This Is Not A Toy
These days Toronto is a meeting place for toy lovers. At Canada's only museum dedicated to the presentation and preservation of design heritage, Design Exchange, currently is on display an absolutely hip exhibition titled This Is Not A Toy. The show is curated by John Wee Tom, Sara Nickelson and no other then Pharrell Williams. Yup, you read that right. Did you know that Pharrell is a passionate toy collector? Allegedly, when he's not busy doing music or fashion, Pharrell collects designer toys, from Sponge Bob and Smurfs to Daft Punk action figures. In part, DX has surely invited a top entertainer to help building a buzz, but on the other hand, Pharrell Williams was apparently a key player in creating of exhibition, both with his collection and contacts. Many of the 700 pieces displayed in Toronto are borrowed from Pharrell's personal collection.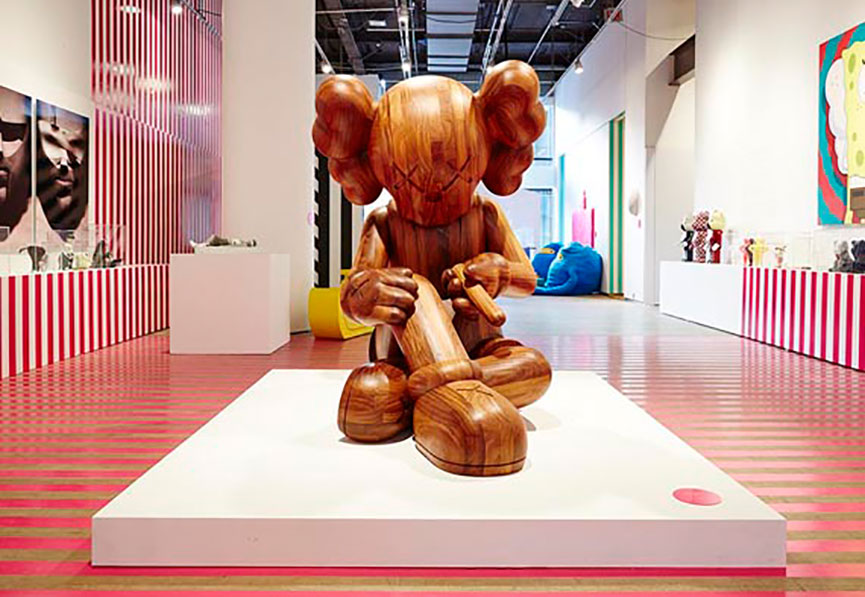 This is Not a Toy at Design Exchange
Urban Vinyl
This Is Not A Toy show is the world's first exhibition featuring a collection of contemporary sculptures, figurines and artworks created by artists including Takashi Murakami, KAWS, FriendsWithYou, Coarse, Huck Gee, and Frank Kozik. A quite provocative name is taken from the disclaimer found on packaging of everyday objects pointing that the exhibition is part merchandise, part art. It actually publicly questions whether we should look at toys as works of art. The museum calls these toys "conceptual toys" or "urban vinyl", and the exhibition explores this conceptual toy – a form made solely as an expression of an aesthetic, concept or idea – as an art and design object as well as a contemporary cultural signifier. These ones are true blend of pop culture, fashion, and graffiti culture. The exhibition itself is a vibrant and colorful mixture of art, sculpture, music, vinyl and video.
Origins
The designer toy movement originated in the '90s when the Hong Kong- based artist Michael Lau started customizing G.I. Joe dolls. With Pharrell on board, the movement is just about to explode. His interest in collecting designer toys began in Japan, where his friend Nigo, a music producer and creator of hip-hop fashion line A Bathing Ape, showed him his own collection in the late 90s. As Chris Tsang, a Toronto-based toy collector, explains, "The pieces are like art, but more accessible. They are more affordable. And often times you can hold them in your hands."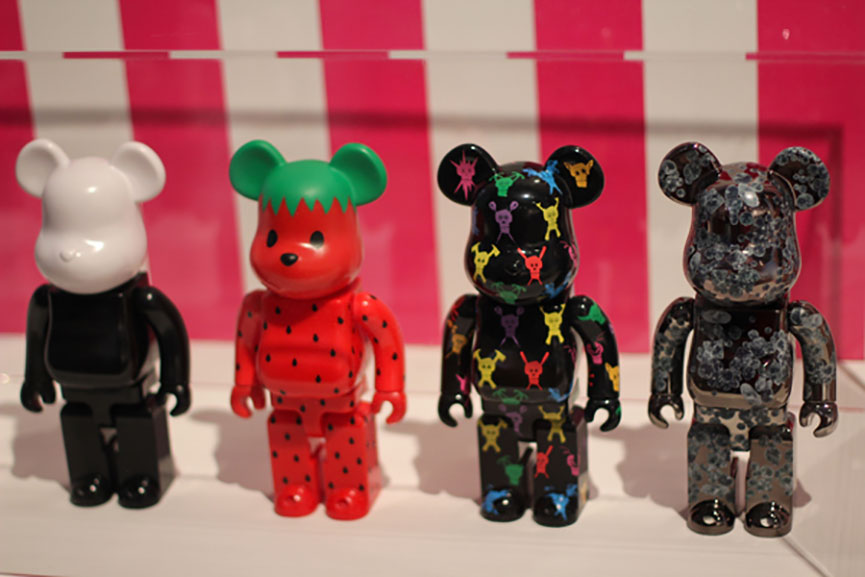 The Simple Things
The value of toys at DX exhibition range from $2 to $2 million. The most costly and vibrant sculpture in the show was created by Japanese artist Takashi Murakami, Pharrell Williams, and Jacob the Jeweler. Entitled "The Simple Things," it's a multicolored oyster-like creature that features a small collection of Pharrell's favourite things, from a Pepsi can and a bag of Doritos to a bottle of baby lotion.
The show will be on display at Toronto's Design Exchange through May 19th, 2014.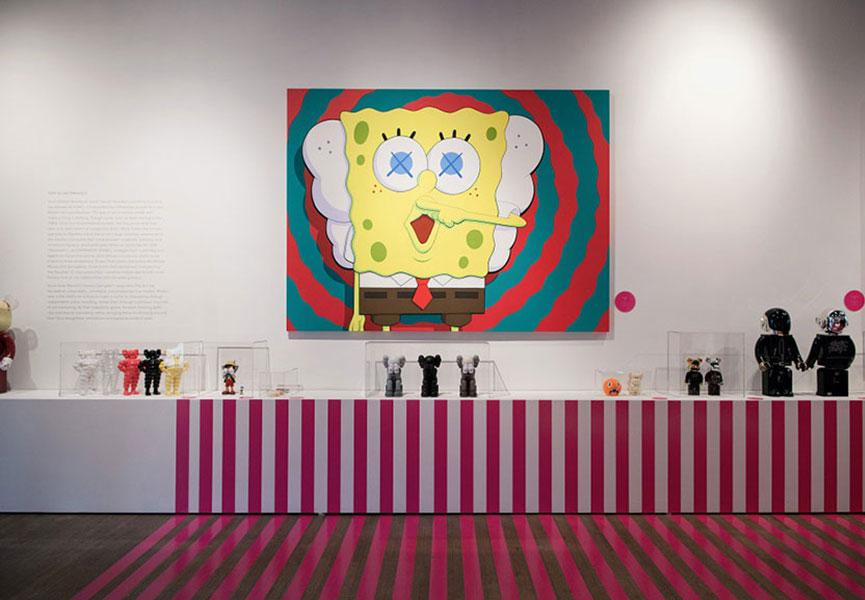 Read about the DX Kickstarter Campain here!