I Promise to Love You
The Cosmopolitan of Las Vegas is currently running an art program that aims to enhance the experience of every single guest.  Starting in late March, the casino began to broadcast the animated works of British artist Tracey Emin for about three minutes every hour. Instead of advertising, eight indoor and outdoor billboards at The Cosmopolitan casino resort now display the artist's neon love notes "I promise to love you" in glowing letters written by Tracey herself. The gentle electric pulsing of the text gradually builds into a searing, potent red, leaving the viewer in no doubt about the power of love.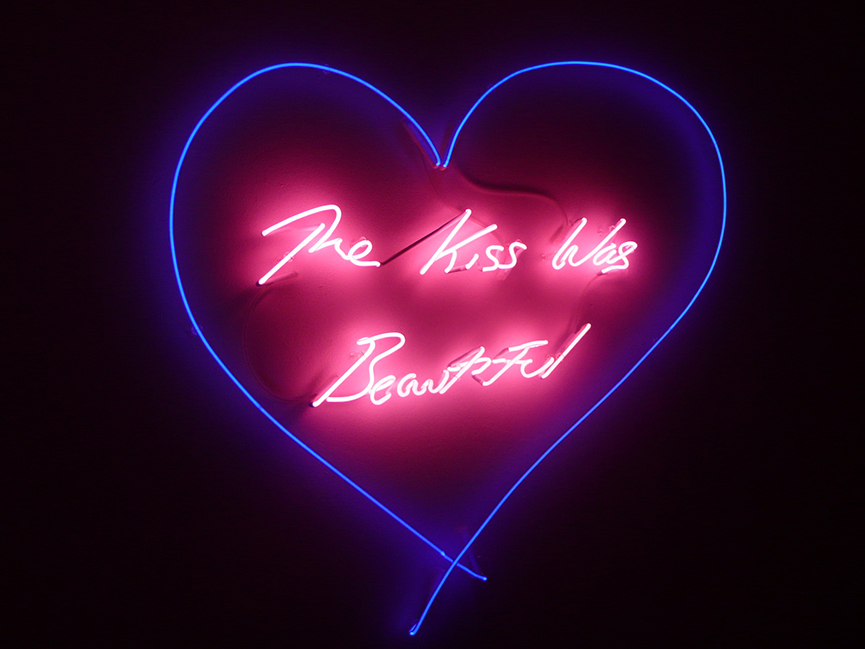 Pause
The neon writings are part of a project called Pause that co-opts the marquees for art and will be on view until the end of April. PAUSE is an innovative public art program curated in partnership with Art Production Fund that transforms the Cosmopolitan's LED signs into a spectacular large-scale digital canvas showcasing work from leading contemporary artists. Viewers are instantly transported from the everyday buzz of the strip to a thought-provoking place of contemplation and reflection. This urban art oasis turns an everyday sign into a cultural portal with the ability to touch everyone who passes by. Emin says she finds Las Vegas to be romantic and hopes the display gives viewers a moment to reflect on love amid the hustle and bustle of the Strip. "It's not about selling things. It's about love", said Emin.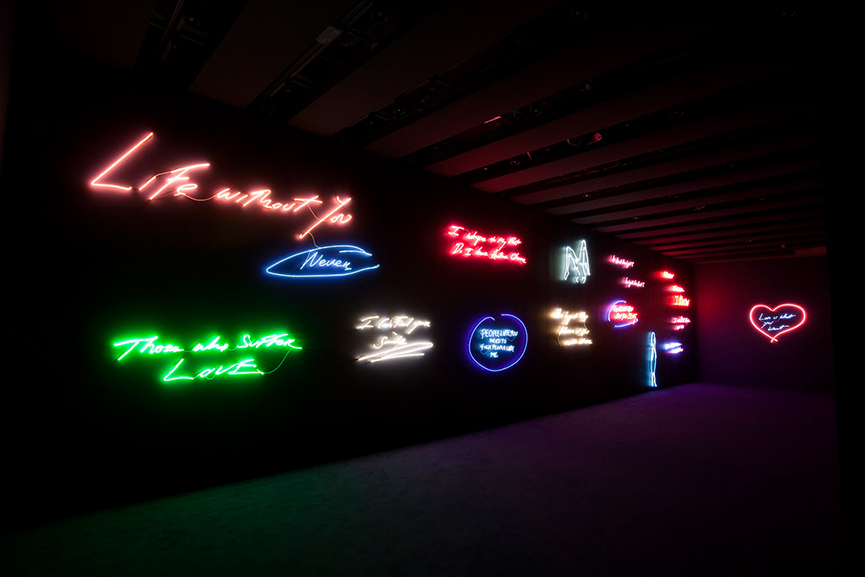 About Tracey Emin
Tracey Emin is considered to one of the few artists able to reveal the intimate details of their life in an extremely powerful and honest way. Emin uses her own experience – and frequently her own body – as source material for the work. She explores universal emotions in expressionistic and provocative way which fascinates the viewer. Her ability to integrate her work and personal life enables Emin to establish an intimacy with the viewer. Emin's confessional art reveals intimate details from her life to engage the viewer with her expressions of universal emotions. The predominant subjects in her art are violent sex, motherhood, abortion, her hometown, family, lack of schooling, sexual past, as well as her affinity to alcohol.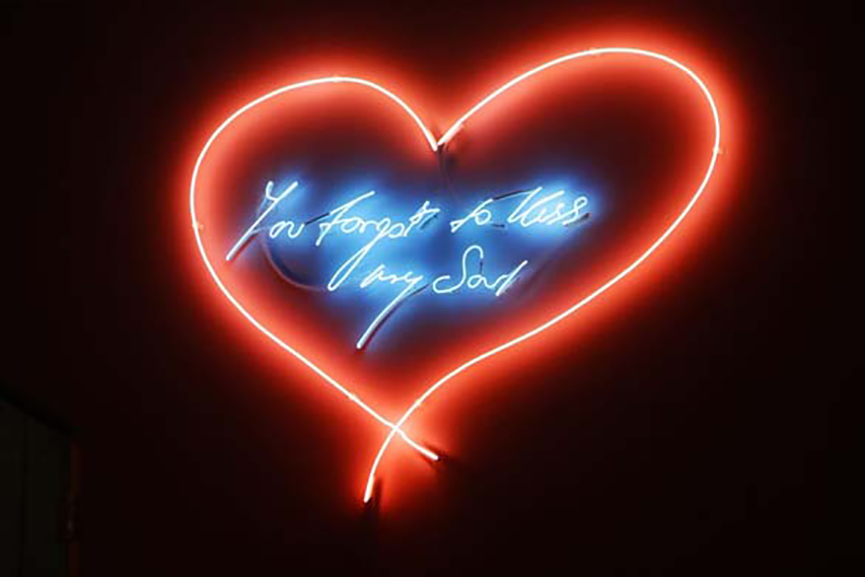 Follow These Galleries
Nuremberg, Germany

London, United Kingdom

London, United Kingdom