Tran Nguyen and Erik Jones
Next Saturday, March 1, Thinkspace gallery in L.A. opens New Works exhibition, featuring artists Tran Nguyen and Erik Jones. Both artists foster a unique visual vocabulary that synthesizes figuration and abstraction into stylized composition. The exhibition will run until March 22nd.
Nguyen's Work
With an emotional generosity, Nguyen's work strives to speak to the viewer on a personal level. She is interested in the psycho-therapeutic potential of art. 'I find interest in illustrating the universal emotions we come across in everyday living – emotions that are tucked away, deep inside our psyches', says Nguyen. Her art resides in the potential of associative imagery believing that the image has a therapeutic role. While crossing beyond the self into a shared realm of experience, Nguyen creates deeply moving, and at times unsettling, surreal visuals. Nguyen's masterly figurative illustrations are realized with a delicate quality using color pencil and thin glazes of acrylic on paper.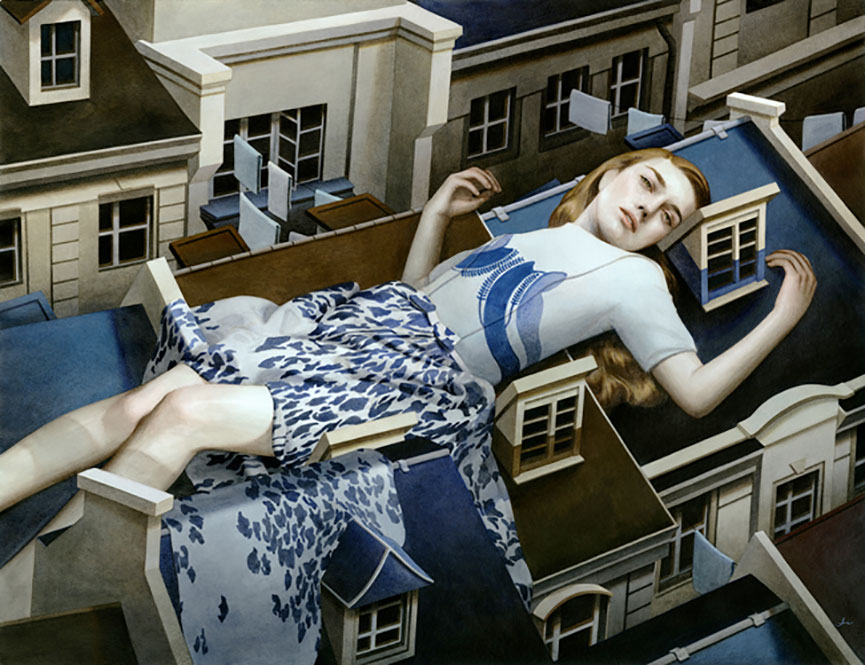 Jones' Work
Erik Jones deftly combines a hyper-realistic approach to figuration with an expressionistic use of color and pattern. His portraits exist almost as conceptual fashion designs. Jones clothes his figurative subjects in elegant and brilliantly patterned bouquets of color and geometry. He gets inspired from various photos as a starting point of his creative process, then sketches and later builds shapes on top of the figure, methodically picking and choosing forms with color. This mixture of abstraction and representation result in exciting and dynamic tension between the hyper-real and the surreal. Even his approach to media is a mix of watercolor, colored pencil, acrylic, water-soluble wax pastel and water-soluble oil on paper.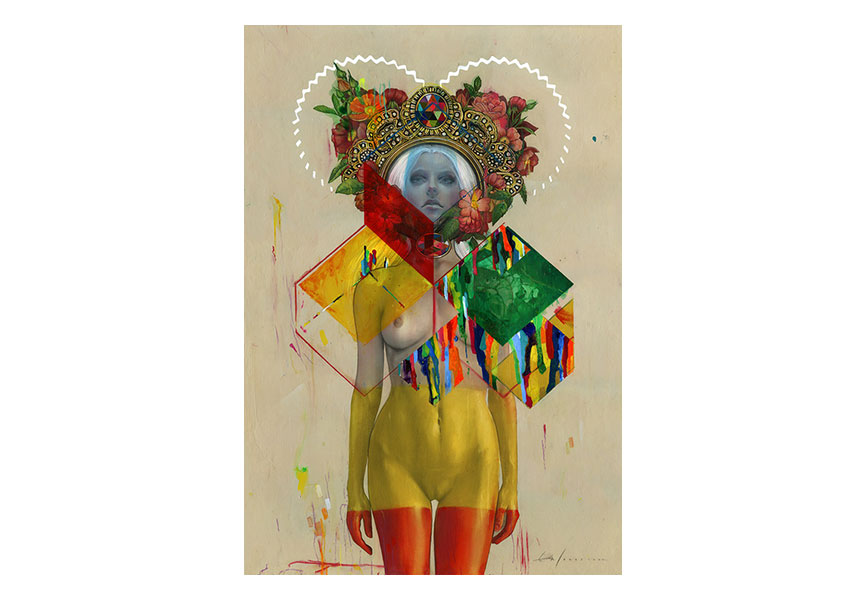 About Thinkspace
Founded in Los Angeles in 2005, and located in the Culver City art district since 2009, Thinkspace was established with a commitment to the promotion and dissemination of young and emerging art. The gallery is a catalytic conduit for the emerging New Contemporary art scene, and is dedicated to the exposure of its tenets and its artists. This movement, straddled between popular culture, graphic art, design and street art, is subject to steadily increasing global expansion, and is in need of institutional advocates. Thinkspace's aim is to establish both a curatorial forum and a collector base for its output. From the streets, to the gallery, from the "margins", to the white cube, Thinkspace is re-envisioning what it means to be "institutional". As a haven for talent, and a venue founded in passion, conviction, and community, the gallery's mandate is rooted in projections for its future longevity.
Follow These Galleries
San Francisco, United States

Jersey City, United States