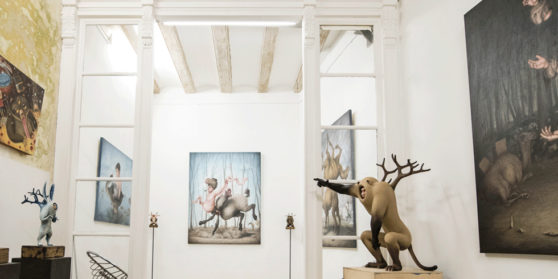 Fousion Gallery Barcelona is located in the "Borne", in the heart of the historic City Centre. A magic place where fine selections of Pop Surrealism, Urban & Street Art, Illustrations and Indefinable Art Jewels found its place to be exhibited in Barcelona.
Many international highly reputed artists enjoy the possibility to exhibit and promote their work at various exhibitions, cultural events and art fairs, taking place over the last years at the gallery and outside.
The space was founded by Jasmin Waschl in 2006 with the aim of providing a versatile exhibition and work space with contemporary values, still maintaining a nostalgic charm provided by its surroundings.
During 5 years the space was used as