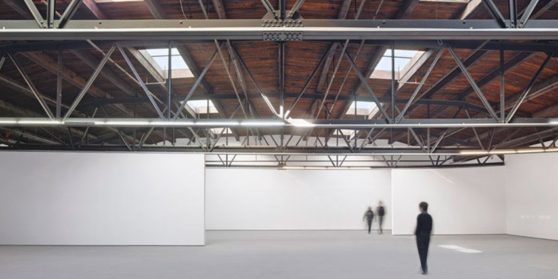 HAUSER & WIRTH WEST 18th STREET New York
511 West 18th Street

,

New York City
Phone: +1 212 790 3900
www.hauserwirth.com
Map
Hauser & Wirth is an internationally acclaimed gallery of contemporary and modern art.
The first gallery  was founded in Zurich in 1992.
In September 2009  Hauser & Wirth opened a New York gallery in the Upper East Side of Manhattan with 'Allan Kaprow. Yard'  an Environment first made in 1961 by Allan Kaprow.
In 2013, Hauser & Wirth opened their second New York gallery at 511 West 18th Street, in what used to be the Roxy. Located on the second level of a Chelsea garage, the gallery draws visitors up a long, sweeping stairway before revealing the 10,000 sf exhibition space. Several artists contributed to the project including Björn Roth, who designed the gallery's Roth Bar as a tribute to his