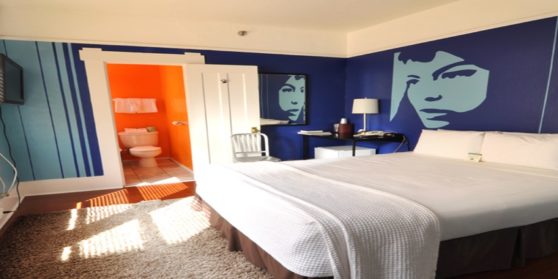 ABOUT
The hostel style of the Hotel des Arts does not draw customers with its luxury or amenities; instead, people come for the location and avant-garde art. No matter what is on your agenda, the hotel's Bust Street location is steps away from Chinatown, North Beach, Union Square, and the financial district. The lobby serves as a gallery for contemporary artists; a recent show included Brazilian artists such as Regis Silva and Vera Costa. Out of the 51 rooms, 36 are "painted" rooms, which have been completed by local artists. The Jet Martinez room is filled with lapis lazuli blue and gold-leaf plants, while whimsical fairy-like creatures populate the Kelly Tunstall room. Even the courtyard's murals are
Articles
View all articles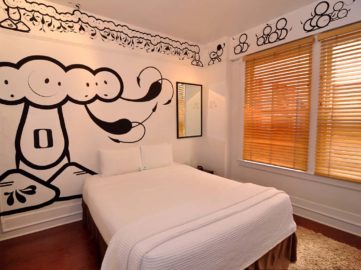 West Coast Art Hotels - 10 Hotels for an Inspirational Stay and a Perfect Visit
Art Travel Special, Top Lists | Angie Kordic
WEST COAST ART HOTELS OFFER UNIQUE TRAVELING EXPERIENCE. CHECK OUT THESE HOTELS LOCATED IN LOS ANGELES, SAN FRANCISCO, SAN MARTIN AND PORTLAND.
Read More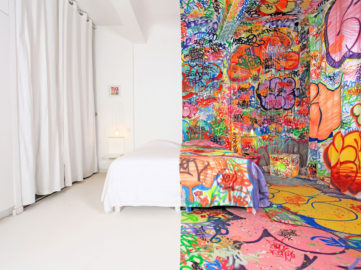 10 Urban Art Hotels
Art Travel Special, Top Lists | Maximilian Braun
There are some exceptional urban art hotels everywhere in the world. We have compiled a list of ten urban art hotels in Berlin, Marseille, London, Ibiza, San Francisco, New York, Minneapolis, North Adelaide and Melbourne.
Read More