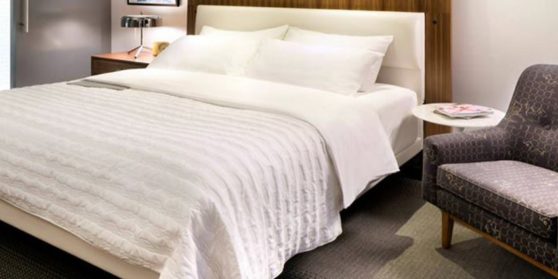 Our History
Experience a mix of contemporary culture rooted in European heritage at Le Méridien hotels. Our artistically inspired boutique hotels invite you to discover the destination and absorb the local culture of your surroundings. Celebrate the beauty of art, carefully crafted cuisine, and connect with the community while you call our sophisticated accommodations home.
The Le Méridien brand was established in Paris in 1972 and was welcomed into the Starwood portfolio in 2005. Our brand is unique among hotels for our dedication to establishing a one-of-a-kind guest experience through our signature Le Méridien initiatives, including our dining and artistic partnerships.
Le Méridien Columbus, The Joseph
Our hotel brings the energy of the Short North neighborhood to you with carefully selected partnerships and programs to immerse you in the vibrant local culture. Explore the local art galleries, museums, sporting events, and more in Columbus with a comfortable guest room at our hotel as your retreat.