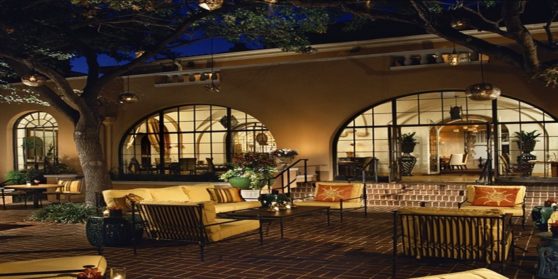 Rosewood Mansion on Turtle Creek is steeped in Dallas history. Over a century has passed since the original estate of a cotton baron was first built off Turtle Creek Boulevard. Though much has changed in Dallas since its inception, the tradition of elegance and hospitality that first began in this historic home lives on today at the Mansion, the most celebrated hotel and restaurant in Texas.
Much of the fine mansion seen today was constructed in the early 1920s after a fire destroyed the original mansion building. Inspired by the artistic traditions of Europe, the owners took their family on a Grand Tour of the continent, sourcing antique pieces, authentic fixtures and luxurious materials as they traveled. Back in Texas, as the mansion took shape, its architecture showed influences of 16th century Renaissance Italy and ornate interior design details were inspired by great homes in Spain, Italy, England, France and elsewhere in Europe.
For the next 50 years or so the mansion was known as one of the finest homes in Dallas, a mainstay of the social scene. As well as being the venue for society parties, famous guests at the mansion included President Franklin D. Roosevelt and Tennessee Williams. The mansion changed hands a number of times with various wealthy owners expanding and enhancing the estate.
In 1979, Rosewood Property Company purchased the mansion and embarked on the first major renovation project. The Mansion Restaurant opened to rave reviews in 1980.
Twenty years later, the property underwent another significant renovation and redesign. While retaining and restoring its signature historical details, the project introduced a few modern design elements. Nowhere is this better illustrated than in the welcoming lobby that mixes traditional elements with modern, custom artwork. Elsewhere, restyling of the 143 guestrooms and suites and the event spaces reflects the residential sensibilities for which the Mansion has long been known.
Today meticulously restored interiors, hand-carved fireplaces, marble floors and stained-glass windows preserve the estate's original magnificence while impeccable service, attentive associates and thoughtful amenities ensure absolute comfort at the Mansion.