#TRIBE15 Alternative Art Festival - Exploring the Current Meaning of Belonging
Universal human need to belong represents the desire to be accepted by others and achieve a relationship that's greater and more powerful than familiarity. In fact, according to Maslow theories, belonging comes third in the scale of human needs after physiological and safety requirements. #TRIBE15 alternative art festival seeks to explore the meaning of belonging through a series of painting, music, dance and performance shows. For three days in London the audience will have the opportunity to enjoy and purchase the works made by some of the best emerging artists of today.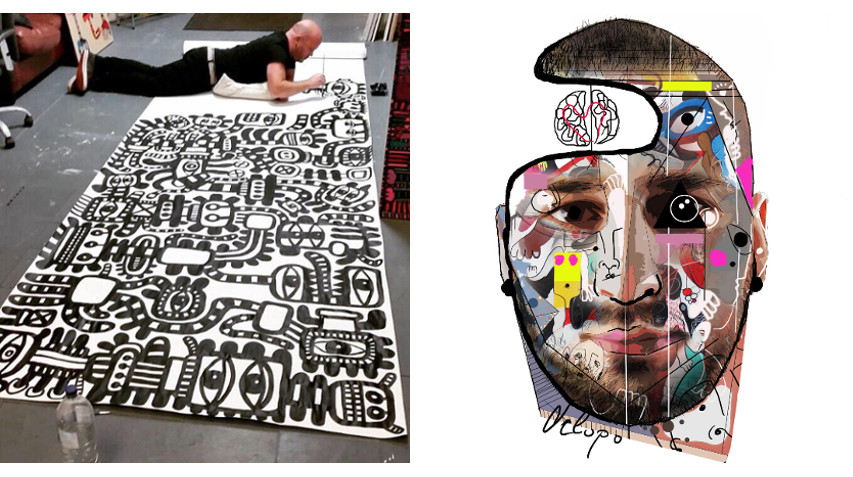 The Meaning of Belonging
Every human being has a strong need to be accepted as a part of a collective, regardless of whether this group is small and personal like family or a sports team or massive like nation or a virtual community. The rise of modern technologies have resulted in new affiliations to different global tribes. Characteristics such as nationality and geographical closeness became irrelevant, while shared interests in music or sports form our virtual communities. We can now communicate and socialize with different people around the world, but this new benefits come with the price. Seclusion, lack of focus and direct human interaction often appear as a negative side effect of our Internet-shaped world.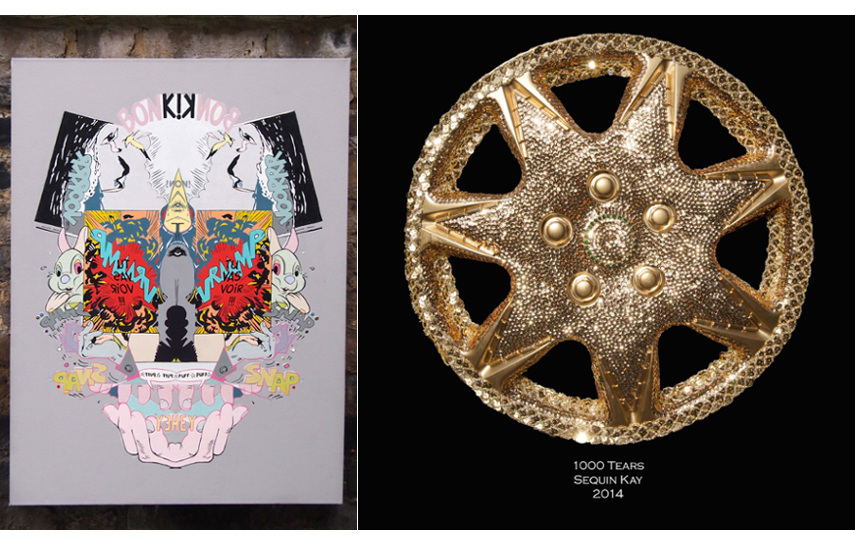 The Program of #TRIBE15 Alternative Art Festival
London's alternative art festival aims to promote cross-disciplinary collaboration and support artistic initiatives on the international art scene. #TRIBE15 will display works made by more than 100 creatives, that depict their personal stories and views on the topic of belonging in the 21st century. Visitors and locals are invited to participate in numerous activities and create a community that spans beyond geographical limitations. Six international street artists Amara por Dios, Zabou, Annatomix, Sr.X, Daniel Dalopo and Marc Craig will join forces in a live-painting session in order to explore topics of the past, present and future of mankind. Renewed London's artist Jim Vison, will display a series of his small scale canvas artworks at the event. #TRIBE15 will be accompanied by a special soundtrack that will be played by ten international DJs. Children will have the opportunity to show off their painting abilities and have fun while producing a five meters long multi-colored mural at "the Kids Room".

Alternative Art Festival's London Venue
Alternative Art Festival is organized by Chrom-Art, an organisation that enables emerging artists to develop their work and reach a broader audience. The London-based social enterprise has already organised a very successful ID group show back in April. Now they have taken the concept to a higher level with #TRIBE15, their biggest and most ambitious project yet. This alternative art festival will be held at 12.000 square foot venue in 47/49 Tanner St. in London. This three floors tall, Victorian warehouse will feature shows, music and performances and host a giant art fair with over 100 participating artists. The venue will also include a "Food Court" where fresh food from independent producers will be presented to the visitors. This alternative art festival aims to be an interactive and collaborative experience not only for the participants, but also for the public attending, which is why the entrance is completely free and visitors are encouraged to participate in all the activities. #TRIBE15 will open on Friday, September 4th and will last till Sunday, September 6th, 2015.
The entrance to the #TRIBE15 alternative art festival is FREE and so is My Widewalls, so sign up immediately.
Featured Images : #TRIBE15 Flyer
A Portrait of Zabou, photo by Ignacio Irisarre
Carlos Cashiero's Totem Pole
Images courtesy of Chrom-Art