The Wonderful Paintings with Umbrellas for the Rainy Season
The season of autumn provokes us to browse the history and find wonderful examples of umbrella art and bring exciting new look to the masterpieces we all know. The story of an umbrella is old as time and reaches to the oldest civilizations because rain and sun always somehow bothered human kind. Although the different variations of portable canopies existed throughout Ancient Indian, Aztec or Siam culture, the first records of modern foldable umbrellas date from I Century in China, when a a Han Dynasty official Wang Mang ordered the carriage with collapsible umbrella. Before this period, there were only fixed canopies to protect people from rain or sunlight. It is interesting that the Chinese character for umbrella is 傘 (sǎn) is very similar to the modern umbrella.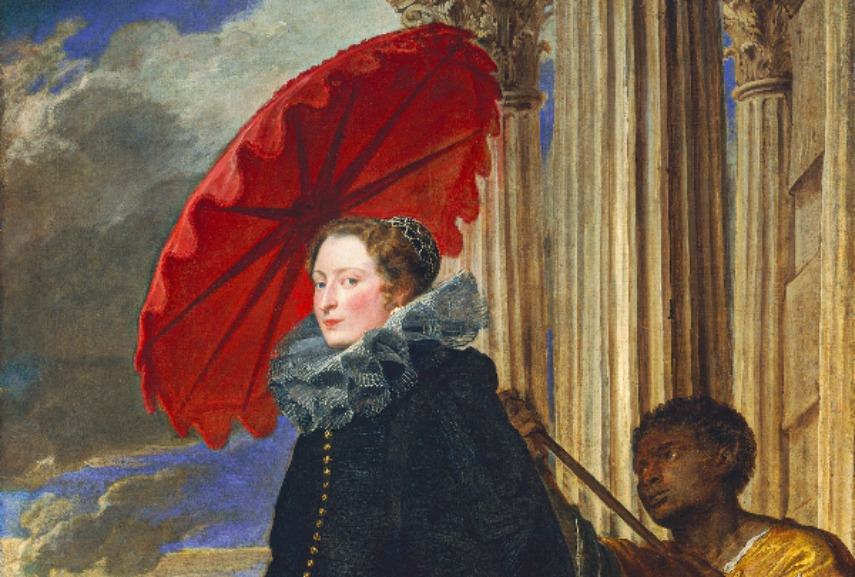 Traditional Umbrella Art
In all Middle Eastern civilizations, where the hot climate dominates, protection from the sun was crucial, especially to the ruling class. In Persian ancient capitol Persepolis there are found numerous depictions of parasols, which was usually carried by servants following the royalty members in everyday situations such as parades or hunt. In Ancient Egypt, various predecessors of umbrellas existed, frequently made of palm leafs or precious and expensive feathers fixated on long, richly decorated handle. In Ancient Greece, parasols were inevitable fashion accessories for women and according to some records were signs of femininity. After significant cultural changes men of higher classes start using parasols as an amenity of class distinction. The custom of umbrella use passed to the Ancient Rome, where it was sign of luxury lifestyle aestheticism and servants were honored to hold umbrella made of leather over the heads of rich mistresses. After the period of Ancient civilizations, in Middle Ages umbrella was completely forgotten and there is no evidences of its use across Europe.
Modern Umbrella Paintingt
In 17th century, the era of Enlightenment began in Europe, while the explorations of the ancient cultures were common so the umbrella had its long awaited fashion come back. The models of modern umbrellas was imported from China, and the common use was adopted from Ancient Greek and Rome, so the European gentleman were attended by servants carrying umbrellas. It is interested that Anglo-Saxon culture considered the umbrella part of the public demonstration of masculinity as opposed to its effeminacy in Greece and Rome. Reasons of this cultural distinction could be found in the fact that the public sphere in 17th century Europe was almost exclusively reserved for men. Women in Europe started use parasols and umbrellas first in royal courts and salons of high class society and than slowly conquered the streets in 18th and 19th century, period that we mark as a beginning of the modern culture. Therefore, we brought the most interesting paintings focusing on umbrellas and parasols, listed in chronological order.
Featured images: Salvador Dali-Sewing machine with umbrella I, 1941, detail; Pierre-Auguste Renoir – The Umbrellas, c.1881-86, detail; Émile Bernard – Les Bretonnes aux ombrelles, 1892 via wikiart; Childe Hassam – Rainstorm Union Square, 1890; Banksy – Umbrella Girl, 2008 in 2013