Uniqlo x MoMA
When fashion and art join forces, clothing gets a whole new meaning. Fashion has always bееn influenced bу art and it seems now more than ever. The growing series of collaborations between clothing brands and artists, illustrators, street artists and photographers bring more and more limited edition products.
Art and Fashion Collaborations
Just a quick glance at recent collaborations between fashion brands and street artists, for example, tells us how this trend gains momentum. After having already worked together with living artists such as Snoop Dogg, Steve Aoki, Deadmau5 and 2 Chainz, the Californian lifestyle brand Neff recently launched their newest collaboration with the designs of the New York graffiti icon Jean-Michael Basquiat. The biker graffiti artist, Wes Lang, and the fashion designer Marc Jacobs not long ago got their hands on a series of hand-numbered and autographed cards featuring different Lang designs, accompanied by a large brass seal ring, classic red wax and boxed in a fancy black casing. This season, depending on personal style, you have the choice. This season, depending on personal style, you have the choice to wear Stash – Reebok collab sneakers or unsurpassed Luis Vuitton's 'Artist Scarf' depicting the signature style of Kenny Scharf, André Saraiva and INTI. And we're talking about collaborations in the past few months!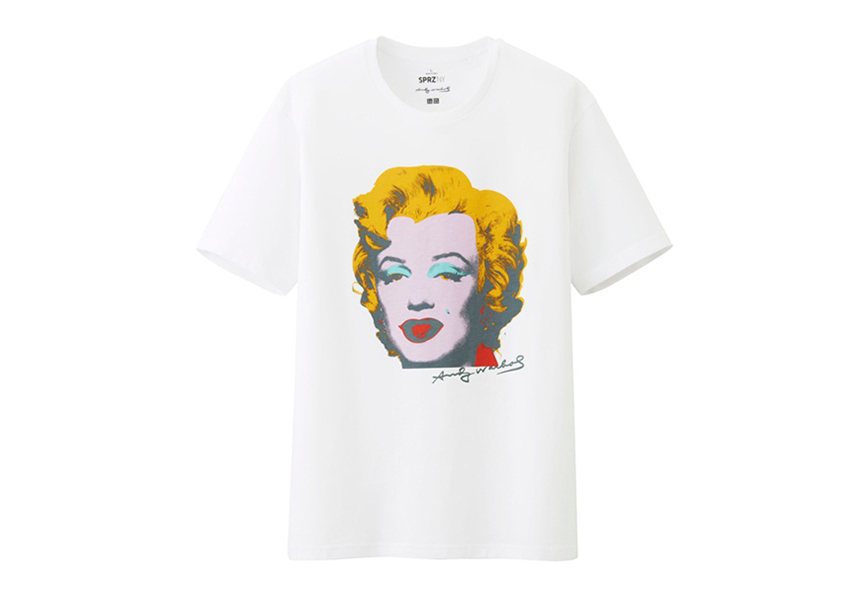 SPRZ NY
Apparently, fresh inspiration is necessary for fashion industry to survive and another good place to find it is a museum of modern and contemporary art. SPRZ NY ("Surprise New York") is a new collaborative project between UNIQLO, Japan's biggest retailer, and The Museum of Modern Art in NYC (MoMA) designed around the concept of "A place where clothes and art meet." The special collection features modern art-inspired fashion products. T-shirts, polo shirts, jackets and bags are all inspired by the work of iconic artists such as Andy Warhol, Jean-Michel Basquiat, Keith Haring and Jackson Pollock, as well as newer artists like Ryan McGinness and Sarah Morris.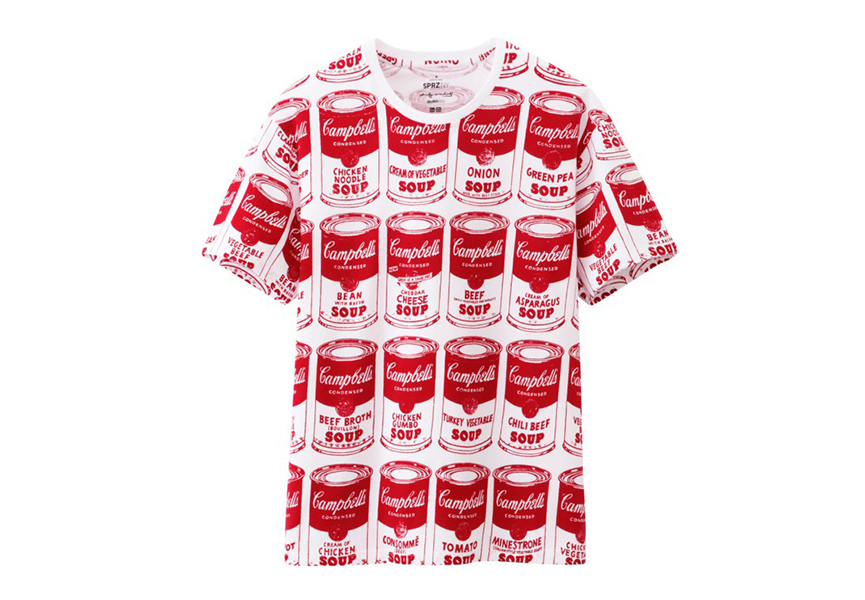 Arty Clothes
The collection is launched at Uniqlo's global flagship store on Fifth Avenue in Manhattan several days ago and will be available at all Uniqlo stores worldwide. What's more, the new line is displayed in a museum-like manner, accompanied with detailed information on the artists and their work. Serious business, indeed. As the clothing brand slash museum duo explains, the collection intends to liberate art of its sophisticated connotations and make it more commercial. There's an appetite for contemporary art that didn't exist just 10 years ago, says Eva Respini, curator at MoMA. Who would not want to add to his or her wardrobe some arty clothes at an affordable price? For those interested, SPRZ NY ranges from $4.90 to $49.90, and will be updated regularly with items inspired by additional artists.