Unpredictable Gravity at Roq La Rue Gallery
Roq La Rue of Seattle, is opening a very special group exhibition this Thursday titled Unpredictable Gravity. The show will feature works from selected artists whose art exudes pop surrealistic and underground style, characteristic for Roq La Rue. Check out some of the artwork above.
Robbie Lowery and the Good Cause
Curator of this impressively assembled exhibition is Robbie Lowery, who came up with the idea for the urban art group show while going through a difficult time fighting cancer with his wife. As Mr. Lowery was informing friends from the art world about his wife's undergoing chemotherapy, it turned out that many of them had their own cancer related stories to tell, or even had undergone the same treatment due to suffering from the cruel disease. The idea for this show was born in the curator's mind, and he assembled a number of emerging and acclaimed artists to produce works that would be displayed at the Seattle art space. As the art lovers and collectors will have the chance to enjoy and purchase artwork of immense aesthetic value, it is important to mention that half of the proceeds from the exhibition will be donated to charitable causes, helping organizations such as Seattle Cancer Care Alliance, Seattle Children's Hospital, and the Leukemia & Lymphoma Society.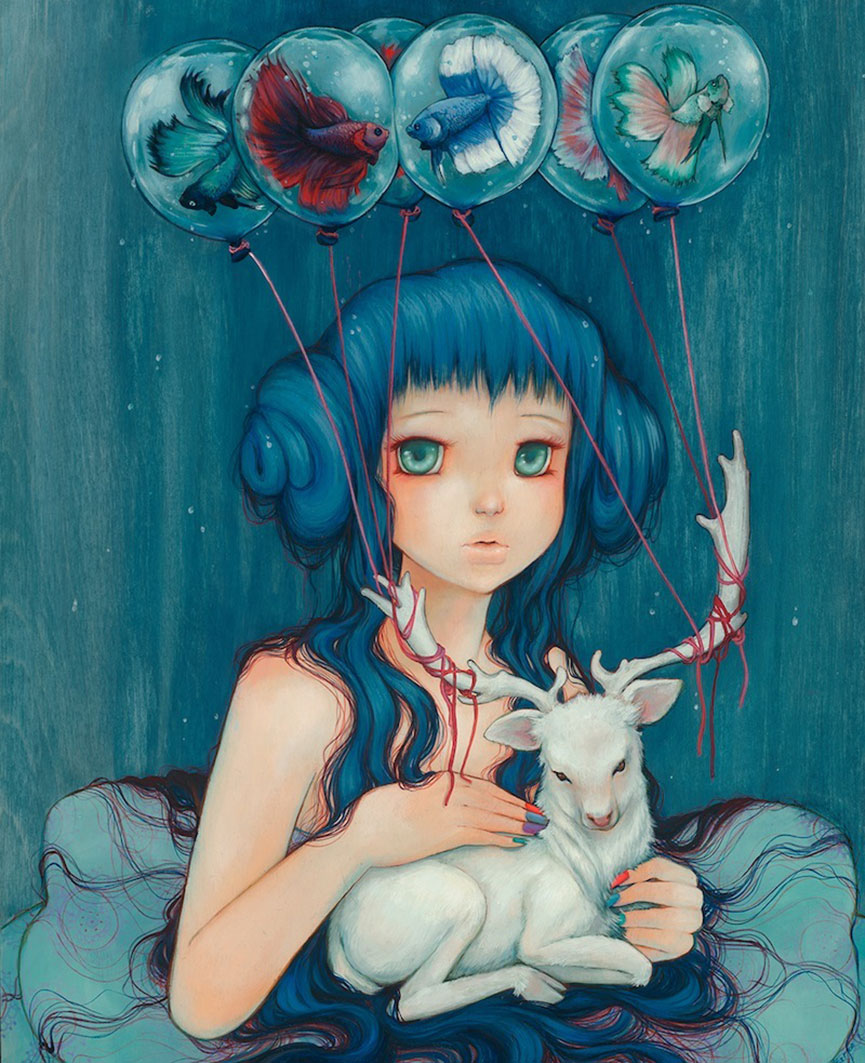 Unpredictable Gravity
Taking the storm of feelings that a family goes through when fighting with cancer as an inspiration for the show title, Lowery suggests the (much diluted) unpredictable blend of sinking and uplifting emotions viewers may experience whilst achieving the catharsis through the exhibited art. Unpredictable Gravity promises amazing artwork encompassing phenomenal compositions featuring brilliantly depicted animals placed in unreal situations, levitating characters, cosmic imagery, all creating surrealistic paintings and works influenced by illustration, comics, photography and a wide range of sensations.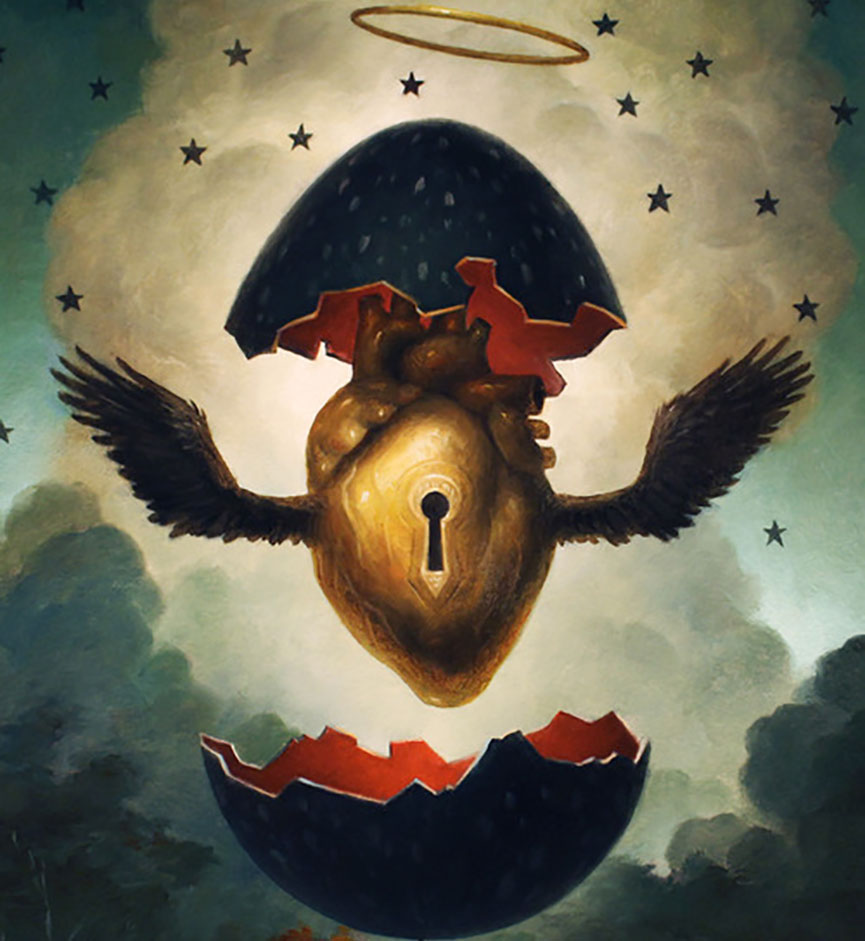 Artists Line-Up
The lineup of participating artists is quite exciting, as their willingness to contribute to the noble cause. Present will be works by Jeremy Geddes, Ashley Wood, Brian Despain, John Brophy, Sail, Camilla D'Errico, Phil Hale, Ross Richmond, Christopher Thompson, Sam Wolfe Connelly, Thomas Doyle, Esao Andrews, Ben Templesmith, Ego, Menton Mathews III, Tyler Stout, Todd Karam, Peter Ferguson, Mike Mitchell, Martin Wittfooth, Brett Amory, Jacub Gagnon, Matthew Dunn, Ryan Heshka, Joao Ruas, Josh Keyes, Syd Bee, ThreeA, Derek Nobbs and one of our all-time favorites, AJ Fosik with his images of ferocious and imaginative godlike creatures.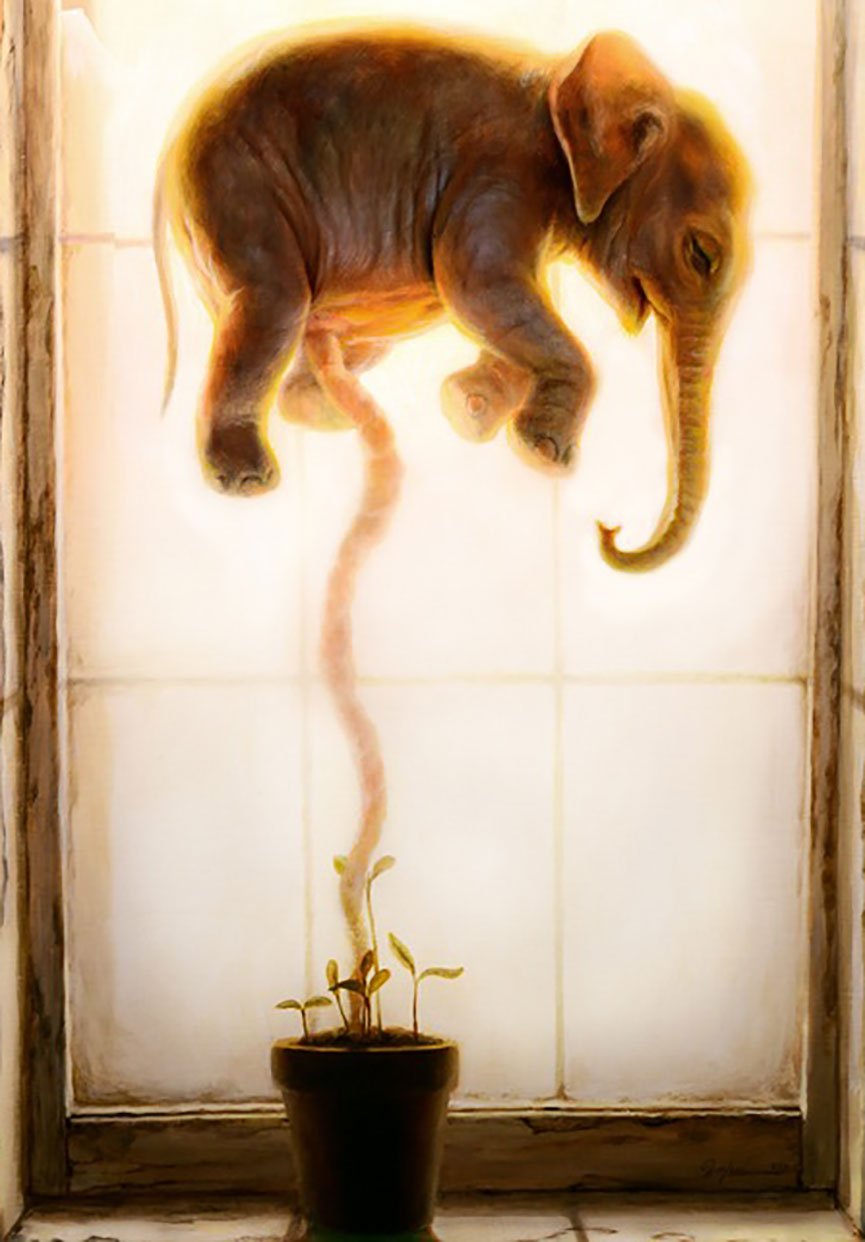 Roq La Rue – Background
Founded in 1998, Roq La Rue has been supportive of contemporary artists who found their expression through pop surrealism or underground art. Ever since, it has been promoting numerous artists on their career paths, many of which have achieved international prominence. Art exhibited at the gallery exudes technical perfection intertwined with fantastic images, as well as striking visual dynamics. Exhibitions are organized every month.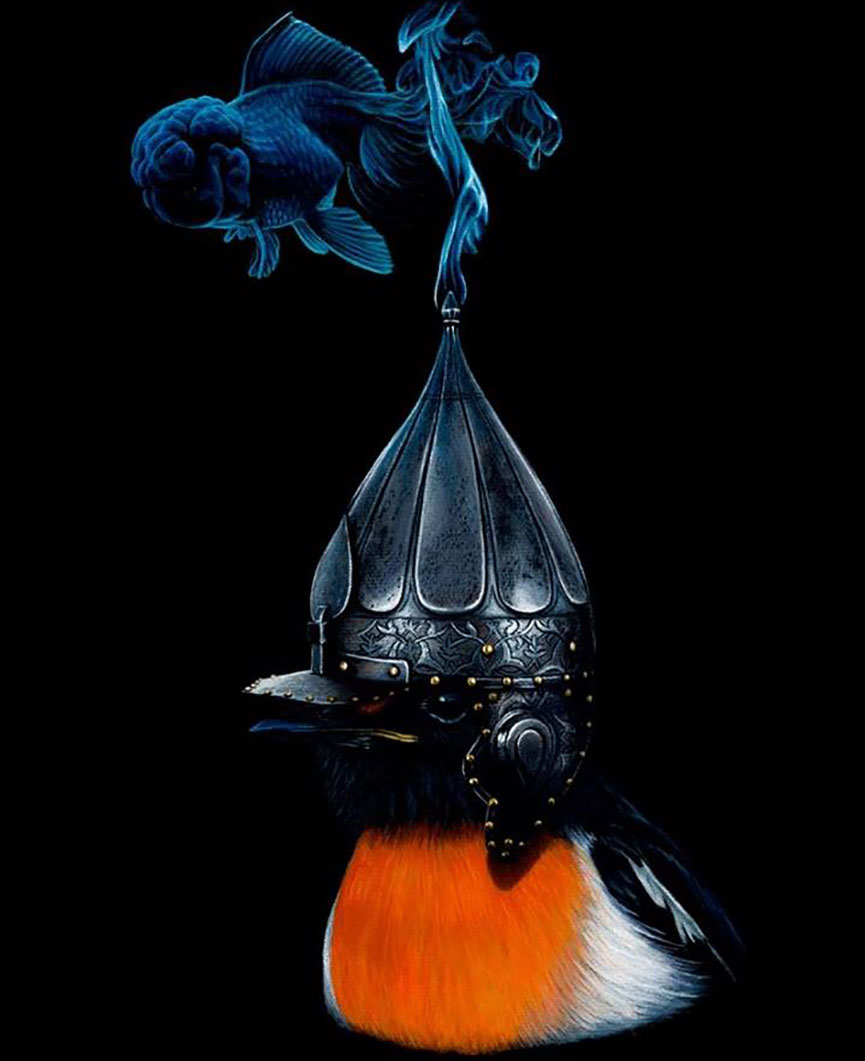 Follow These Galleries
Jersey City, United States