Unseen Amsterdam 2018 - An Exchange of Dialogue, Artistic Expressions and Ideas in Photography
Coming back for its seventh edition, the Unseen Amsterdam 2018 will once again highlight the latest developments at the forefront of fine art photography. Taking place at Amsterdam's Westergasfabriek this September, it will bring the most ground-breaking and innovative emerging artists from across the globe to the city, making it a place to be for every photography lover.
This year, Unseen will welcome 53 exhibitors, enabling around 300 up-and-coming and established international talent to present boundary-pushing and noteworthy work, much of which has never been seen before on the open market. In this seventh edition, visitors can be inspired by more than 85 boundary-pushing and premiering works. In addition to the gallery program, Unseen will present the artist-led CO-OP programme which will be showcasing diverse collectives from all over the world, and new exhibitions and initiatives exploring new directions in contemporary art.
This year's campaign image has been created by the Japanese digital artist Kenta Cobayashi, illustrating Tokyo as a futuristic city in flux, conjuring imaginary visions of the city that may circulate in our perception. Seeing Tokyo as a peculiar mix of fiction and reality, the artist has been inspired to create visually challenging, vibrant work. Created through multiple digital interventions, Cobayashi's work is in line with Unseen's ethos in pushing forward the frontiers of the medium.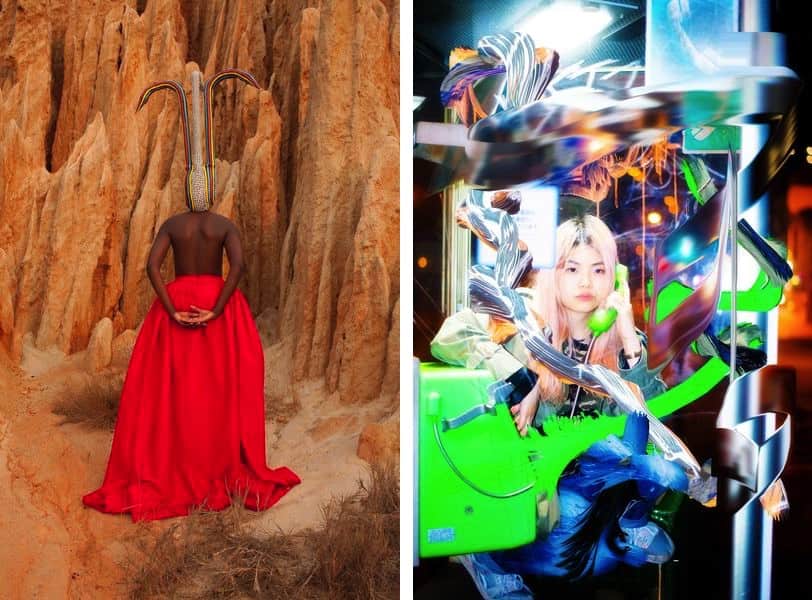 Unseen Amsterdam 2018 Exhibitors
This year's 53 exhibitors come from all around the world, including countries such as Iran, Czech Republic, Mexico, Japan and The United States. Unseen welcomes 18 new galleries this year to present their talent, offering visitors the most diverse experience yet.
There will be a number of returning galleries such as Ron Mandos from the Netherlands, showing Isaac Julien and Girma Berta; G/P gallery from Japan, showing Daisuke Yokota and Yuki Tawada; LhGWR from the Netherlands, showing Nadine Stijns and Mustafa Saeed and Flowers Gallery from the UK and the USA, showing Edmund Clark; among others. Unseen will also welcome a number of new galleries such as Casemore Kirkeby from the USA, showing Sean McFarland and Whitney Hubbs; JEDNOSTKA Gallery from Poland, showing Weronika Gęsicka and Rafal Milach and Fotogalleri Vasli Souza from Sweden, showing Pixy Liao, among others.
The List of Exhibitors
| GALLERY | COUNTRY, CITY | ARTISTS |
| --- | --- | --- |
| Ag Galerie | Iran, Tehran | Ali Mobasser, Ali Zanjani, Parnian Ferdossi, Peyman Hooshmandzadeh |
| ALBADA JELGERSMA | The Netherlands, Amsterdam | Erin O'Keefe, Rens Horn |
| Aperture Foundation | The United States, New York | Drew Nikonowicz |
| Argentea Gallery | The United Kingdom, Birmingham | Samin Ahmadzadeh |
| BERNHARD KNAUS FINE ART | Germany, Frankfurt am Main | Flo Maak, Kyungwoo Chun |
| BILDHALLE | Switzerland, Zurich | Albarrán Cabrera, Douglas Mandry |
| C&H gallery | The Netherlands, Amsterdam | Jungmin Lee |
| Camara Oscura Galeria de Arte | Spain, Madrid | Alberto Franco Díaz, Elina Brotherus, Johann Ryno de Wet |
| Casemore Kirkeby | The United States, San Francisco | Sean McFarland, Whitney Hubbs |
| Christophe Guye Galerie | Switzerland, Zurich | Lina Scheynius, Risaku Suzuki |
| Drdova Gallery | Czech Republic, Prague | Hynek Alt, Václav Kopecký |
| East Wing | Qatar, Doha | Arko Datto, Sanne de Wilde |
| Ed Cross Fine Art | The United Kingdom, London | Keyezua, Mário Macilau |
| Espace JB | Switzerland, Geneva | Jonathan LLense, Lucas Olivet, Marine Lanier |
| Flatland Gallery | The Netherlands, Amsterdam | Alice Browne, Erwin Olaf, Katharine Cooper, Paolo Ventura |
| Flowers Gallery | The United Kingdom, London | Edmund Clark, Julie Cockburn, Scarlett Hooft Graafland |
| Fotogalleri Vasli Souza | Sweden, Malmö | AdeY, Liu Silin, Pixy Liao, Sami Parkkinen |
| G/P gallery | Japan, Tokyo | Asami Kiyokawa, Kenta Cobayashi, Mayumi Hosokura, Takaaki Akaishi |
| Galerie Alex Daniëls - Reflex Amsterdam | The Netherlands, Amsterdam | Chen Nong, Miles Aldridge, Roger Ballen, Todd Hido |
| Galerie Bart | The Netherlands, Amsterdam & Nijmegen | Alexandra Hunts, Jannemarein Renout, Kuno Grommers |
| Galerie Binome | France, Paris | Anaïs Boudot, Edouard Taufenbach, Michel Le Belhomme, Thibault Brunet |
| Galerie Caroline O'Breen | The Netherlands, Amsterdam | Anne Geene, Carolien Scholtes, Diana Scherer |
| Galerie Clémentine de la Féronnière | France, Paris | Adrien Boyer, Anne Rearick, Marco Barbon |
| galerie dudokdegroot | The Netherlands, Amsterdam | Ilona Plaum, Paul Bogaers |
| Galerie Fons Welters | The Netherlands, Amsterdam | Berend Strik, Gabriel Lester, Paulien Oltheten |
| Galerie Janine Rubeiz | Lebanon, Beirut | Lara Tabet & Randa Mirza |
| Galerie Julian Sander | Germany, Cologne | Jory Hull |
| Galerie Les filles du calvaire | France, Paris | Nelly Polomäki, SMITH |
| Galerie Ron Mandos | The Netherlands, Amsterdam | Anouk Kruithof, Hans op de Beeck |
| GALERIE STEPHAN WITSCHI | Switzerland, Zurich | Ester Vonplon |
| Galerie Wouter van Leeuwen | The Netherlands, Amsterdam | Andreas Gefeller, Gregory Halpern, Jacqueline Hassink, Michael Wolf, Raymond Meeks |
| IBASHO | Belgium, Antwerp | Hideyuki Ishibashi, Ken Kitano, Mika Horie, Yoshinori Mizutani |
| Intervalle | France, Paris | Elsa Leydier, Julien Mauve, Julien Mignot |
| JEDNOSTKA Gallery | Poland, Warsaw | Rafał Milach, Weronika Gęsicka |
| Kahmann Gallery | The Netherlands, Amsterdam | Bart Lunenburg, Jeroen Toirkens, Kevin Osepa, Lorenzo Vitturi |
| Kopeikin Gallery | The United States, Los Angeles | Alejandro Cartagena, Joanne Dugan, Katrin Korfmann |
| LhGWR | The Netherlands, The Hague | Daan Paans, Lana Mesić, Sjoerd Knibbeler, Thomas Kuijpers |
| mc2gallery | Italy, Milan | Jonny Briggs, Patricio Reig, Vittoria Gerardi |
| METRONOM | Italy, Modena | Alberto Sinigaglia, Martina Della Valle, TILO&TONI |
| MEYOHAS | The United States, New York, Queens | Eva O'Leary |
| Mirko Mayer Gallery / m-projects | Germany, Cologne | Colin Cook, Pasi Orrensalo, Ralph Baiker |
| MLZ Art Dep | Italy, Trieste | Alessandro Sambini, DISCIPULA, Klara Källström & Thobias Fäldt, The Cool Couple |
| NEWWER | Mexico, Monterrey | Alice Quaresma, José Luis Cuevas, Santiago Forero, Sofía Ayarzagoitia |
| The Photographers' Gallery | The United Kingdom, London | Alma Haser, Jessa Fairbrother, Vasantha Yogananthan |
| Podbielski Contemporary | Italy, Milan | Benyamin Reich, Yuval Yairi |
| Purdy Hicks Gallery | The United Kingdom, London | Anna Reivilä, Awoiska van der Molen, Celine Bodin, Susan Derges |
| The Ravestijn Gallery | The Netherlands, Amsterdam | Eva Stenram, Martina Sauter |
| Red Hook Labs | The United States, New York, Brooklyn | Alice Mann, Rahima Gambo, Ruth Ossai |
| Seen Fifteen | The United Kingdom, London | Alexander Mourant |
| Stieglitz19 | Belgium, Antwerp | Chen Wei, Ji Zhou, Lin Zhipeng, Sara Skorgan Teigen |
| Stigter van Doesburg | The Netherlands, Amsterdam | Elspeth Diederix, Nathaniel Mellors, Peggy Franck |
| Supermarket Gallery | Hungary, Budpest | András Ladocsi, Kata Geibl |
| TJ Boulting | The United Kingdom, London | Bénédicte Kurzen, Hayley Morris-Cafiero, Juno Calypso, Maisie Cousins |
Special Photography Programs
Returning for the second year around, CO-OP program will present the latest work of the artist-run collectives, exploring themes such as authorship, mass tourism, migrant stereotyping and education. Coming from all around the world, from Cameroon to Austria, there will be a total of 11 collectives selected by Unseen and COOP's curator Lars Willumeit: 280A (AT), Böhm Kobayashi (DE), Depression Era (GR), Fotoromanzo Italiano (IT), Imagenred (SP), KLAYM (CI/CH) London Alternative Photography Collective (UK), (Music For) Eggplant (FR), Migrant Image Research Group, Tokyo Photographic Research (JP), Upominki (NL) and Yaounde Photo Network (CM).
A new photography platform Futures, aiming to increase capacity and visibility for European photography talent and giving them access to the global art market, will be presented within two exhibitions. The work of all the 60 selected artists will be presented in a public outdoor space around the ponds of the Westerpark, while the work from ten selected Futures talents will be presented in the dedicated exhibition Futures.
Another special exhibition, When Records Melt will showcase a selection of work to raise environmental awareness through photography. Set up in collaboration with Project Pressure, a non-profit organisation collaborating with leading international scientists and artists to document vanishing glaciers as a result of global climate change, it will feature Michael Benson, Adam Broomberg and Oliver Chanarin, Edward Burtynsky, Peter Funch, Noémie Goudal, Simon Norfolk, Christopher Parsons and Klaus Thymann.
The fair's three-day speakers programme the Living Room: Aperture will welcome influential creatives and professionals from across the globe to form the dynamic programme of lectures and debates about the future of photography.
The Location
Practical Information
Unseen Amsterdam 2018 will take place at Westergasfabriek in Amsterdam from September 21st to September 23rd.
The price of the daily ticket will be €21.5 (≈$24.9), while a Three-Day Pass will be €39.5 (≈$45.8). The price of the Three-Day Pass for students will be €27 (≈$31).
For more information and news visit the official website of the fair.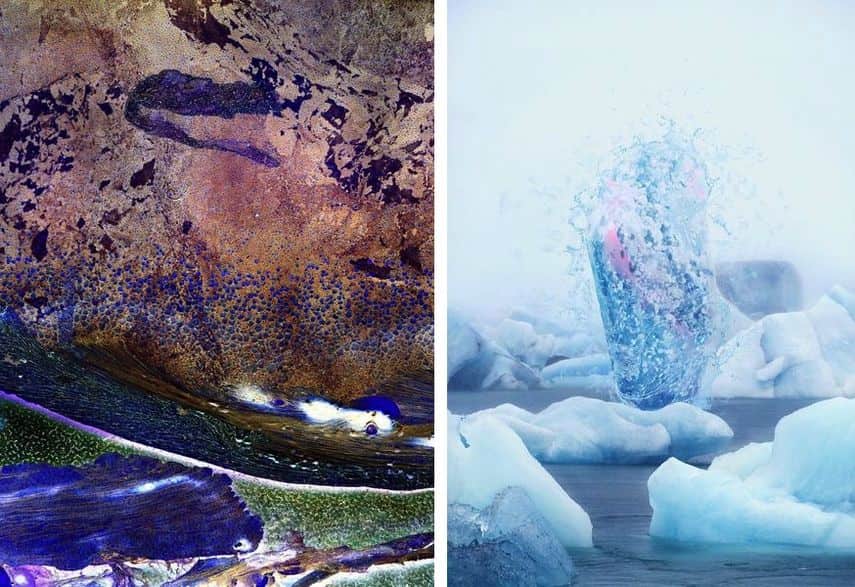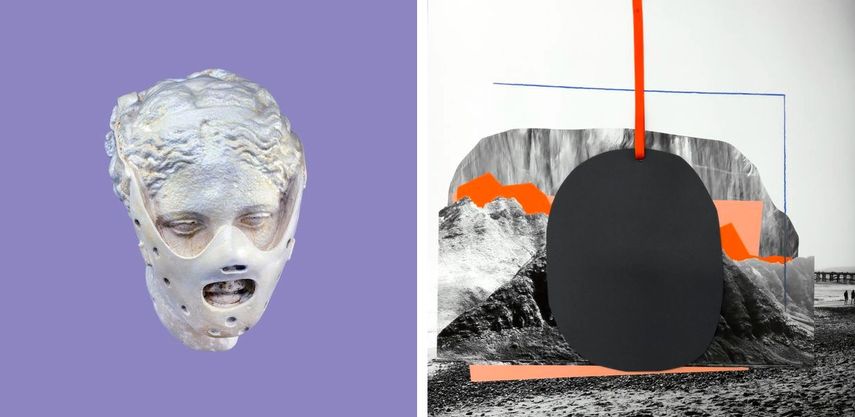 Featured images: Bol – Buduma, from the series Chronicles of the Lake Chad Basin, 2017 © Benedicte Kurzen TJ Boulting; Sharde – Milwaukee, from the series America, 2014 © Jacob Aue Sobol Galerie Wouter van Leeuwen; Untitled, from the series Will My Mannequin be Home When I Return, 2014-2018 © Arko Datto East Wing. All images courtesy of Unseen Amsterdam.