Fleeting Seasons
When we reach a certain age in which our minds are already formed we begin to question everything. Following the chain-reaction of never ending "why's", one may end up at the bottom of the pit, obsessively demanding an answer to the mother of all the questions –  "what's the meaning of life?" Whatever side of the fence you are on, it is a unpleasant to cope with hard and demanding topic. Andrea Wan, a young Hong Kong painter with an impeccable eye for unique and captivating aesthetics. Wan is preparing something special for the beginning of the 2015: The exhibition entitled the Fleeting Seasons is scheduled for January 15th at BC Gallery.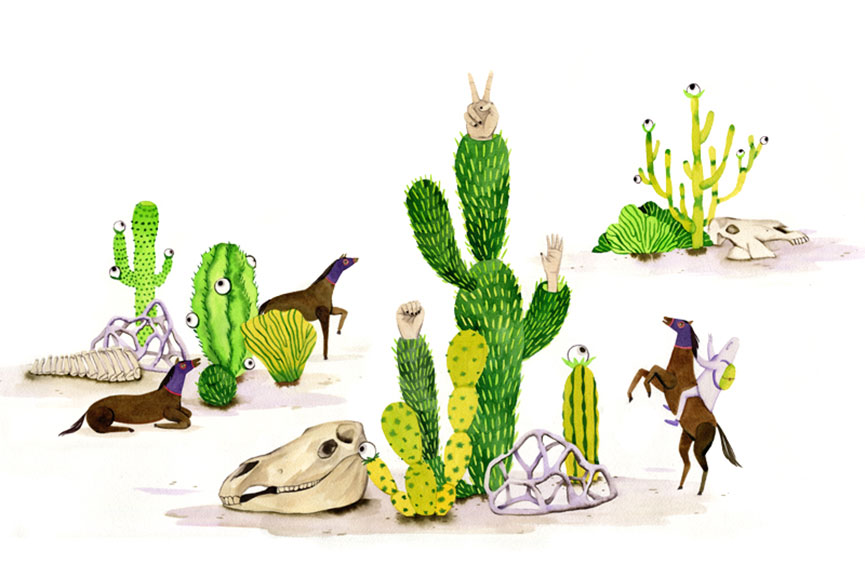 Meet Andrea
Andrea Wan was born in Hong Kong and spent her childhood in Canada. Her career as an artist slowly started to take form when she enrolled at Emily Carr University of Art and Design where she obtained a degree in Film, Video and Integrated Media. Following her passion for illustrating the narratives and fables, Wan decided to enlist in Designskolen Kolding, Denmark where she studied illustration and design. In 2014 Andrea Wan a part of several major events, such as Festival Pictoplasma Berlin, held in April, and more recent, at the Knotenpunkt14 where she exhibited beside the likes of Anton Unai, Darko Caramelo, Nychos, Vermibus, and many more.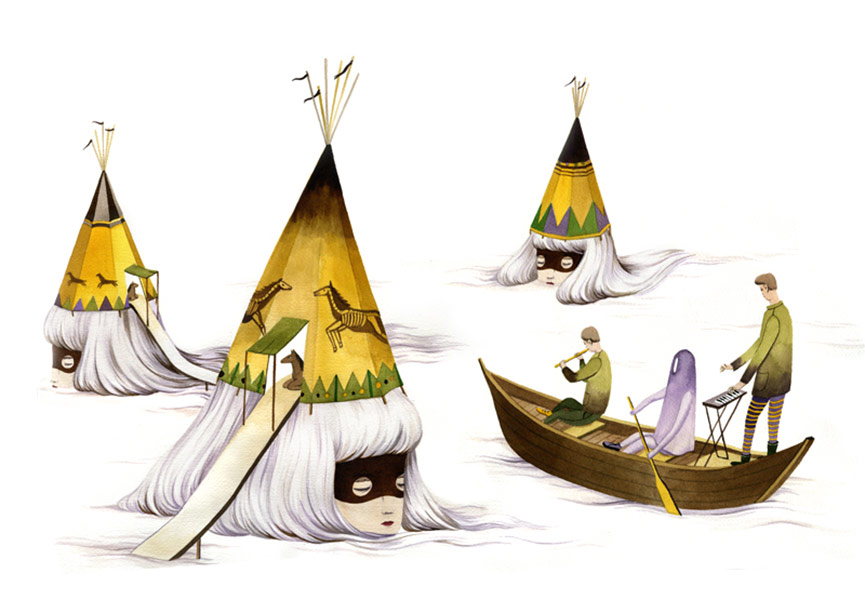 V is for Vanity
A lot of ancient and universal can be drawn from the works of this Berlin based artist. In Andrea's work lie some of the oldest topics in fine arts, the eternal circle of life and death and the brevity of human life due to the passing of time. She is strongly driven by Christian motifs and the most present is vanity, but mainly in terms of baroque still-life paintings. Wan's art illustrates development, transformation and decay in nature and the human body. Andrea moves in the sphere of the surreal, with aspects of graphic style always present, balancing the overall composition. She achieves that by creating compounds of black and white and mixes it with the color drawings, also combining it with figures, plants and otherworldly landscapes against the white void. Andrea Wan creates a lasting tension between the artwork and the viewer.
Fleeting Season will open on the 15th of January and will run through the 28th of February 2015 at the BC Gallery.
Follow the most insane surrealist painters and their mind-blowing artwork by signing up for My Widewalls today!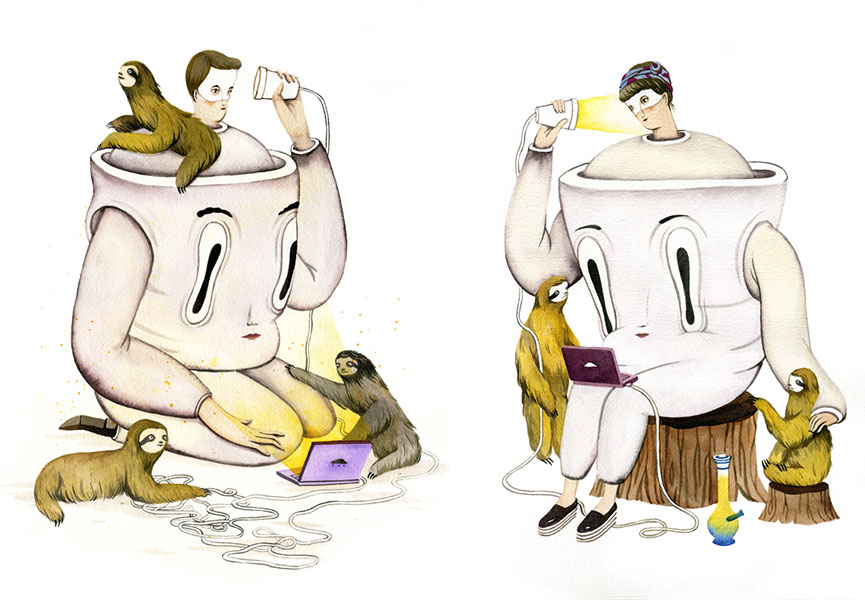 [mc4wp_form]
Follow These Galleries
Berlin, Germany

Berlin, Germany