Review: Galeria Autonomica Munich 2013
December in Munich was marked,  by an interesting, two-day urban art exhibition organized by Galeria Autonomica and hosted by the City Museum of Munich. The exhibition that took place on Dec 6 and 7 was a project curated by Christoph Pankowski and Christian Minke and included a number of artists from Europe, Asia and Australia. The show aimed to present works of art that are more contemplative and conceptual, rather than representational, each of which would carry a defined artistic statement. The emphasis was put on the non-commercial values and deliberate disregard for likable aesthetic so that the provocative message of the artists came into the foreground.

Participating Urban Artists
The lineup of participating artists included André Hemer,  Attila Stark,  Balázs Szabó, Bianca Kennedy, Brad Downey , Christian Minke, Daniel Weissbach , Eliot, Felix Kraus, Frank Balve, Filippo Minelli, Josephine Kaiser, Klone, Leonid Hrytsak, Malte Sänger, Markus Butkereit, Markus Mai , Martin Meschede, Taps and Moses, Paul Hiller, Thekra Jaziri, Veronika Christine Dräxler, Volker Ruprich, and Young-in Son
. Lucky Munich inhabitants and visitors could see the show on 6 and 7 December of last year.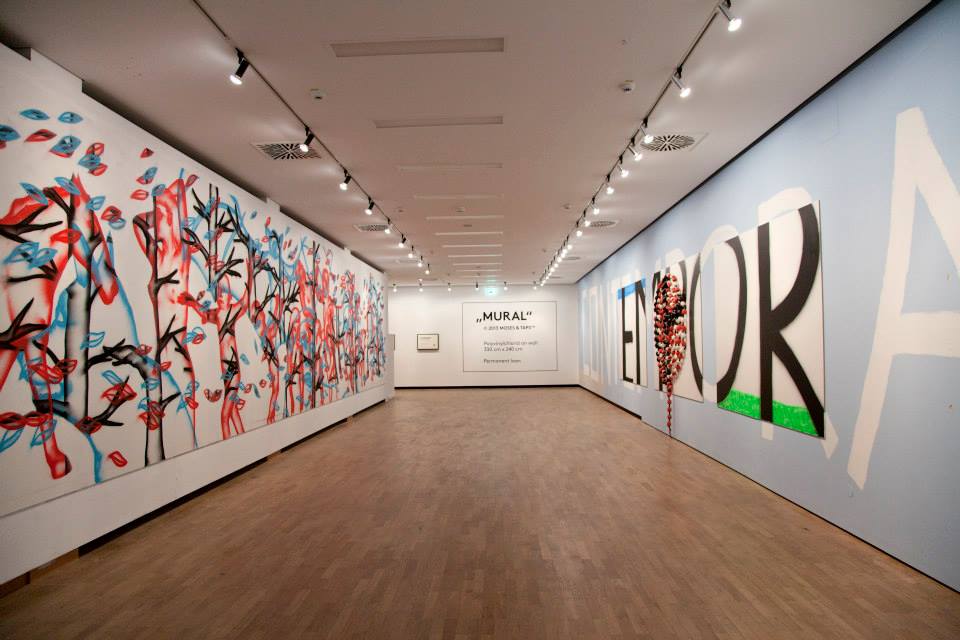 Mixed Media Art at Autonomica
This short exhibiting project presented an array of works in various media, ranging from installation, sculpture, photography, to painting and mural art. Multitude of artistic approaches and concepts was an exceptional example of contemporary cross-cultural nature of art, heavily influenced by [once] subversive forms of graffiti and urban art. Curators of the exhibition have made a comprehensive effort to keep the display current artistic practices and not to diverge from the present. All of the artists they selected for the project come from underground spheres of art, and their works testify to being conjured without leaning onto tradition or demands of the market. Art presented was created as an ephemeral spectacle of two days, alluding to the volatile quality of urban art and graffiti.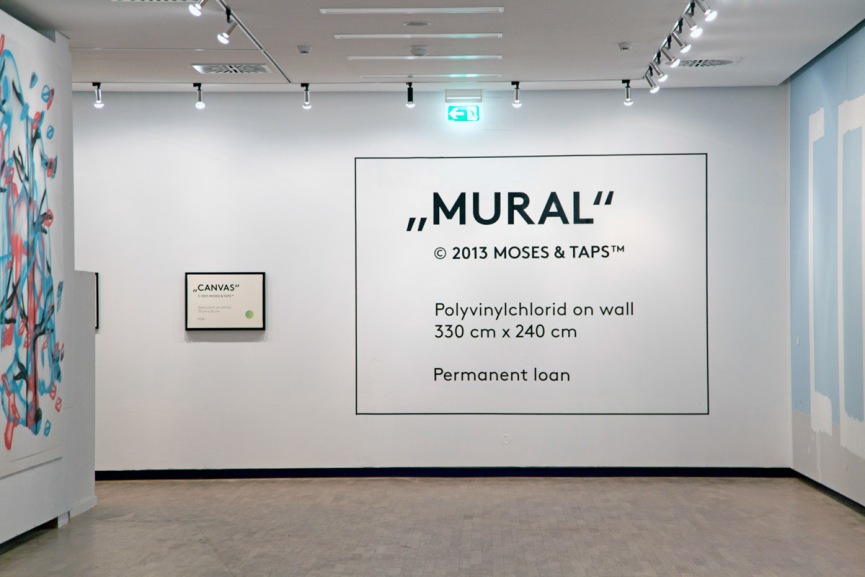 Taps and Moses
What was particularly attention worthy was the studio work of Taps and Moses, in opposition to their illegal train painting activities. Thrill-free and clean situation of producing a gallery piece is definitely a step away from the ever-exciting process of adorning train cars with graffiti. Still, it doesn't make it any less powerful, since the couple of urban art guerrilla creatives has found a way to elevate above the underground sphere and enter the museum space, usually reserved for the academically trained artists. One of the artists from the realm of urban art, besides Taps and Moses, Brad Downey also exhibited at this occasion. He presented projection of his latest urban interventions, witty gems of urban landscape. Along with works by Brad Downey and Taps and Moses, pieces by Minke, Klone and Young-in Son were truly exceptional. The overall installation was done well, with much regard for the space and the works, placed in the mutually complimenting order. Hoping that there will be such short, striking exhibiting projects that will always enrich the scene of art in Munich.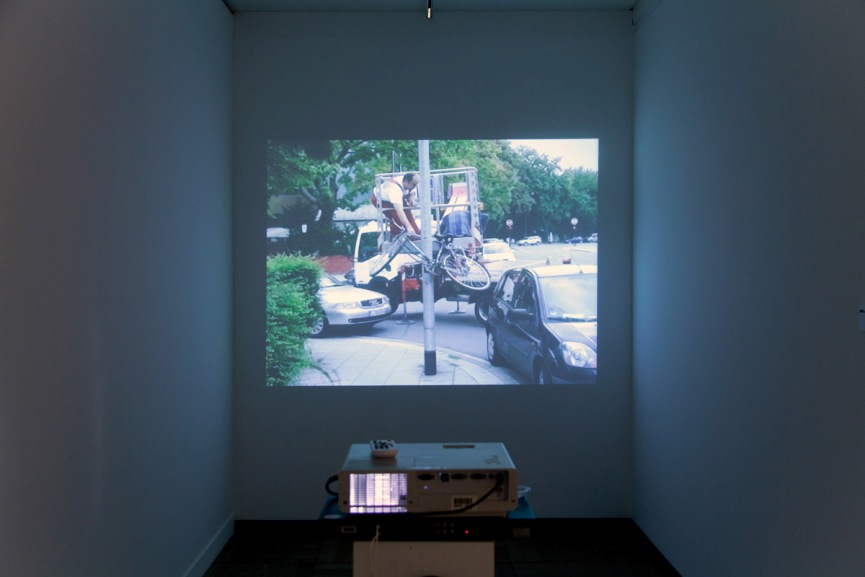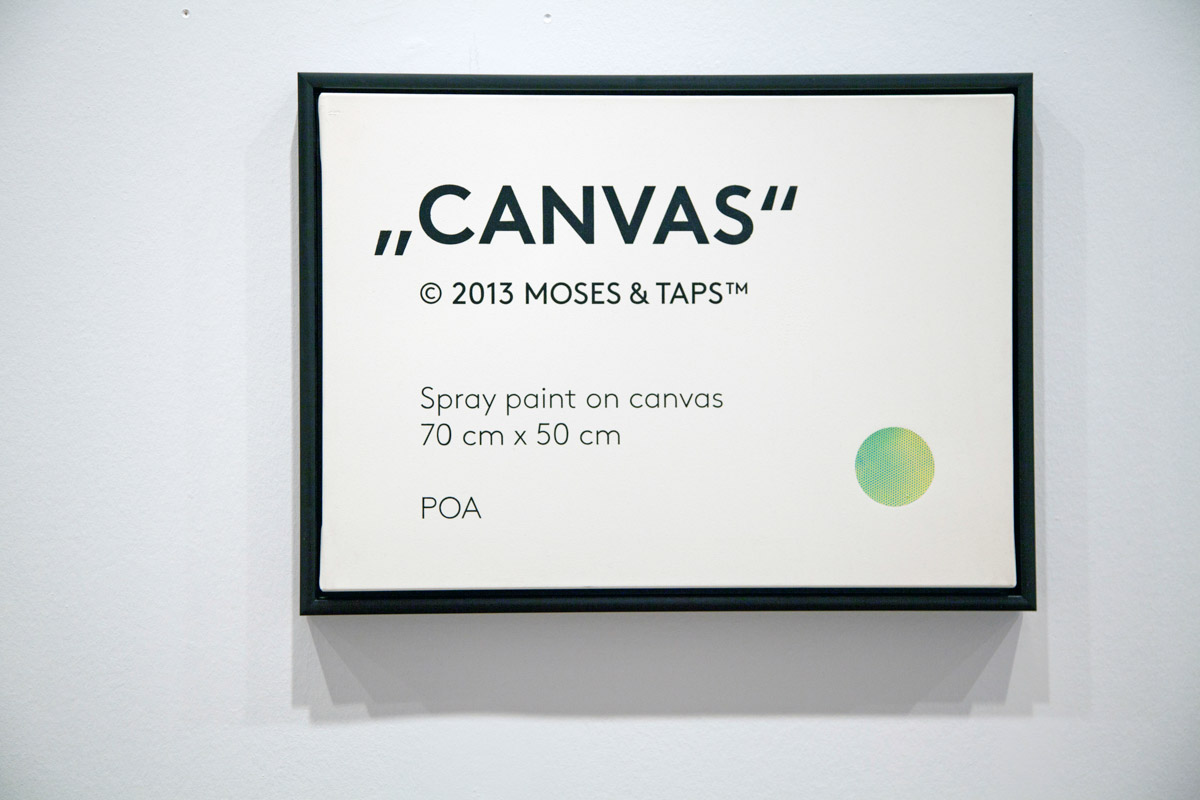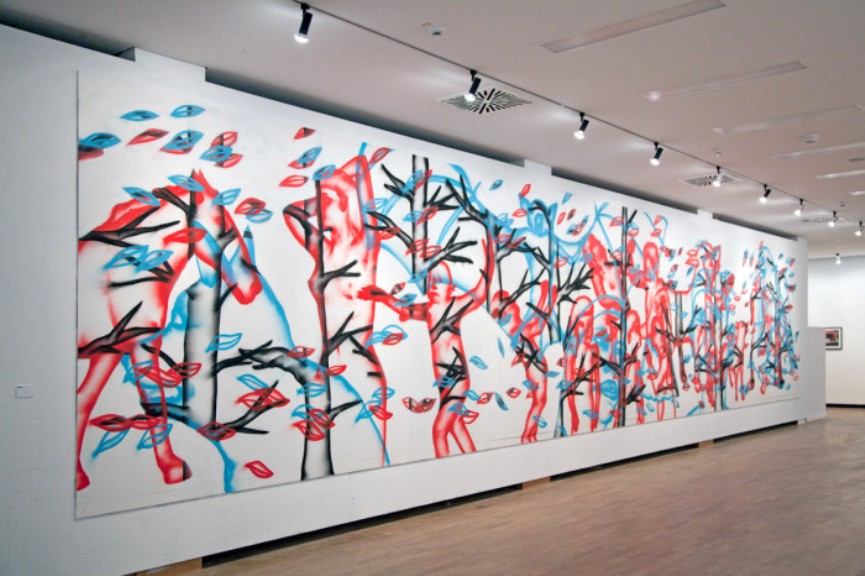 Follow These Galleries
Hamburg, Germany

Berlin, Germany