Urban Art Fair to Debut in New York this Summer!
After launching in Paris in 2016 and a highly successful 2017 edition at Le Carreau du Temple this spring, the Urban Art Fair is crossing the pond to open the very first event right where it all started – New York City. As one of the key events on the scene, it was only a matter of time when more than 20 international galleries to hail from France, Germany, Hong Kong and of course the United States and gather at the first fair dedicated solely to urban art on the Big Apple soil. Between the emerging and established names, UAF NY will also present Urban Influence, an exhibition focused on urban fashion, and for the occasion, Patti Astor will reopen her legendary FUN Gallery (1981-85)! Furthermore, a series of performances and installations will also take place, on the rooftop and the facade of Spring Studios, the event's venue.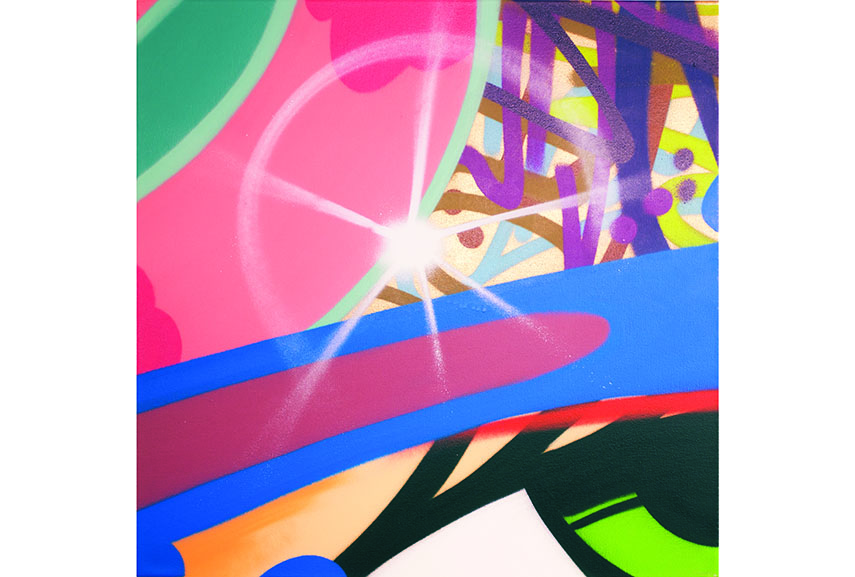 Taking Over the Cradle of Graffiti
Since it was conceived in Paris last year, Urban Art Fair has become a special rendez-vous for street art in France. In 2016 and 2017, Urban Art Fair | Paris attracted around 20.000 visitors and generated a total amount of 1,400,000 euros turnover in 2016 and 20% more in 2017 from galleries' sales. A huge success among critics, buyers, sellers and the public, Urban Art Fair prevailed as the must-visit for all invested in urban art market. This year, UAF takes on New York, a place where the phenomenon of street art and graffiti first started and flourished. The city's extraordinary underground movement gave way to many artists, styles and techniques, and inspired the birth of one of the most exciting contemporary art tendencies today. By inviting leading galleries, UAF contributes to the nurturing of talents, allows history to continue to be written, and establishes itself as one of the key players of the art market in the field.
For its debut edition in New York, the fair will offer a selection of historic and prestigious galleries from France and abroad. Jonathan LeVine Projects, David Bloch Gallery, The Bushwick Collective and Fabien Castanier Gallery will be presented right next to some of the best European galleries like Galerie Brugier-Rigail, Urban Spree, Green Flowers Art Gallery, Bel Air Fine Art and others with some very exciting solo shows: Hopare (Galerie 42b) and Levalet (Galerie Joel Knafo Art). The fair will highlight the iconic street artists such as Banksy, CRASH, Seen, Keith Haring, and showcase originals by Jean-Michel Basquiat and masterpieces of Invader, among others. Rising French outsiders like ART IN THE GAME and PDP Gallery will be also present.
Other program highlights include a selection of photographic work by Henry Chalfant and Martha Cooper which will also be on view, in presence of the artists themselves as the fair's special guests, as well as surprise installations, live painting and sculpture-making by artists like Crash, Levalet, Mark Jenkins, Noé-Two and others.
List of Exhibitors
FUN Gallery Makes a Comeback!
Another exclusive event, courtesy of the first UAF NY, is the reopening of The FUN Gallery, the legendary New York exhibition space created by Patti Astor and her partner Bill Stelling. Opened between 1981 and 1985, it showcased the gems of the street art scene of the period, dubbing Mrs Astor as "The Queen of The Downtown Scene". At the fair, The FUN Gallery will have a pop-up exhibit with 14 artists who were featured at their space in the 1980s, through works in form of original art pieces, flyers, video, music and photographs. Among them, there will be Martha Cooper, Henry Chalfant, Jimmy DeSana, Marcia Resnick, Maripol, Tseng Kwong Chi, David Armstrong, Anita Rosenberg, Ricky Powell and Michael Marcos, all part of Patti's personal collection. A rare group of artworks by FUN artists will be for sale, including works by Jean-Michel Basquiat.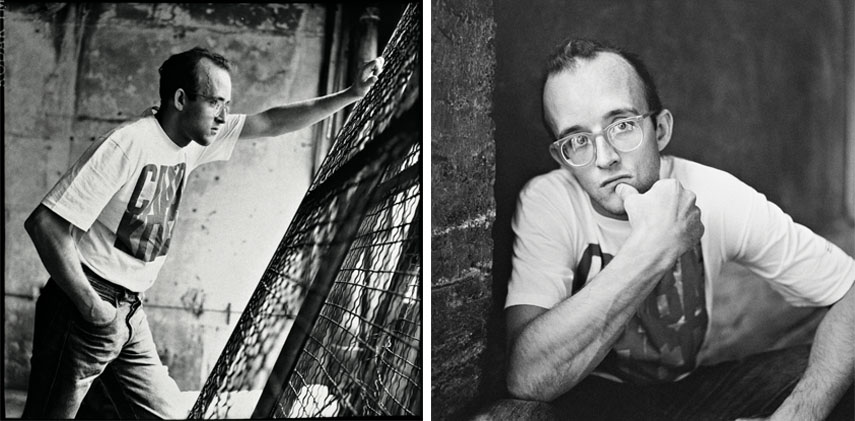 The Urban Art Fashion Exhibit
Urban Art Fair and Les Nouveaux Créateurs (The New Designers) are debuting their first fashion-focused exhibition, under the name Urban Influence. The exhibit highlights the various creative interactions between urban art and the fashion industry. Street artists from UAF such as JonOne, L'Atlas and Lek collaborated with progressive fashion designers such as agnès b. to create unique pieces underlining their vision/range of the definition of "urban fashion."
The show will take place in Spring Studios on the mezzanine level, offering open views of the galleries exhibited below in Urban Art Fair. To create a unique and exclusive atmosphere, separate from Urban Art Fair, original installations and sets will be designed specifically for the fashion exhibition by one of the most famous street artists in the international scene.
The Location of Urban Art Fair New York 2017 – Spring Studios
Urban Art Fair New York 2017 – Practical Information
The debut edition of Urban Art Fair in New York will be held at Spring Studios (access from 50 Varick St.) from June 29th through July 3rd, 2017. The press preview and VIP are scheduled for June 29th, from 4pm to 6pm, while the opening reception will take place from 6pm to 10pm. Fair hours will be 11am to 10pm on Friday and Saturday, 11am to 9pm on Sunday, and 11am to 3pm on Monday. Admission fee is $20, reduced $15. For more information, please visit the official website.
All images courtesy UAF.