An Army of Square Urban Art Canvases to Conquer Vertical Gallery Chicago in a Winter Group Show
Urban art is defined as an art style relating to cities and city life, combining street art, graffiti, and all other art forms originating from an urban area or inspired by urban architecture or life style. Truly, one can find all of these elements represented in square shaped canvases being displayed in the Vertical Gallery in Chicago during February and March of 2016. More than 30 artists, some of which have already exhibited in the said gallery, with different styles, media and stories, form together to present two pieces each for the Winter Group Show. With their rich backgrounds and a proven level of quality, Vertical Gallery in Chicago is the place to be by the end of March.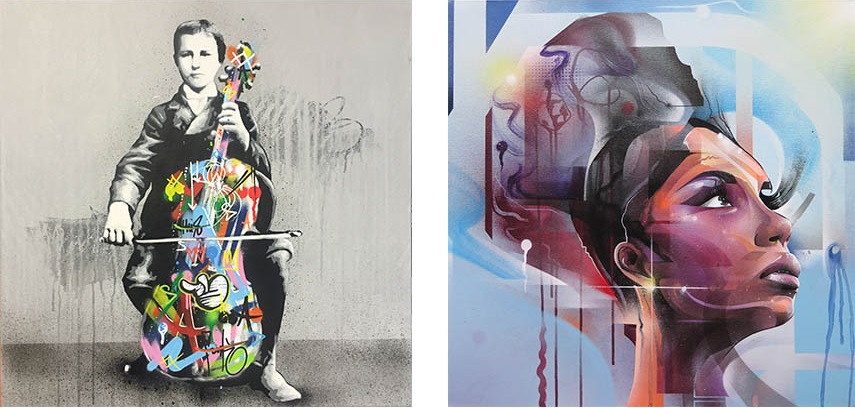 Known to Vertical Gallery
Established in 2013 in Chicago's Ukrainian Village neighborhood, the Vertical Gallery focuses on exhibiting and promoting urban, contemporary and street art. As such, it has already seen a lot of the work of artists that are going to display new pieces in the Winter Group Show. From the graffiti and street artists like Pizza in the Rain, Xenz and Mr. Cenz; painters such as E. LEE, Max Kauffman and Chris Cunningham who also uses collage; to those that display work combining influences and media like artists Collin van der Sluijs, Word to Mother, Hebru Brantley, Brad Novak, Greg Gossel, My Dog Sighs and The Thomas Brothers. Although they may differ in materials used and the surface they create on, they have all been influenced and drawn by the urban environment, portraying it in a way or another in their work that has graced the walls of Vertical Gallery in the past.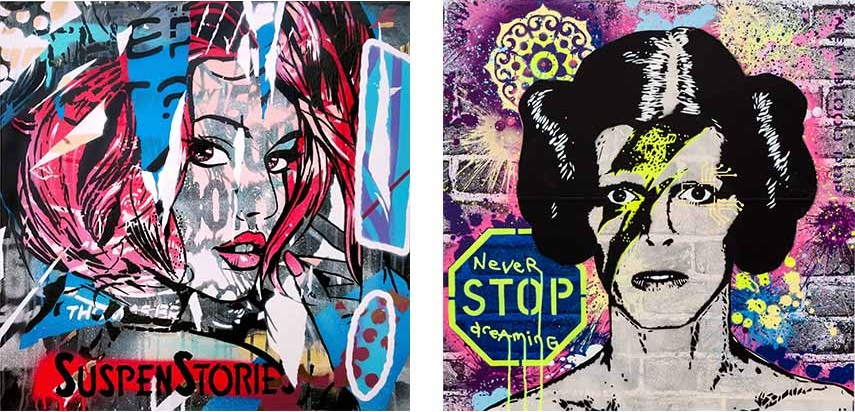 The Urban Square
Making no exception to the history of urban art within the gallery, the Winter Group Show will display two artworks made by each artist, giving a square frame their own artistic touch. Over thirty artists are included in the exhibition, and they are no strangers to the urban art scene. Pam Glew, a contemporary British artist, is widely known for her unique bleaching technique on vintage fabrics and flags. David Soukup catalogs city life, portraying Chicago in his stunning hand-cut stencil paintings. Martin Whatson, a Norwegian born and based stencil artist with a plethora of solo and group exhibitions already behind his belt even started his own stencil production in 2004. Painting her instantly recognizable women on the streets as well as on canvas, Miss Van is known for initiating the feminine movement in street art. These are just some of the names appearing in the Vertical Gallery, whether anew or for the first time, making this exhibition a must-go for any urban art fan.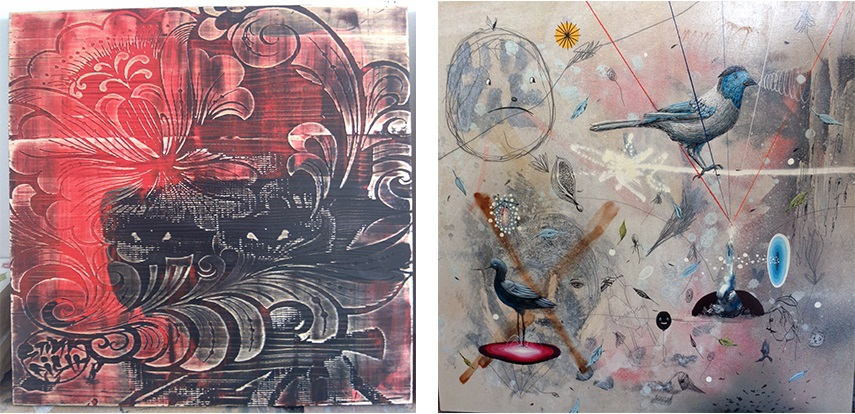 Winter Group Show at Vertical Gallery in Chicago
With so many great artists contributing to the exhibition, it is a definite delight for anyone in love with not just the urban style, but art entirely. From graffiti and street artists to illustrators and designers, each will portray their own view and connection with the urban environment and lifestyle within the square canvas. Names known and first time to be seen within the gallery bring together a deluge of techniques and stories, raising the bar for the rest of the artistic scene of 2016. Starting February 6th, the Winter Group Show opens at the Vertical Gallery in Chicago and will last until February 27th, 2016.
Featured image: Alice Pasquini – Secrets, 2016. Images courtesy of Vertical Gallery.