Recap: Urban Exchange in Penang
Street art community is working hard on the promotion of the craft all over the world. Urban art is, more than ever, becoming an integral part of everyday life in cities across the globe. This year, another city has become an important stop on the street art map. Since the phenomenal success of Lithuanian artist Ernest Zacharevic's wall murals in George Town, Penang in Malaysia, citizens and elected officials came to an idea to transform the city into something much larger and more significant: a nonstop art event. The result of this creative and art supportive idea is the recently finished Urban Exchange project, that hosted 14 international and local artists who adorned walls across this two and a half million city on the Strait of Malacca. The street art festival, officially named Urban Exchange: Crossing Over 2014 is just the first of the many planned events that will try to give the city a new and better, artsy vibe.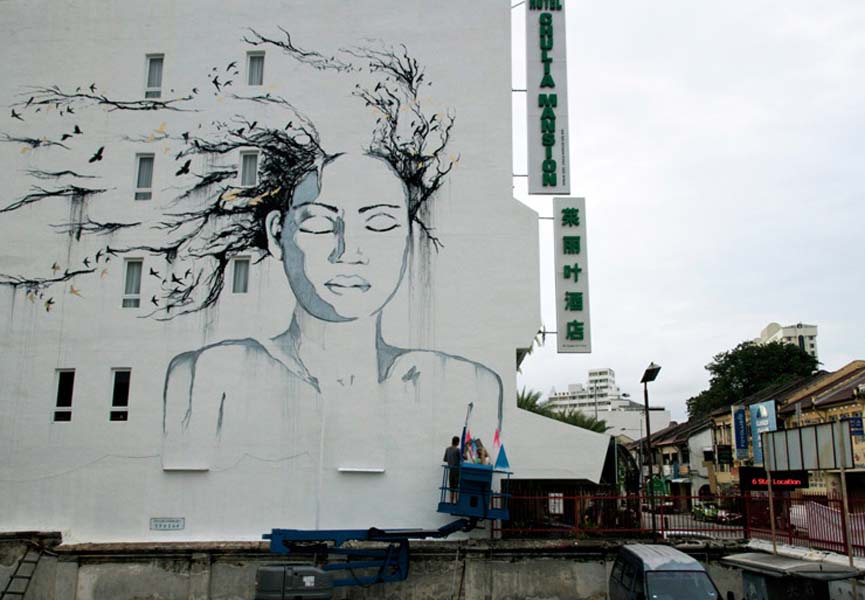 Changing the City's Vibe
The main aim of the project is to show that art is no longer confined within the spaces of art galleries and exhibition halls, as well as to further position the city as an international platform for open public art exchange. The Urban Exchange, a brainchild of the Hin Bus Art Depot team and Urban Nation, definitely managed to, at least for a certain period of time, give the citizens a quality art program thorough enabling a cultural, artistic and social exchange. Throughout the month of November, a total of 14 artists showcased their best work around the heritage city. The works included an outdoor "canvas" of 34 meters in height by renewed street artist Rone, to highly detailed and skillful sculptures by Mr Toll. The selection of participating artists come from Denmark, Lithuania, United States, United Kingdom, Singapore and Germany and the each of the talented artists from the group were allocated a public space which they painted between November 11 and 22.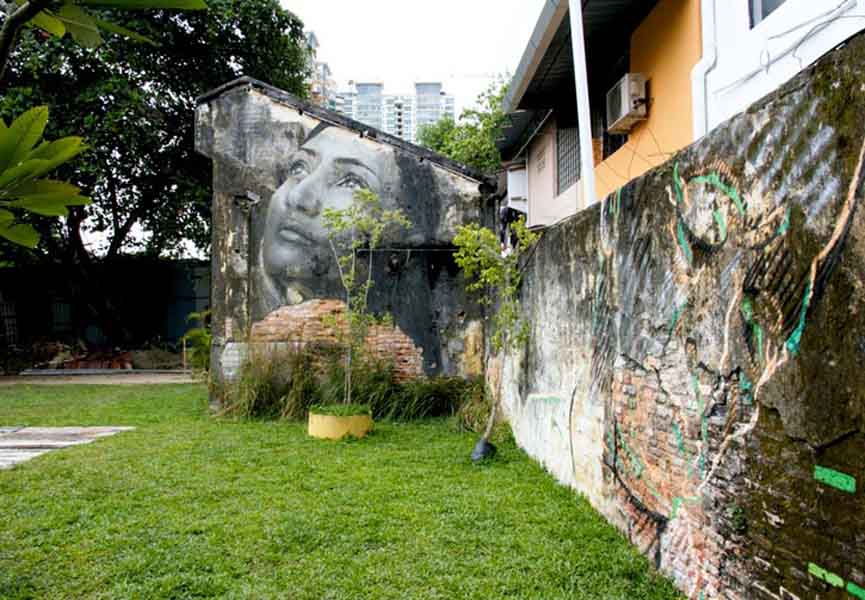 Amazing Selection of International and Local Artists
Hin Bus Art Depot curator Gabija Grusaite said the huge success of Zacharevic's works, commissioned as part of George Town Festival 2012, had inspired more public art in the past two years. This was a concrete sign that the city was indeed receptive to becoming a real city of art. "We want to create an artistic international cultural exchange so that local artists can learn from international artists who will be here for the project while the international artists will get exposure to the local culture and art scene when they are here," she told Malay Mail Online in an interview. The project, that finished this November, left the city with various murals – from figurative, realistic and illustration styles to sculptures. The full list of artists includes Antanas Dubra (Lithuania), Bibichun (Malaysia), Don John (Denmark), Donald Abraham (Malaysia), Elle (United States), Ernest Zacharevic (Lithuania), Fauzan Faud (Malaysia), Karl Addison (Germany), Kenji Chai (Malaysia), Rone (Australia), Sk10 (Singapore), TankPetrol (United Kingdom), Black Fritilldea (Malaysia) and Mr Toll (New York).
The exhibition at Hin Bus Art Depot was officially opened on November 21 and was opened to the public until December 17, 2014. We're looking forward to hearing about new projects in Penang!
For all the street art fans and art enthusiasts in general, we suggest you sign up for My Widewalls for more exclusive information about your favorite artists!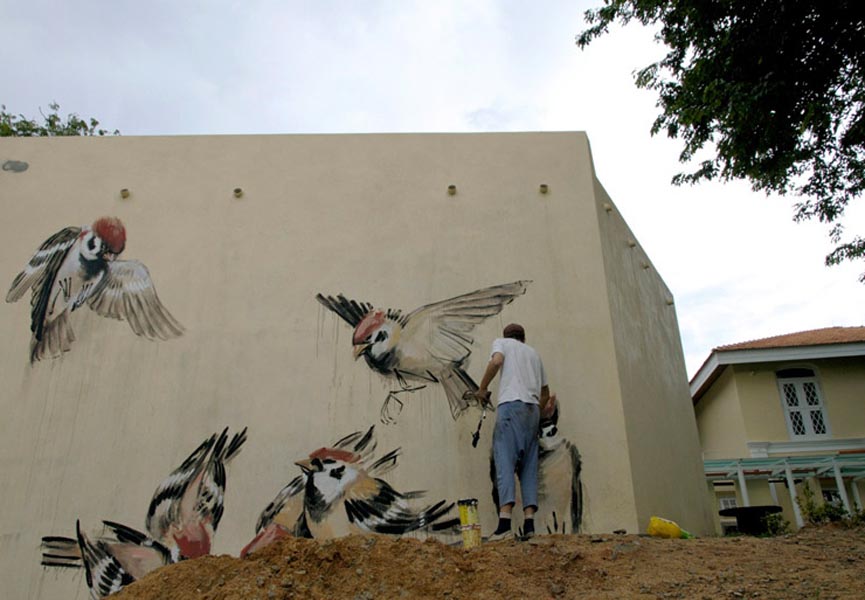 [mc4wp_form]
Follow These Galleries
Cologne, Germany

London, United Kingdom

Düsseldorf, Germany