Panoramic View of Urban Art
An organization from Rio de Janeiro, Caixa Cultural is preparing a fantastic exhibition of street art coming this August, including some of the biggest names of the trade. Alluding to the mesmerizing panorama of Rio, and the fact Brazil has one of the liveliest street art scenes in the world, the show is entitled Street Art – A City Panorama, and it announces participation of such legends as Banksy and Jef Aerosol. An intriguing display will address the incorporation of urban art into the identity of the city, opening on August 2, and remaining on view through October 5, 2014.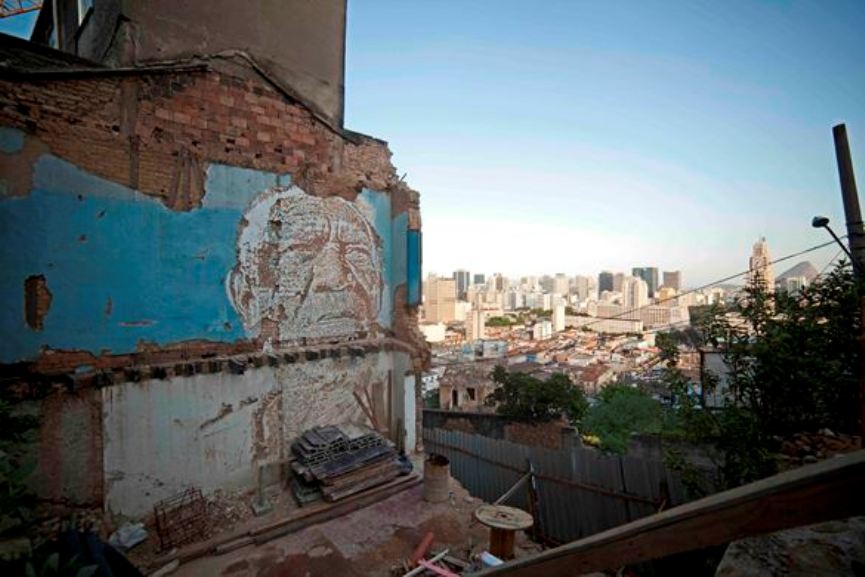 Urban Panorama
Curated by Leonor Viegas, a lineup of participating artists is nothing short of impressive, including the aforementioned Banksy and Jef Aerosol, alongside luminaries such as Herbert Baglione, duo HowNosm, Pixel Pancho, Nunca, Vhils, Rero, duo StenLex and Maismenos. Due to the high diversity in styles, the exhibition will display pieces in various techniques, from stencil and paste-up, to collage, installation and video art. After Rio, this thought-provoking exhibition will be moving to Brasilia.
The idea of the exhibition, led by its curator, is to put street art on the world map once and for all, emphasizing the artistry of urban creatives. All of the artists received a task to produce original artwork upon their reflections on Brazil, thus enhancing the potential dialogue with the visitors, who will be able to relate to pieces on a familiar level.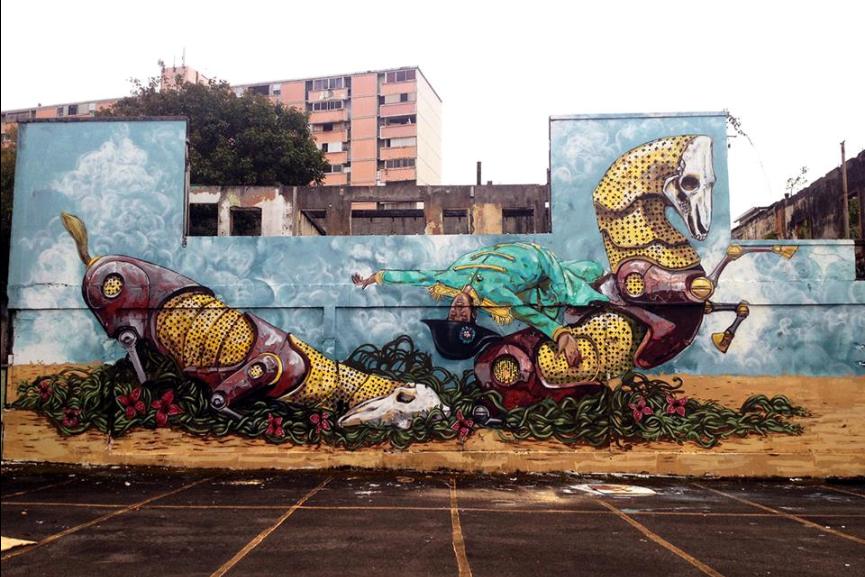 Street Masters
All of them responded to the topic creating completely new artwork, while Banksy will be releasing his yet unpublished piece. His work Everyday Fresh Load of Compromise from 2006 has been specially selected for this exhibit as well.
The purpose of the Urban Panorama show is not to sell, but to promote street art as a novel artistic value in a museum environment. Including imagery that is common for the street into a museum show at Caixa Cultural, but without restriction to the indoor space, it's expected to provoke strong reactions from the public.

Jef Aerosol, Maismenos, Herbert Baglione and Rero have already arrived to Rio, to create special outdoor pieces in relation to the show, making a very special gift to the city, disclosing their singular expressions and approaches, which range from deconstruction of the wall, over minimalistic negation of word, to the witty commentary on current issues.
It's a rare occasion to gather so many brilliant creatives from the world of street art, who are set on putting on an unforgettable show, while adorning Rio with new mural gems.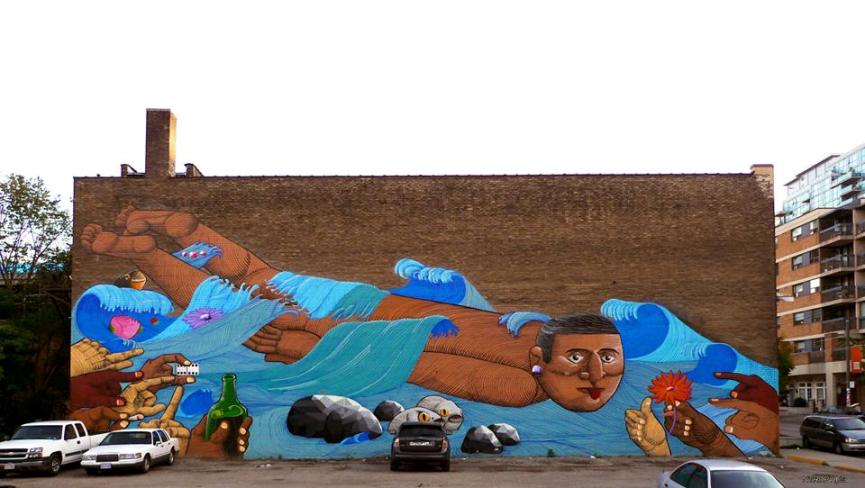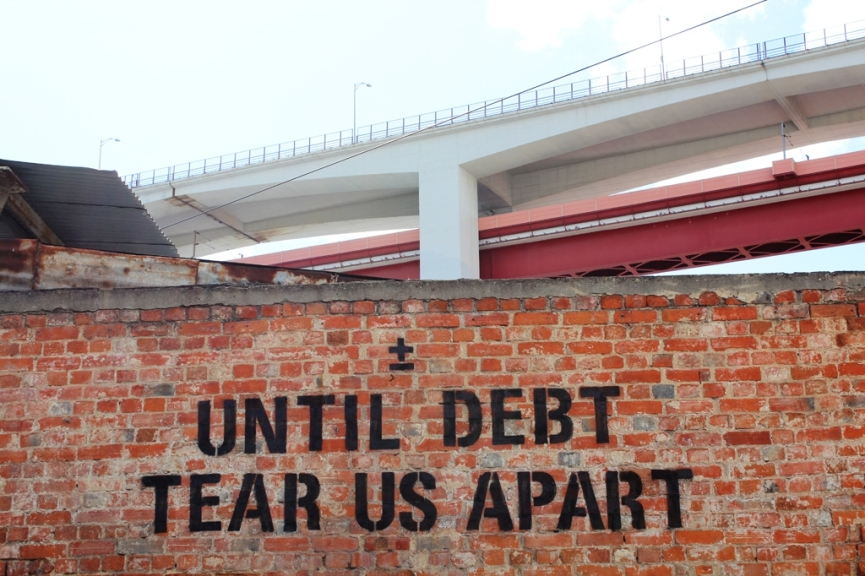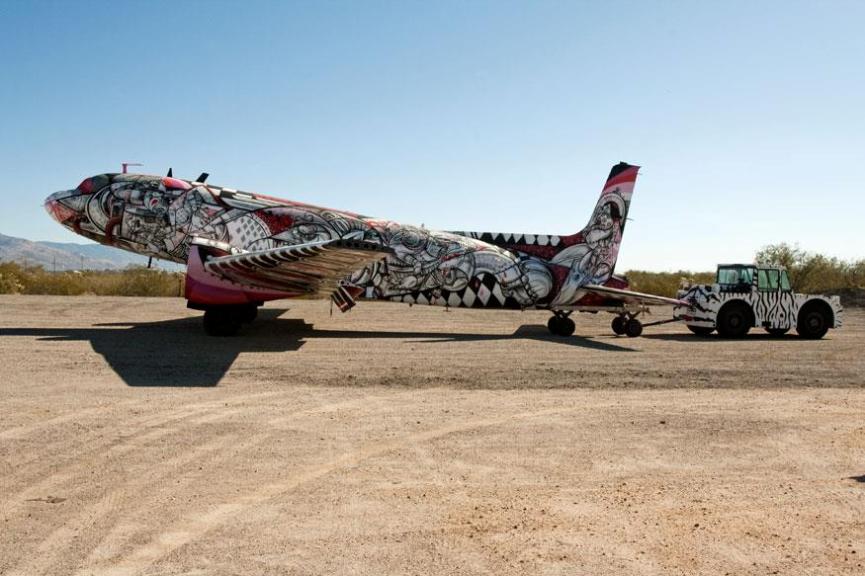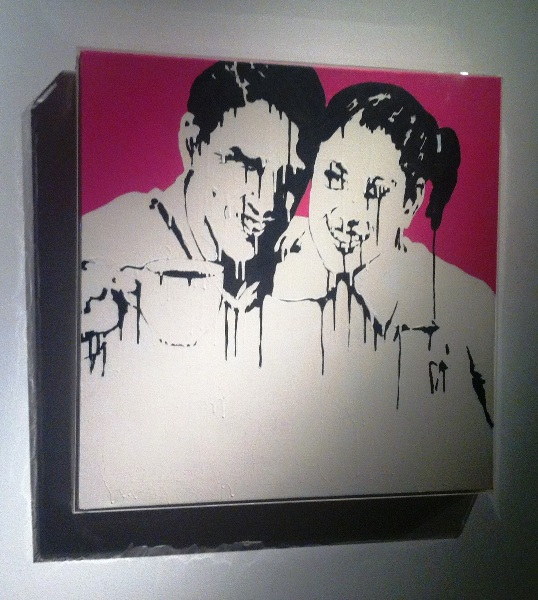 [mc4wp_form]