URBAN[E]
Collaborative potential of street artists and new platforms has been proven to be very exciting time and time again. Whether it is the world of music (read Berlin Boombox: Artist Edition), the field of fashion (check out Adidas x Kevin Lyons & Jean Andre) or the collaboration between a couple of artists who nurture completely different methodologies and styles (for more, read Invisible Texture), the creative capabilities of articulation which reside in the nature of street art are truly limitless… Before you find out what are the new pieces by Ben Eine, take the time to watch a video or listen to an interview on the artist's work…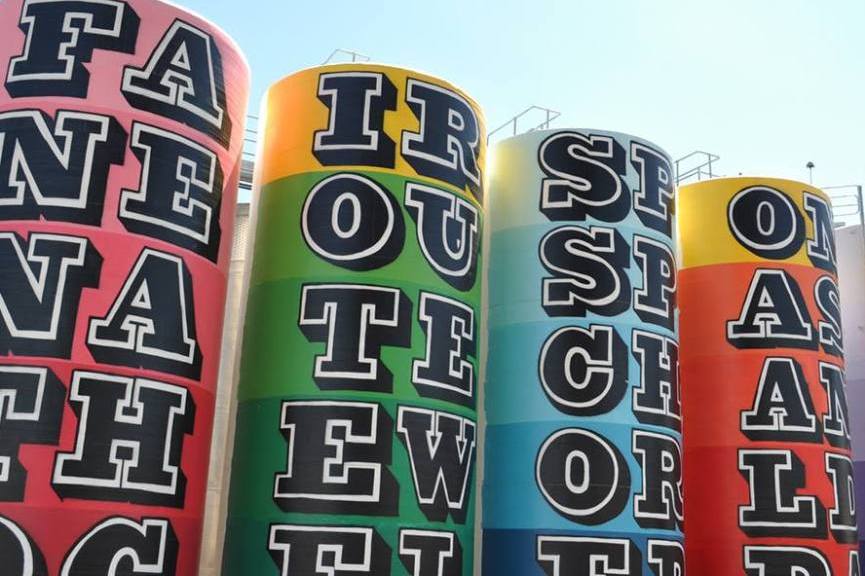 Writing the History of Street Art
Ben Eine is one of the most prolific street artists working today. Coming from the rich street art cultural space of United Kingdom (check out our article History of Street Art in the UK), the artist became an international star through his aesthetics built upon a deep devotion to typography. As an artist who writes his art, Eine explored and pushed the boundaries of the tendencies of street art. Beginning as a graffiti writer, "vandalizing" urban space for more than two decades, the artist gradually developed a distinctive style that would bring him worldwide fame (check out his work at Rikers Island Juvenile Detention Center in Eine in Jail). Widewalls is proud to have an artwork by Ben Eine in our collection (check it out here – The Widewalls Collection – Ben Eine).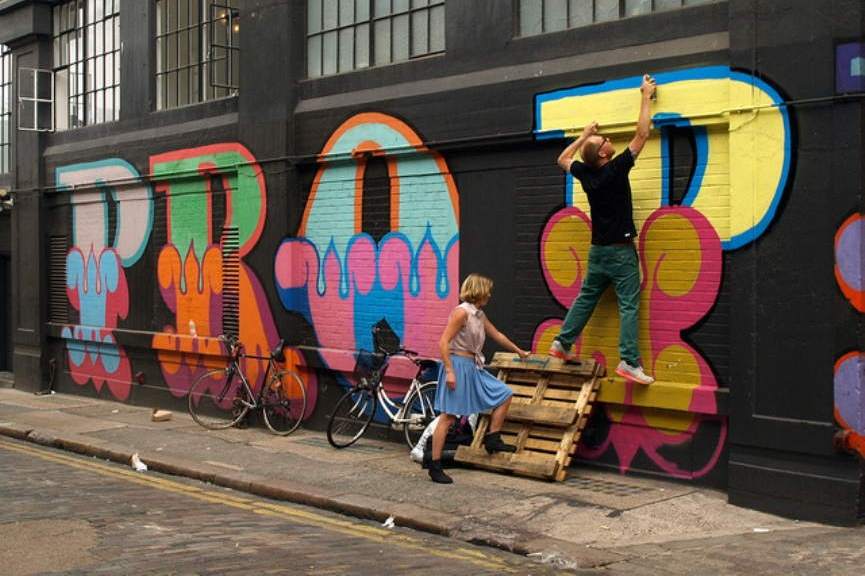 Fragile Ventures and Ben Eine
Fragile Ventures aspires to be a company which presents artists with a platform to develop their three-dimensional forms and share it with the world of street and urban art enthusiasts and collectors. Creative director of Fragile Ventures, Martin Root, has said that the company had been launched in order to work side by side with their favorite artists, "making the concepts a reality. He went on to say that there couldn't have been "a better partner than Eine and that [they] are incredibly proud of his work for Fragile."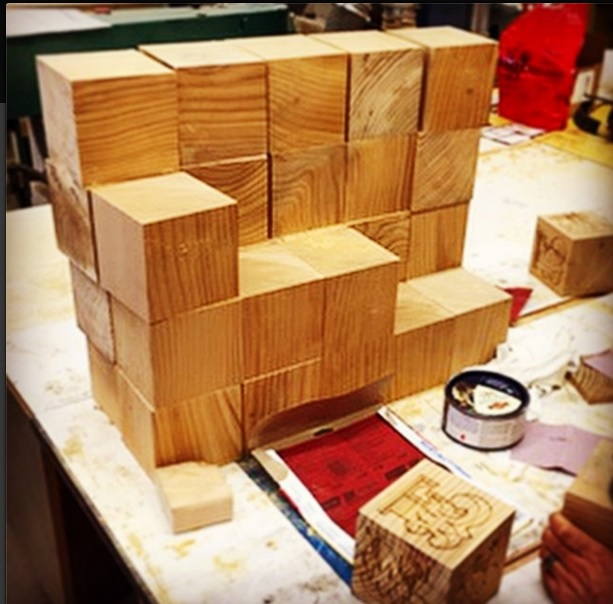 URBAN[E] Project
URBAN[E] is the first project by Fragile Ventures. All of the cubes created by the artist are unique and hand finished. The art pieces are in a signed edition of 100 and 120mm cubed. The first project by London's Fragile Ventures is realized in three distinctive forms – concrete, metal and wooden. The concrete edition features Eine's shutter font, the wooden Circus font, while the metal features Tenderloin lettering. All of the cubes depict the artist's signature letter "E" in the mentioned fonts. The Eine edition lunches at Megumi Ogita Gallery in Tokyo, on December 5th. In addition, a global simultaneous launch will follow online at www.fragileventures.com
Never miss exclusive information on limited edition artwork! Create a My Widewalls profile and follow the creative incentives of your favorite artists!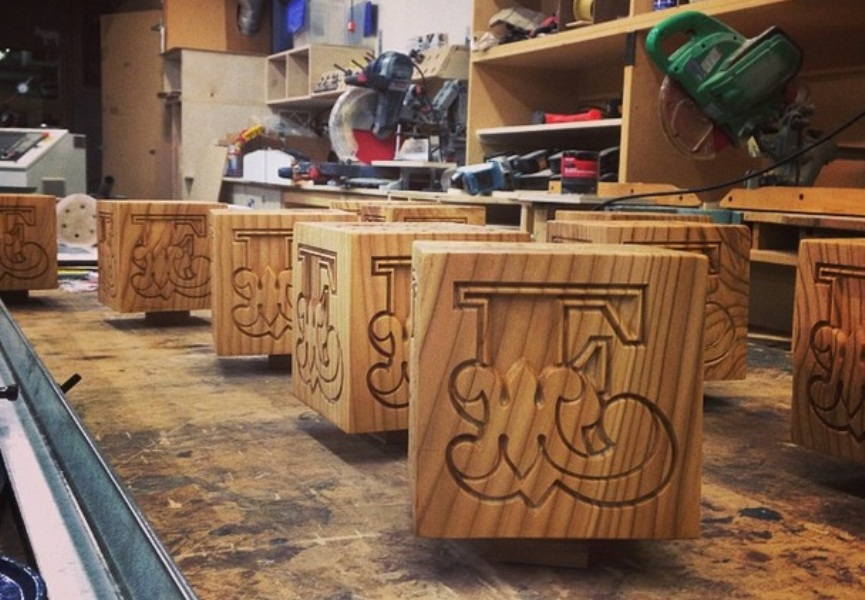 [mc4wp_form]