Inside Ursula Hauser's Collection Dedicated to Women Artists
Hauser & Wirth is undoubtedly among the leading art galleries on the global market and its reputation is associated with an impressive collection consisting primarily of women artists. This respectable gallery has been operating since 1992, when Ursula Hauser founded it together with her son-in-law Iwan Wirth and her daughter Manuela.
The first venue was opened in Zurich in the former Löwenbräu brewery building and today it consists of three exhibition spaces. As their activity grew in 2003, Hauser & Wirth opened a branch in London, and three years later in New York City (the second one was open in 2013). Then in 2014, the branch in Somerset (UK) was inaugurated, followed by the opening of branches in Los Angeles in 2016 and in Hong Kong March in 2018.
Ursula Hauser herself is currently mostly focused on her collection and the public presentation of it worldwide; as the time passed by, the exquisite artworks which generated the collection became an important resource for the scholars and other art professionals.
Currently, on display at the gallery's Somerset branch is an exhibition called Unconscious Landscape. Works from the Ursula Hauser Collection jointly curated by Laura Bechter, Curator of the Ursula Hauser Collection, and Manuela Wirth, Ursula Hauser's daughter. It features a fine selection of seventy works by female artists and artists' estates including Louise Bourgeois, Maria Lassnig, Eva Hesse, Meret Oppenheim, Carol Rama, and several others.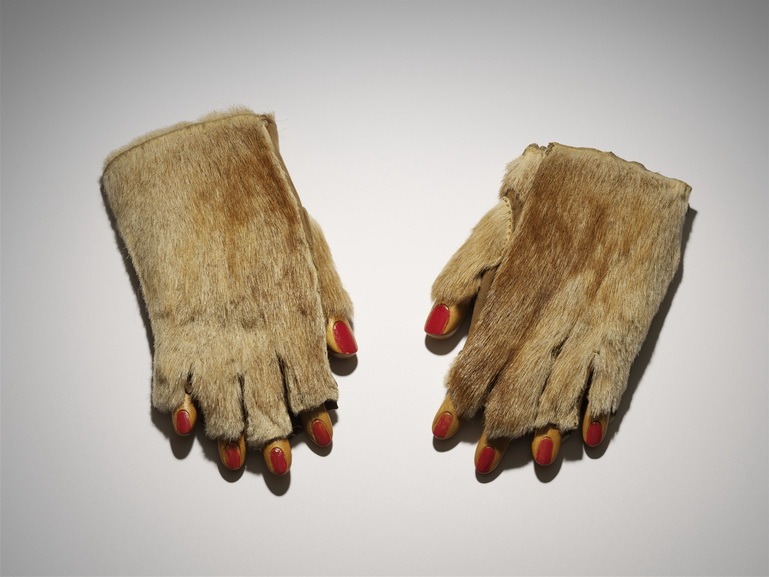 Four Decades of Collecting Art Made by Women
Ursula Hauser started collecting these works during the times when the lack of gender equality in the visual arts was not even an issue. She perceived these women as visionaries of a kind since all of them approached art by exploring their womanhood and the surrounding themes around it. Hauser initially acquired modern masters; however, she became interested in the latest contemporary tendencies, which then turned into a passion. The great collector continues to support local Swiss artists as well as, alongside those on the internationals scene artists. It is not unusual that Hauser is saluted as an important patron of the arts.
The current exhibition is named after one of Louise Bourgeois' bronze sculptures included in it. This title was found suitable since it reflects how the collection was formed, implying that Ursula Hauser unconsciously searched for artists according to her own affinity and the emotional potential of the works. Curator of the Ursula Hauser Collection Laura Bechter explained:
Ursula has always been drawn to work by female artists. The works in her collection are very much linked to her personal trajectory. Ursula Hauser feels an affinity for and has built strong relationships with many of the artists whose work she collects. It was these elements that Manuela Wirth and I wanted to illustrate in this exhibition.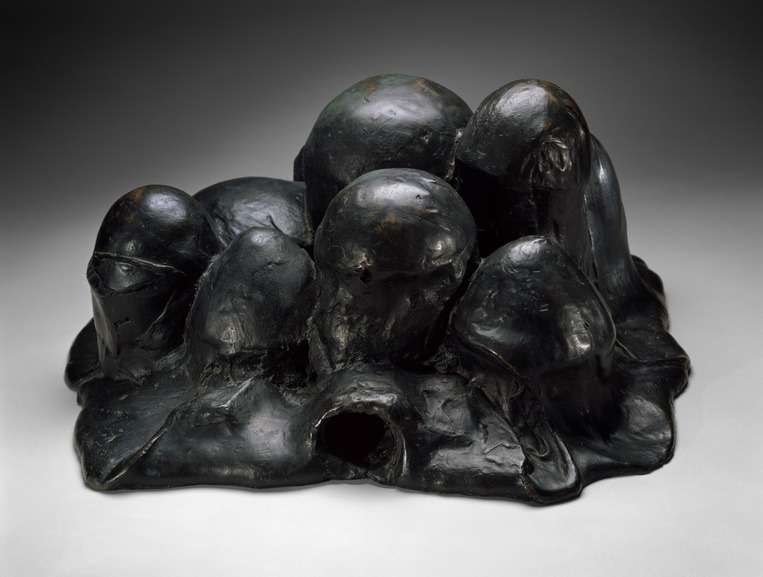 The Exhibition
The most dominant are the works of Louise Bourgeois. Three of her Portrait Cells (stand-alone spatial installations from the Cell series) exploring, in general, the themes of abandonment, loss, fear, and memory open the exhibition. On display are also two of Bourgeois' signature spiders (the expressive sculptures devoted to the artist's mother and the family craft of weaving). Ursula Hauser met Bourgeois for the first time in the 1990s, the mutual sympathy grew and they became lasting friends until the artist's death in 2010.
Maria Lassing, an Austrian artist best known for her self-portraits and her theory of body awareness, was another favorite artist of Hauser who frequently visited her studio. The works made by the artists throughout her entire career are present in the collection.
Alongside Bourgeois's sculptures and Lassing's paintings, on display are the surrealist works of by Alina Szapocnikow (known for distorted body parts imagery), Meret Oppenheim (one of the rarely accepted female Surrealists best known for objects that subvert our understanding of femininity), and Heidi Bucher (known for cloth based spatial interventions) on view.
The realist paintings of Sylvia Sleigh take a significant place within the exhibition since Ursula Hauser cherished a lasting friendship with the artist. After Sleigh passed away, the collector even bought her house and made it in a mausoleum.
Textile-based works occupy the final room in the exhibition; the works of Sheila Hicks and Sonia Gomes explore different hand-woven techniques and underline the significance of waving as a traditional women craft, while works by Carol Rama and Eva Hesse test the possibilities of mixed media.
The exhibition ends with the sculpture Legs by Louise Bourgeois from 1986, which was the first work Ursula Hauser acquired for her collection; she noticed it in 1993 at the Venice Biennale and became dazzled by this peculiar sculpture which features two elongated limbs, suspended in space and time.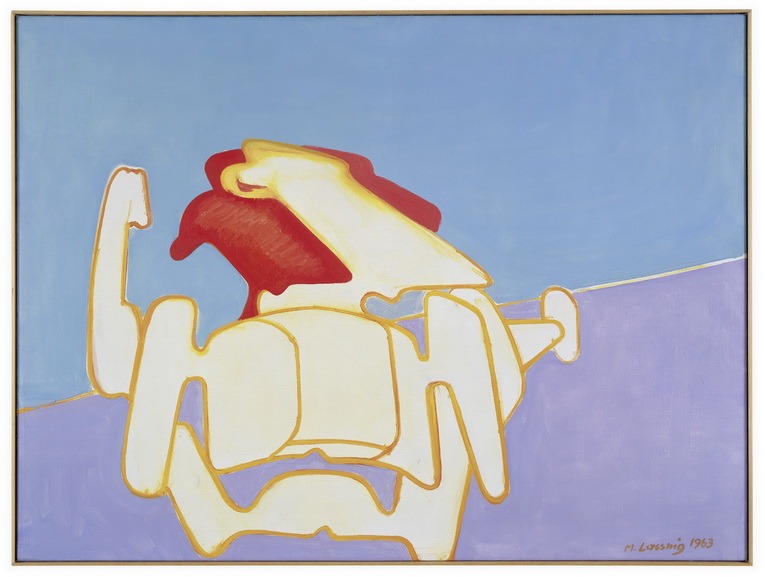 Unconscious Landscape at Hauser & Wirth Somerset
Although the majority of artworks were made during the formative years of women emancipation primarily marked by the Second Wave of Feminism, and are to be considered as socially and politically charged. Laura Bechter the curator of the Ursula Hauser Collection explains:
The exhibition was never intended to have a political agenda. Works by Louise Bourgeois, Maria Lassnig and other artists in the exhibition explore themes of partnership, tension, motherhood, loss, vulnerability, and role of women within society, the art scene and art market, so in that sense, there is a strong feminist theme running through. The title refers to one specific work in the exhibition and describes nicely the way Ursula Hauser's Collection has been built up, which is very emotional rather than conceptual.
The exhibition will be accompanied by a new publication titled Inner mirror: Conversations with Ursula Hauser, Art Collector aimed to reveal different aspects of Hauser's collecting activity through a series of interviews led by the curator and Michaela Unterdörfer.
This impressive collection is aimed to be presented in an educational context in the future, and will hopefully enforce further explorations of women's production through exhibition series and publications.
Unconscious Landscape. Works from the Ursula Hauser Collection will be on display at Hauser & Wirth Somerset in Bruton, England until 8 September 2019.
Featured images: Ursula Hauser in her New York home, 2018. Left: Eva Hesse, H + H, 1965 © The Estate of Eva Hesse. Courtesy Hauser & Wirth / Right: Phyllida Barlow, untitled: smoothcoil, 2012 © Phyllida Barlow. Courtesy Hauser & Wirth. Photo: Axel Dupeux; Installation Views Unconscious Landscape. Works from the Ursula Hauser Collection, 2019, Hauser & Wirth Somerset. Photo: Ken Adlard