What Have US Presidential Candidates Been Doing During Art Basel Miami Beach ?
One of the biggest art fairs in the world Art Basel in Miami Beach took place between December 3rd and 6th, 2015. Gallery's were there to promote their artists, artists were there to showcase their work, collectors were there to buy artworks and politicians… well they were there as well. Three candidates for the upcoming presidential elections were in proximity of the Art Basel Miami Beach doing what they mostly do these days – asking for money.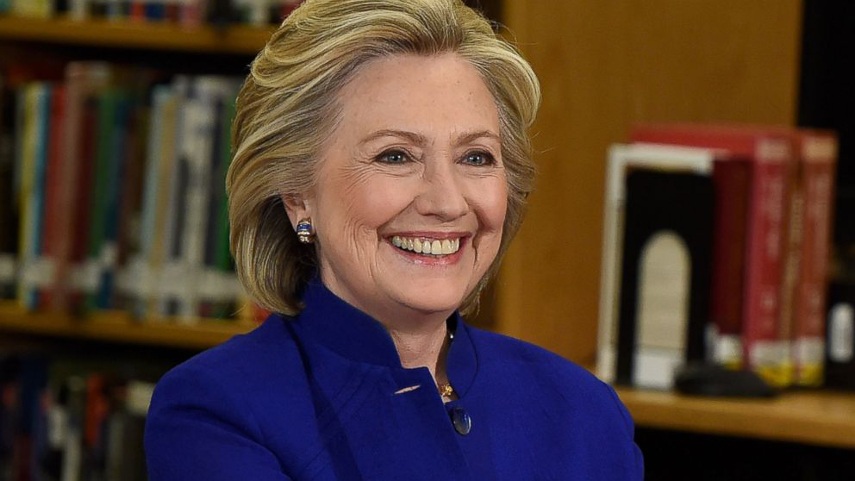 Pop Art Campaign by Jeb Bush
Art Basel Miami Beach is known for atracting wealthy people from all over the globe. And where there's money there's also shampaine, poolside parties and fundraing events. In a hope of getting a part of the Art Miami Basel audience's money, three presidential candidates have organised fundraisers simultaneously with this popular art fair. The republican candidate Jeb Bush was the most artistic of the pack and organised an art themed reception entitled Pop Art, Politics & Jeb,. The event was hosted by the American artist Romero Britto, who also happens to be a friend of the presidential candidate and a member of his election campaign team. Especially for this event, the celebrated artist created a much talked about portrait of Jeb Bush accompanied with the American flag-inspred background.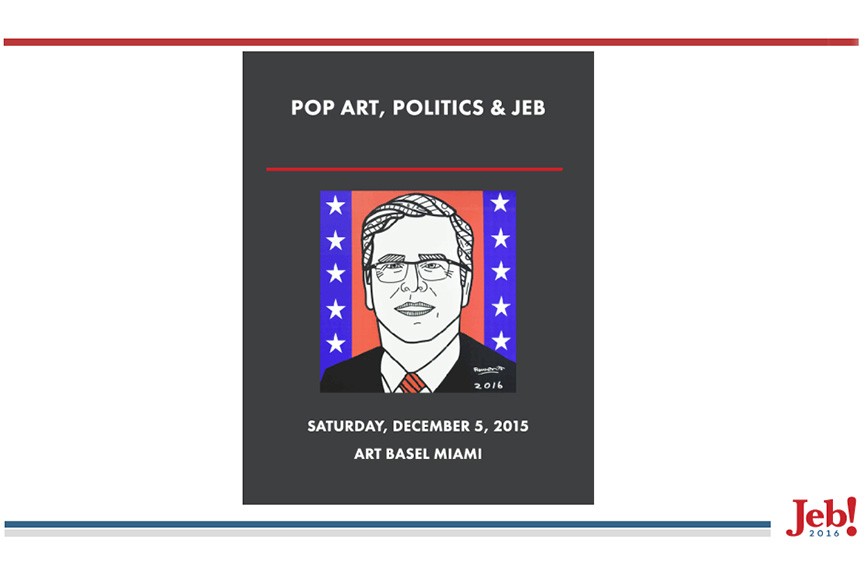 Democratic Candidates Looking for Money
But republican candidates aren't the only one after the art fair visitors' wealth. Democrats Martin O'Malley and Hillary Clinton also organized events conjointly with the fair. One day before the opening of Art Basel Miami Beach, democrat Hillary Clinton was raising money in Pinecrest and Miami Beach in two separate events. The reception in Miami Beach was held in the home of the Williams McCall Gallery owners, Gail Williams and Dawn McCall. Another democrat, Martin O'Malley organized vigorous, live music receptions for the donors, at the beaches of Miami only a mile away from the fair.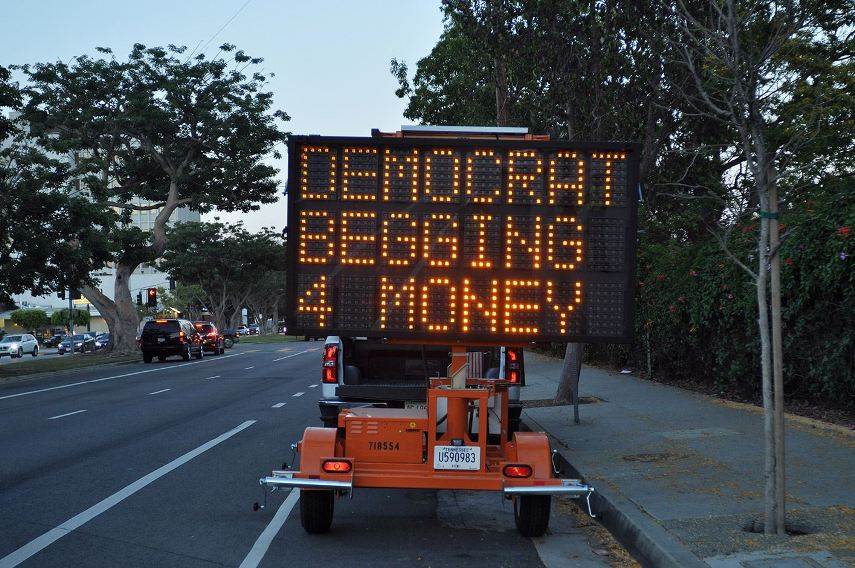 Art Fair as a Fundraising Opportunity
Through the years, Art Basel Miami Beach art fair has seen a lot of unusual things happen. This year, for instance, a woman was stabbed at the event. But this is the first time that presidential candidates used the event for raising campaign funds. It makes perfect sense, though. Art Basel Miami Beach is one of the biggest art fairs in the world and is known for attracting some big spenders. If they have millions to spend on art, why not spend a few on elections? Following this logic, it truly seems that the politician found a perfect place where a lot of potential donors abide, and where they can fill their election budgets with quite a sum. Who knows … if their plan works maybe the hosts of the fair can award them with the booth of their own, so they can compete for the audience's money in a more obvious, direct manner. But if the visitors of the Art Basel Miami Beach do what they came to do – buy art not election badges, then I guess we'll have the politicians-free art fairs in the future. Fingers crossed.
Featured image : Art Basel Miami Beach 2015 ; Images for illustrative purposes only
Follow These Galleries
Crans-Montana, Switzerland

Metz, France