Usher's Unusual Charger
Even those who don't consider themselves art enthusiasts couldn't skip the news coming from the nearly finished Art Basel Miami Beach. Miami was, for a week, a must stop for everyone – gallerists, artists, curators, art lovers and many celebrities.  Kim Kardashian, Miley Cyrus, Diddy, 2 Chainz (whose collection we wrote about here), Drake and many more stopped by the year's biggest art fair – some for the good art, some for not so good art, and others who came only to be photographed. However, the biggest spotlight was on one particular star whose behavior caught the attention of most media and no, it's not Miley Cyrus. American rnb star Usher made headlines the first day of the fair by participating in the Vector Gallery's installation (founders of the gallery call themselves "The Official Art Gallery of SATAN"). But, what actually happened?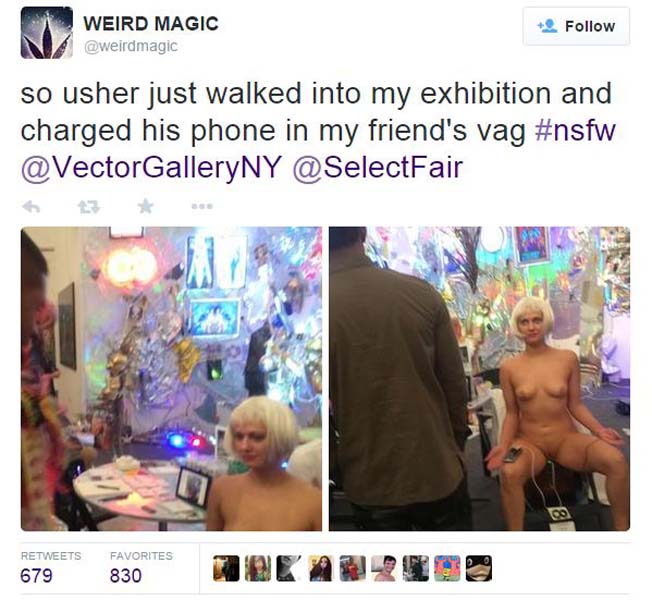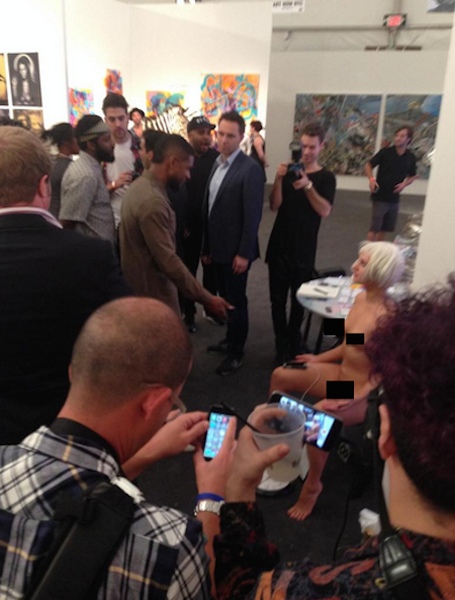 Shock Value?
On December 4th, Usher walked into Select Fair's Vector Gallery booth and noticed the installation on view entitled "Body As Commodity". The installation questions the viewers to consider "whether using a doll for sexual pleasure commodifies sex more or less immorally than using a real body for amenities that can be monetarily quantified such as energy; the charging of a mobile phone". In non-artspeak, it invites visitors of the booth to charge their cellphones in the vagina of model Lena Marquise, who was sitting completely naked in front of the viewers. Luckily for the small and young gallery promoting conceptual art, their idea caught the attention of the American star who decided to engage in the performance. Allegedly, Usher paid the bargain price of $20 and placed his phone into the battery pack, nestled inside Marquis' person for full 10 minutes.
Art or Not?
The installation itself however, whether you consider it art or not, deals with several contemporary topics – problems with objectification of women for entertainment, even if it's in the supposedly progressive world of art, as well as the always current issue of perceiving women nudity as something scandalous and vulgar even in the world of celebrity. Whatever your impressions are on this Art Basel episode, it's for sure more art related than the other trending Basel stories, which include Leonardo DiCaprio taking 20 women home from a nightclub and other non-art related stories. Perhaps the biggest impression concerning this event is the fact that for a long time now art happenings are beginning to focus on almost everything but art. Is it because of the media interest, or there's just no more quality art? Let's wait until the next art fair and find out.
If you want to know more about all the accompanying events from Art Basel, sign up for My Widewalls today!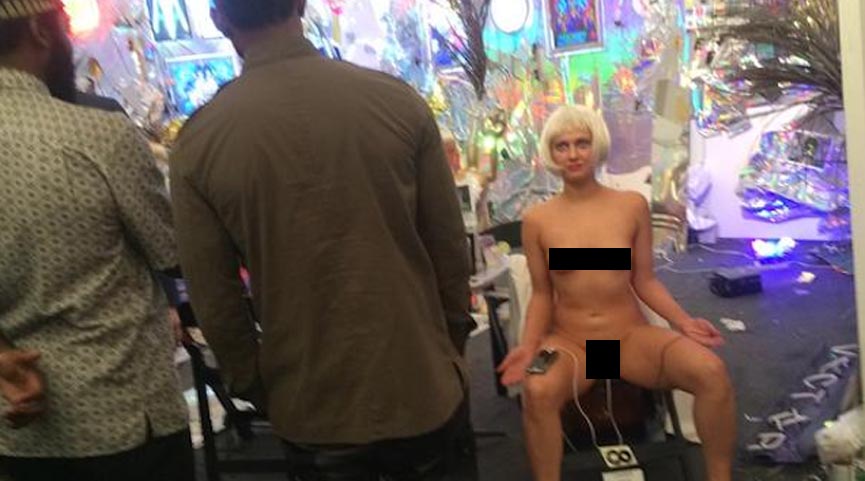 [mc4wp_form]