Uwe Henneken Explores the Shamanism and Spiritual Nature of Dreams at Rodolphe Janssen
With a pictorial language drawn from childhood and mythical images unconsciously fixed in a collective memory, German artist Uwe Henneken creates paintings that explore cultural anthropology, Christianity, mythology, primitivism and art history exploiting contradictions and generating new truths. Uwe Henneken exhibition at Rodolphe Janssen explores the subject of shamanism and its surrounding objects. Entitled We Traveled So Far, the exhibition features works that deal with the world of shamans and their spirits, the spiritual and the holy space, and the life of the dream body and dream world, themes that Henneken has held off from his identity as an artist fearing he might be misunderstood.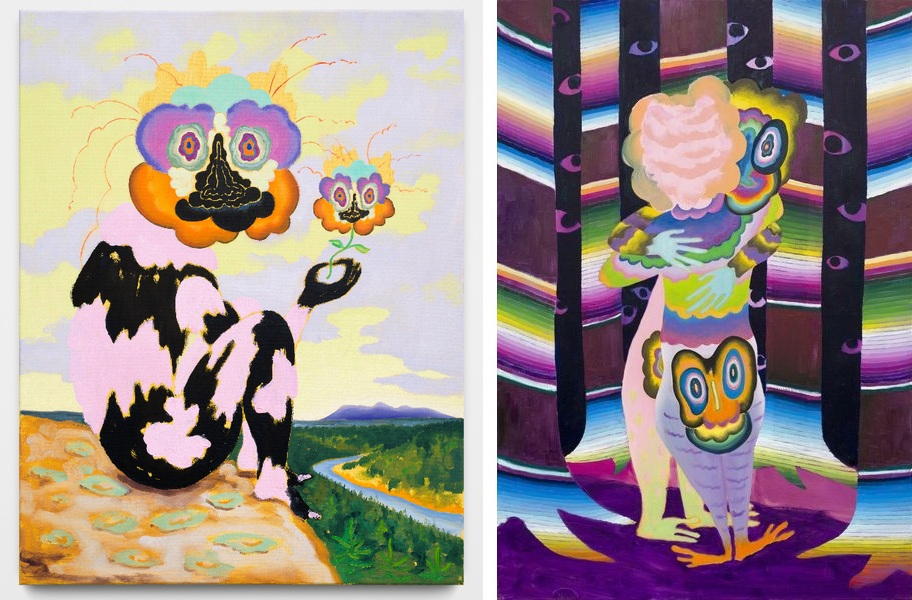 A Shaman As a Prototype Of an Artist
Rooted in and out of a life-long formalistic examination of the subject of shamanism, Henneken's paintings reflect his inner longing for a connection with it, now first realizing and expressing its full significance, meaning and reality. With the idea of a shaman as a cultural-historical prototype of an artist, the contemporary artist instantly transports this magic today through this connection to his professional ancestor. The new awareness of this connection the artist ascribes to his experience with the Rosseta Stone. Providing him with a certain clarity and serving as a stimulus for further thoughts, it triggered a process where this accumulated blockage has started to dissolve. These paintings are just a beginning of this transformation, yet Henneken is aware that the experience of a dream time could never be accurately articulated through the language, verbal or pictorial.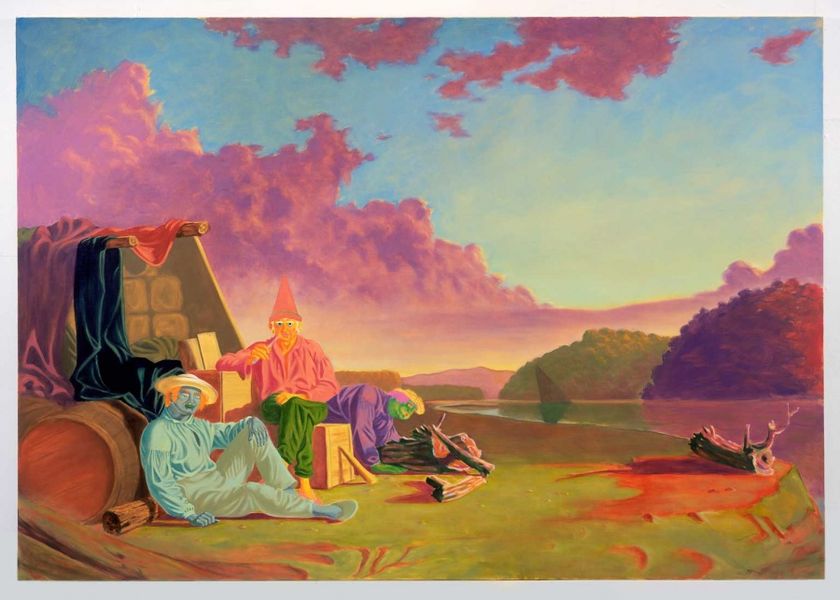 The Practice of Uwe Henneken
The paintings of Uwe Henneken have a characteristic twilight, with the exaggerated colours next to darker, moody tones. A certain ironic disposition bringing together a melancholic feeling and the grotesque provides his body of work with an unexpected heroism. Bending different genres in his work, he often makes various references to romanticism, symbolism and allusions to primitive forms. These motifs with allegorical connotations are incorporated into the realm of the unearthly with the use of vibrant, unnatural colours and weird almost comical intruders. These mythical or primitive subjects and the touch of the spiritual make Henneken's paintings difficult to categorize.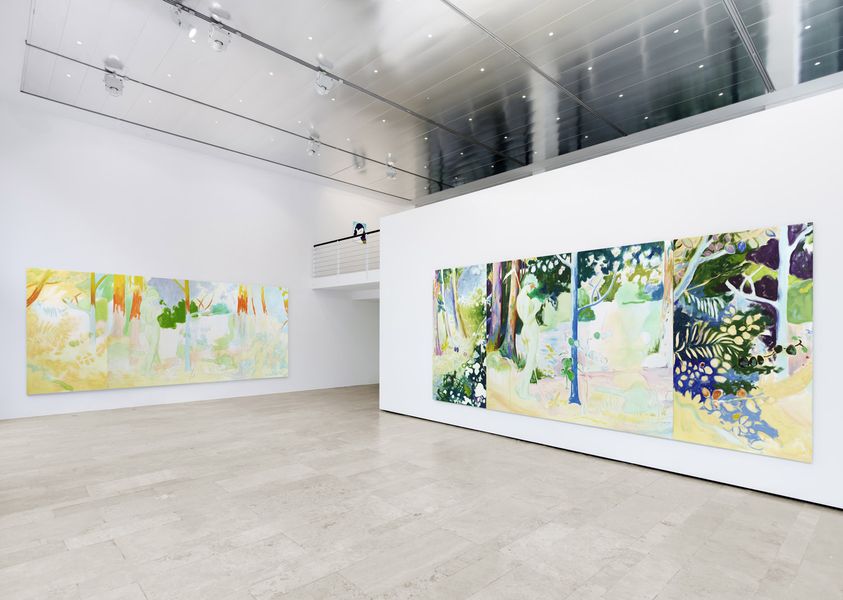 Uwe Henneken Exhibition at Rodolphe Janssen
The work of Uwe Henneken has been the subject of numerous solo and group exhibitions in Germany and all around the world. The exhibition We Traveled So Far will be on show at Rodolphe Janssen in Brussels from May 26th till June 16th, 2016.
Editors' Tip: Uwe Henneken: Imperium Schlemihlium by Suzanne Hudson, Xander Karskens and Uwe Henneken
Uwe Henneken is certainly an artist whose work is very difficult to categorize. Referring to various painting genres, but twisting it into his unique pictorial language, his paintings are of unearthly quality. His search for the spiritual, mythical, primitive and dreamlike is being translated into paintings that have a certain characteristic twilight. In this cloth-bound volume, the German-born artist represented in New York by Andrew Kreps Gallery, reflects upon the human condition, the search for meaning and the fear of the unknown in paintings that are garish, moody, ironic, melancholic, grotesque and audacious.
Featured image: Uwe Henneken – Untitled, 2016 (detail). All images courtesy of the artist and Rodolphe Janssen.