Valerie Snobeck Exhibition Reservoirs Presented by Simon Lee Gallery in Asia
One of the most beautiful things about artists is that they can find beauty in anything. Their talent often consists in this very fact – they are able to see beyond the surface, to capture the other side of our world, consume it with through a series of impressions, and then transmit it to the rest of us through their artworks. It makes me think of the movie American Beauty and that famous flying bag scene – seeing things that were right before our eyes, but we just failed to see them. And so, we've got New York-based artist Valerie Snobeck, whose fascination is with objects as banal and strange as reservoirs, and now this series of new works will be presented at her first solo exhibition in Hong Kong, at Simon Lee Gallery.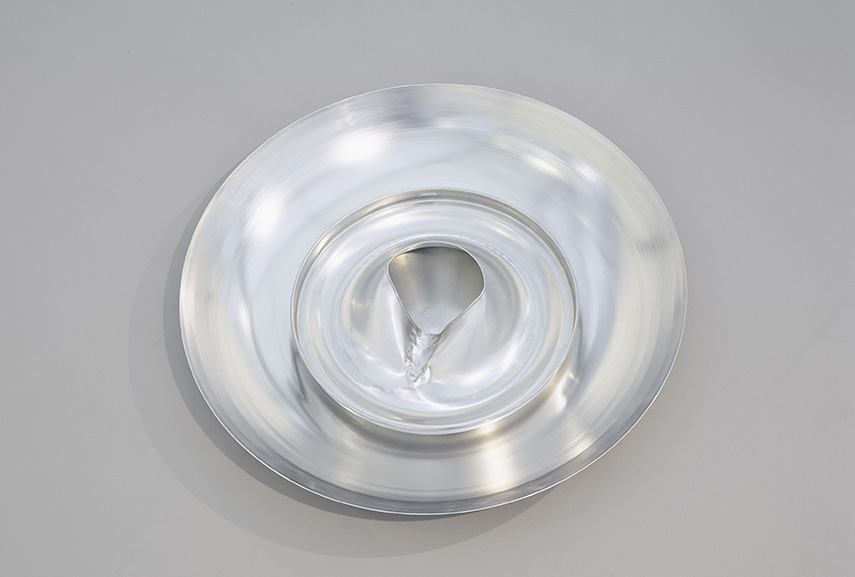 Reservoirs
Through her Reservoirs exhibition, Valerie Snobeck tells a sort of a personal, yet universal story behind these curious forms. She explains that they are used plastic reservoirs, which house the traces of time on their surface through wiper fluid stains and engine burns. Their appearance testifies to their purpose, as they're covered with dust, grease, patterned with the traces of speed while tucked into "the voids of the machine's most essential components". Each of these reservoirs is created to fulfil the exact type of shape and volume, and for Valerie Snobeck, as such they're like mold-formed blown glass, Their fluids encounter the atmosphere and travel through it until they end up at their unknown final destination, never to return to their origins. Resembling organs, glaciers, ocean creatures and clouds with lighting bolts, the reservoirs become the impossible hybrid of the industrial and the organic.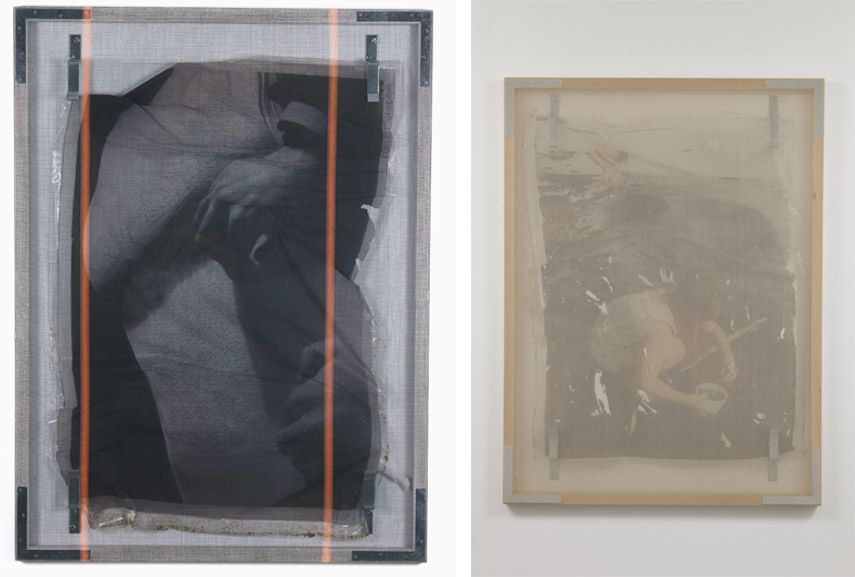 Part Sculpture, Part Detritus
In an age of frequent protests against the burning of the fossil fuels, Valerie Snobeck reflects on the fact that glass, because of its physical endurance in the process, is often used as an isolating container, which then also acts as a vessel of time. The artist's dedication to such topics, like entropy, loss, displacement and accumulation, comes as no surprise, as she often tackles them through her practice. Her art speaks of the natural and the synthetic, the concrete and the metaphoric, the history of many found objects through artworks that are part sculpture, part process, part culture, part undoing and part detritus. Valerie Snobeck is a curious creative, working with materials like plastic, tar, burlap, denim, Depression era glassware, 21st century inkjet printing and many more. She is aware of her environment and the issues it is facing, and it is these struggles she seems to be trying to address, through a particular kind of sensibility and care.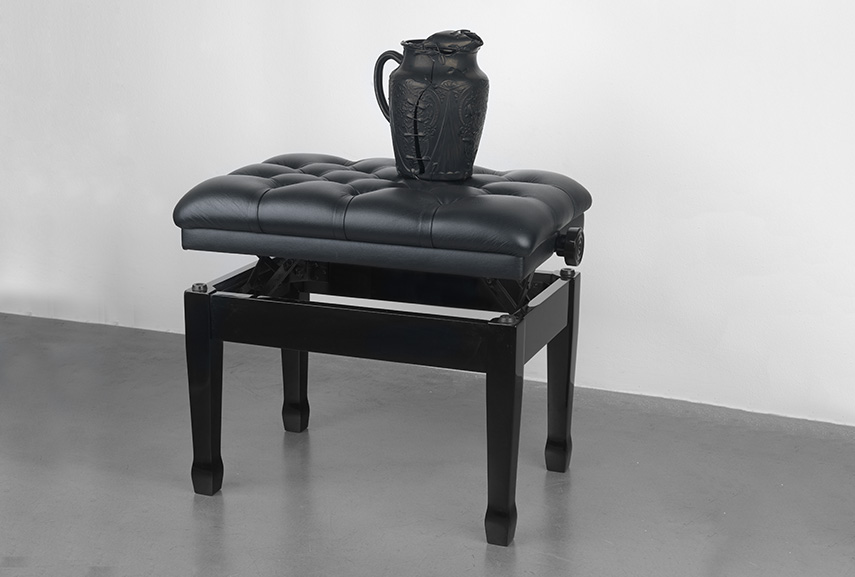 Valerie Snobeck Exhibition at Simon Lee Gallery
For Valerie Snobeck, life seems to be poetry, with even its smallest elements contributing to its remarkable history and development. After this show, anyone will hardly look at reservoirs the same way again. Reservoirs, an exhibition of works by Valerie Snobeck, will be on view at Simon Lee Gallery in Hong Kong from January 13th through February 11th 2016. The media preview is set for January 12th from 6pm to 6.30 pm.
Featured images in slider: Valerie Snobeck – Reservoirs With Stains, Dust and Burns (Filled and Folded); Installation view, Le monde, le continent, la France, etc…, etc…, la rue de bizerte, moi, Simon Lee Gallery, London, 2014. All images copyright the artist, courtesy Simon Lee Gallery.