Velvet and Zoer
On March 8, the Openspace gallery in Paris will present the work of longtime friends and collaborators Velvet and Zoer. This is their first solo exhibition at Openspace gallery in Paris and will run until March 29. Velvet and Zoer first met while training to be designers. In love with the object and graffiti, they founded the CSX crew (Unemployed without experience). Creative complicity overtook rivalry, and each saw the other as presenting an opportunity to evolve. Sometimes working with two hands, sometimes four, their dialogue helped them to develop an inimitable style within themselves.

Wall and Space
As street art collaborators, the two artists combine their distinctive styles to perfection on a giving wall. Their murals usually incorporate small pieces of urban life such as machinery and architecture combined with letters. However, lately we can see that imagery becomes more and more illustrative and dominant comparing to letters. The letters seem to play only a role of message carrier within everything that surrounds them. In visual terms, their work is no longer letter based but illustration based. In the new phase of artistic development, Velvet and Zoer are focused on a dialogue with the wall and space. It is no longer important to impress the viewer. This results in a unique universes composed of various elements in a harmonious blend.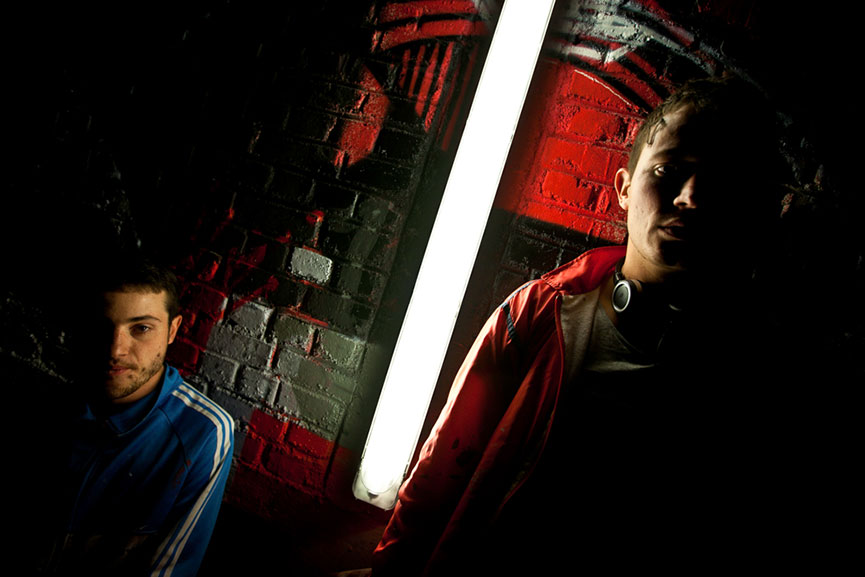 Tribute to a Collaboration
It was a matter of time till these talented artists would move from walls onto canvases. At their exhibitions in Paris, Zone Autonome and Perpetuum Mobile, they compare and contrast their respective viewpoints and manners of working, as a kind of tribute to a collaboration which is only just beginning to take shape.
About Openspace
Situated within the triangle Nation – Alexandre Dumas – Rue des Boulets, the OPENSPACE is a place of urban contemporary art in Paris. In a nice friendly environment, the objective of the site is to highlight the diversity of urban contemporary art scene and to stimulate and promote its creations.