Vermibus at Fashion Week New York - Unveiling Beauty Project Begins !
Earlier this week, we had the honor to share the interview with Vermibus and announce his new Unveiling Beauty project which will take place in several cities in the following weeks. The first stop for Vermibus and his Unveiling Beauty project is New York, where he just uncovered the first artwork in the series and marked the opening of the annual NY Fashion Week, the first event in the circuit. You already had the opportunity to see Vermibus working in his studio and now we have a wonderful chance to see the final product on the streets of NYC.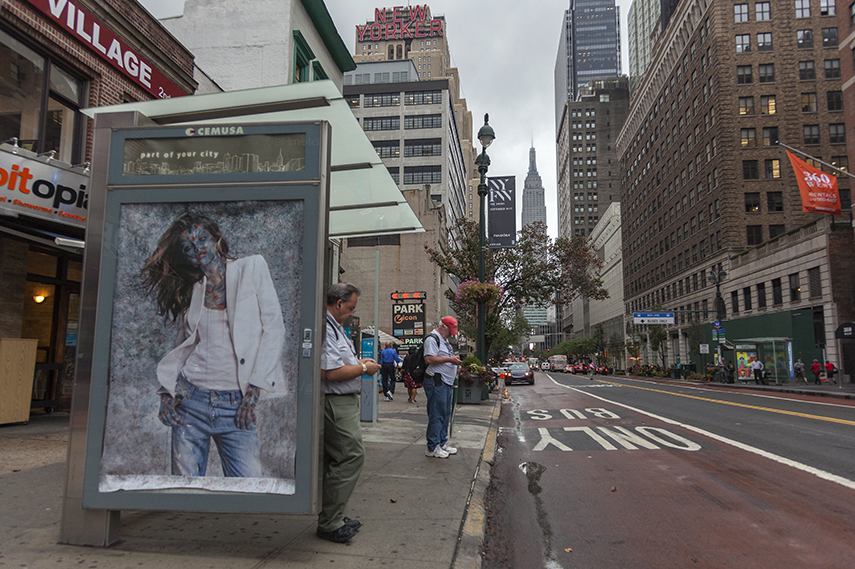 Vermibus at New York Fashion Week
New York is only the first stop in the Unveiling Beauty project which will follow the most influential Fashion Week events until October. The fashion industry has always been the main target for the Berlin-based artist. Moving beyond the world of advertisements, his most ambitious project is ready to engage in a dialogue with fashion industry's central point of reference. Fashion Weeks are the most exclusive events in the field and the very core where the oppressive image of beauty is being created. Therefore, Vermibus decided to "celebrate" the progress of these events in a series of public interventions which will bring the opposite notion of beauty, rarely seen in fashion magazines and on the catwalks.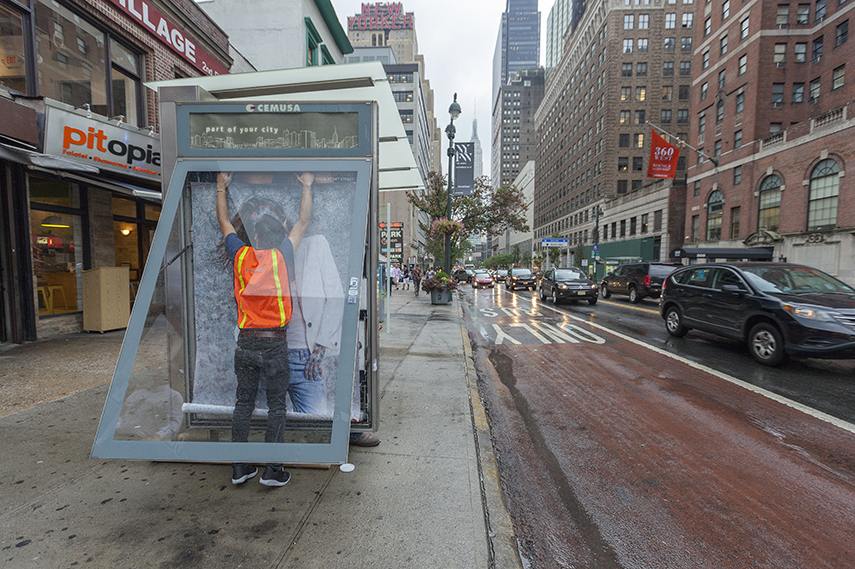 Unveiling Beauty Project
Just as the name of the project suggests, Unveiling Beauty reveals the hidden aspects of physical looks once the layers of make-up and artificial enhancements are stripped away from the models. Using his signature technique of solvent and brushes, Vermibus transforms the appearance of models represented on the posters, bringing the individualized aspects of bodily beauty into those figures who were previously unified, according to the conventions of beauty imposed by the fashion industry. Within the framework of major Fashion Weeks, Vermibus will reintroduce the poster advertisements into public spaces commentating on the brand advertisements and the ideology of consumerism concealed behind the idealized imagery of fashion photography.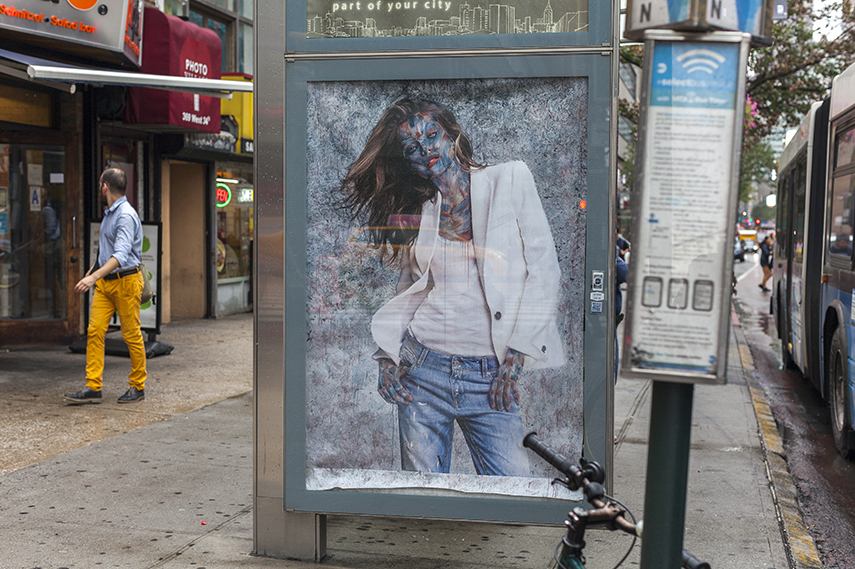 What's the Next Stop?
For now, Vermibus is in New York where the first in the series of Fashion Week events is taking place. After New York, he will travel to London, Milan and finally Paris. The project is expected to finish during the second week of October, 2015 when the final interventions will occur and we can take a complete look at Vermibus's latest achievement. Until then stay tuned for more specific reports from the spot and experience Fashion Week atmosphere from a critical point of view.
Sign up for My Widewalls for FREE and discover new art projects as soon as they begin!
Images courtesy of Vermibus and Open Walls Gallery