Vestige at Gallery 8
Vestige is a group exhibition in Gallery 8, which will gather five artists diverse both in terms of choice of the material they deal with, and in the way how those materials are implemented and used by the hand of an artist. Lisa Wright, Penny Byrne, Emma Vidal, Aaron Smith and Henry Hussey, have at least one thing in common: they are all facing us with the same disclosures of how art can reflect on history, politics and culture. Viewing those works, we can only follow that vestige.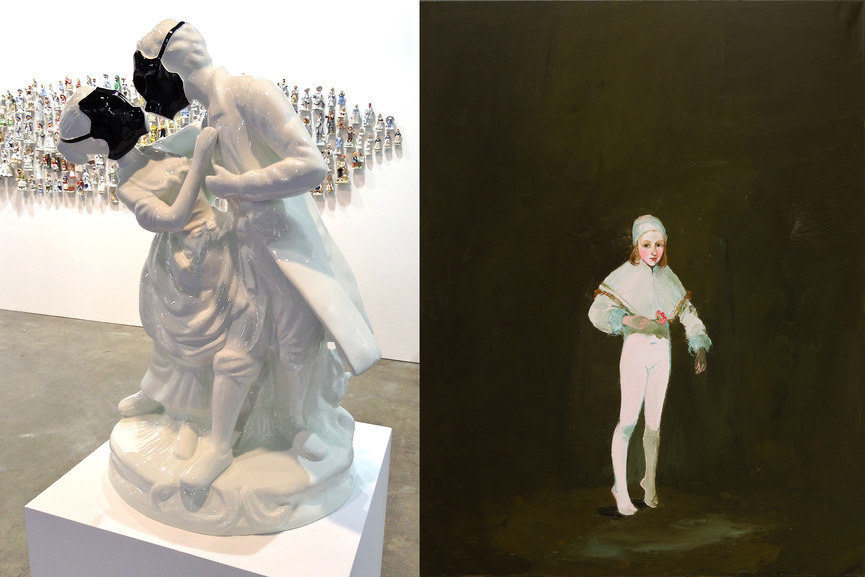 The Past and the (Problems of) Present
Figures on paintings of Lisa Wright are getting us back through the centuries, but still faithfully display that time in the spirit of present and contemporaneity. But the figures hovering between the past and the present is not the only thing that makes them look ghosty and levitating. They are also trapped somewhere in time with their age, with those infantile, rosy-cheeks faces wearing sophisticated adult clothing. It could be sensed that the specter of the tension between natural notions of jouissance and age, and their cultural articulations are haunting us in these works.
Similar time-game plays another artist, but in a different sense. Penny Byrne consistently uses ceramics for her works, as other materials such as paint, glass, and unexpectedly the parts of the mass produced toy figures of superheroes. All these combined with a traditional decorative art of porcelain figurines adds to relevancy of this artefact as critical statements on the reality as it is being presented to us through mainstream media. By making use of one of the approved materials used in representing spirit of the Romantic past times and an important historical persons, Byrne is confronting us with controversial reality of nowadays globalized society, from the Occupy Movement, as a symbol of constant need for social struggles on the one hand, to the on going Wars on Terror as just another witness of the failure of the projects of humanity, on the other.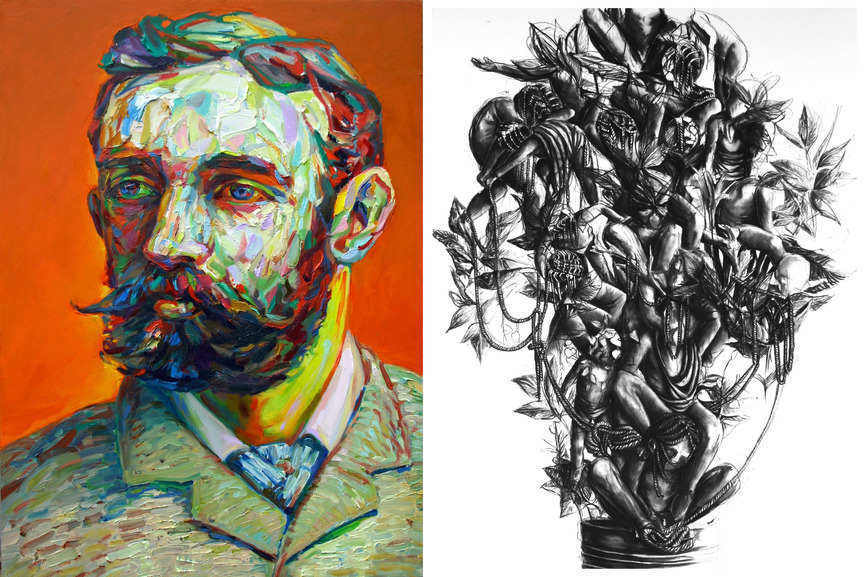 Mother Earth and the Digitization
Emma's works are about people, their emotions and anxieties in so called post-historical time. There are no disruptive social ideals, the cultural ban on utopian thinking about society is in place, which leaves us with conceptual vacuum, and a deficit of imagination. Combining her Catholic education and spiritual wisdom, Emma Vidal's art is reintroducing the ideas of religious symbolism, ritual and cult. She is mixing styles from different places and periods to introduce us with the future world of matriarchy of Mother Earth. Still her perspective is not an utopian one, it's rather have a chilling effect, and functions as a reminder on what we are gonna be left with if we give in, and continue recycling anachronic ideas.
Aaron Smith with his expressionists portraits inspired by Edwardian and Victorian era is reclaiming painted art against the any other form of representation be it photography or its digitized incarnation. Namely, there is a scientific credo that everything can be digitized in principle. In other words, there is a scientistic credo that we will be able to speak language of aesthetics by using language of binary code instead. Those paintings in their pseudo-historical layout are going against this ungrounded faith of reductive program, and stress how traditional procedure can still illuminate and seduce our understanding of reality when they are reapplied to the very same reality they supposed to be reduced to.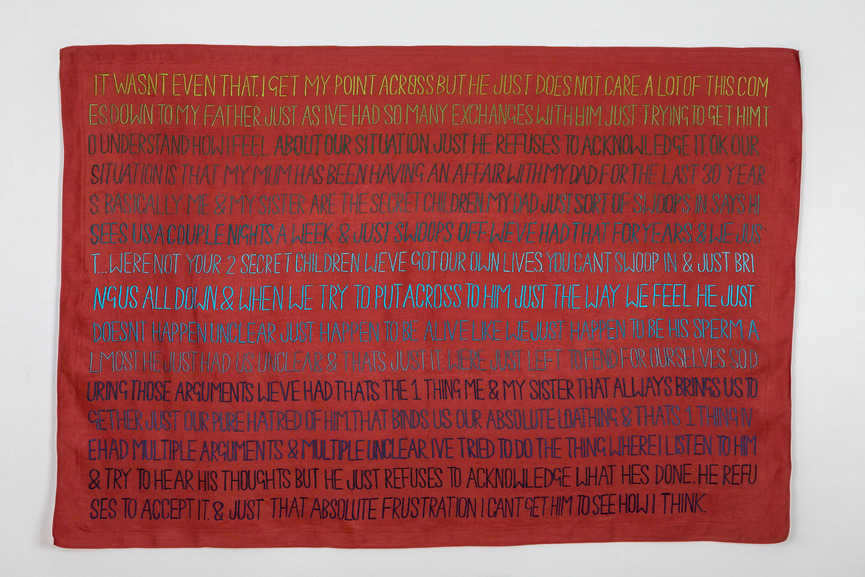 The Invocation of the Subliminal
Henry Hussey works with vintage, hand-dyed and printed fabrics, producing the rich and emotive textile pieces. From the distorted perspective he is revealing his own's life history: he creates exquisitely detailed works which are representing his own sensitivity. Iconography he uses is very complex, relying heavily on text, on fictional, quasi-tribalistic motives, and symbolism. Taken at the face value those works communicate as appealing pieces of craft and design, but subliminally they are pointing to nihilism of the present historical time, and triggers the sense of tremble, not physiologically, but metaphysically.
The Vestige exhibition will be held from the 9th February, up until the 21st February 2015 at Gallery 8, St James, London.
Sign up with the My Widewalls and stay in touch with the artists worldwide!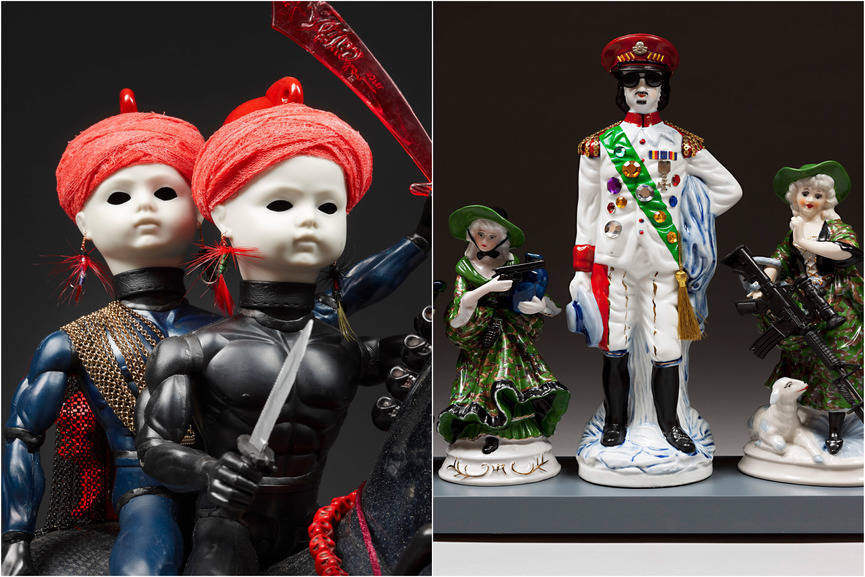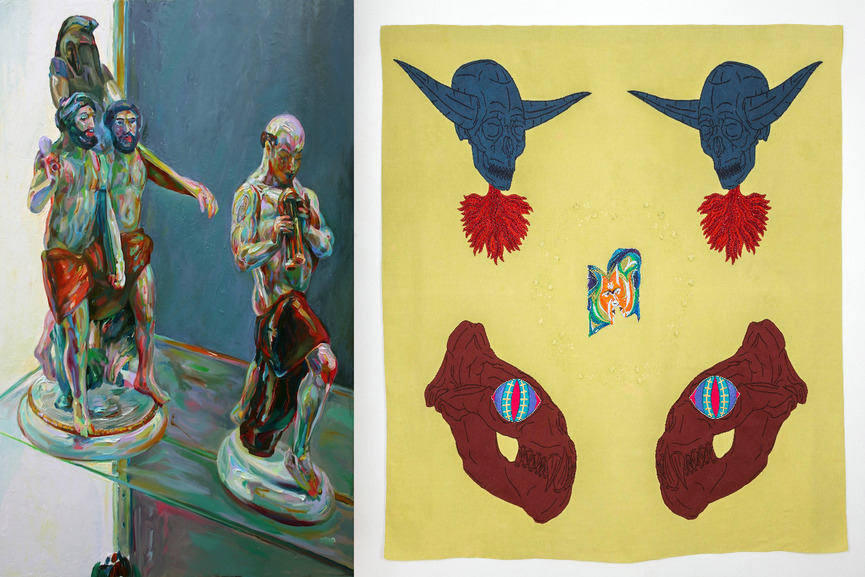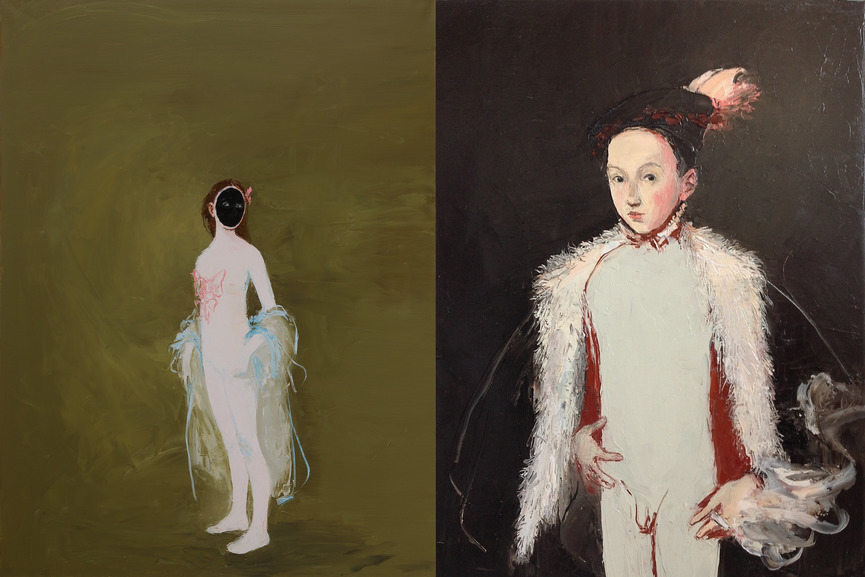 [mc4wp_form]