Chilean Fairytales at Merry Karnowsky
Merry Karnowsky is welcoming back the Chilean artists Victor Castillo to their Los Angeles gallery. After his initial exhibition 'Under Heavy Measures' Castillo now returns with 'Pure Pleasure'. The exhibition features 12 black and white monochromatic paintings as well as a large-scale mural installation. The works highlight Castillo's artistic craftsmanship and his exceptional comprehension for composition. To frame Castillo's exhibition Merry Karnowsky Gallery has invited two other Chilean artist that will be exhibiting their work at the vernissage at the side of Castillo. Mauricio Garrido's abstract collages and Claudia Peña's childhood imagery are the ideal company for Pure Pleasure. The exhibition will open Friday, February 1st and will run through the 22nd of that month. Check it out if you're in LA at the time.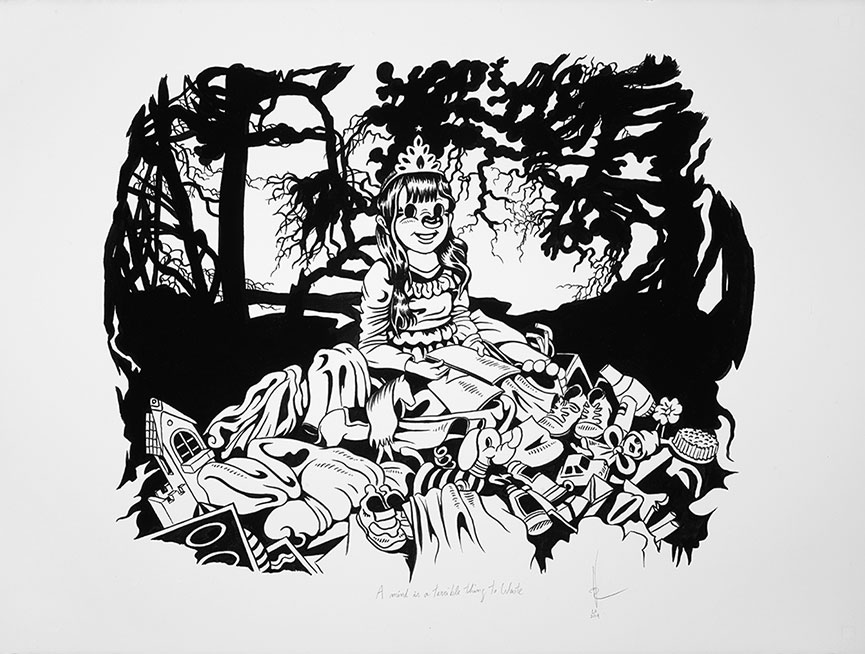 Pure Pleasure
Pure Pleasure is a pause, a departure from the vividly-colored acrylic paintings the artist has previously presented. What Victor Castillo proposes in paring down to the essence, to ink on paper, is refreshing and equally impactful. It's like championing a return to analog in an image-saturated digital world.
Victor Castillo
Since moving to Los Angeles in 2010, Chilean artist Victor Castillo has presented his work in solo exhibitions in Los Angeles, New York, Hamburg, and Tokyo, as well in group exhibitions in the United States, Chile, Denmark, Italy, England, Germany, France, and Switzerland. His work was featured at Les Enfantes Terribles at the Lyon Biennial, France and has been reproduced in numerous publications worldwide.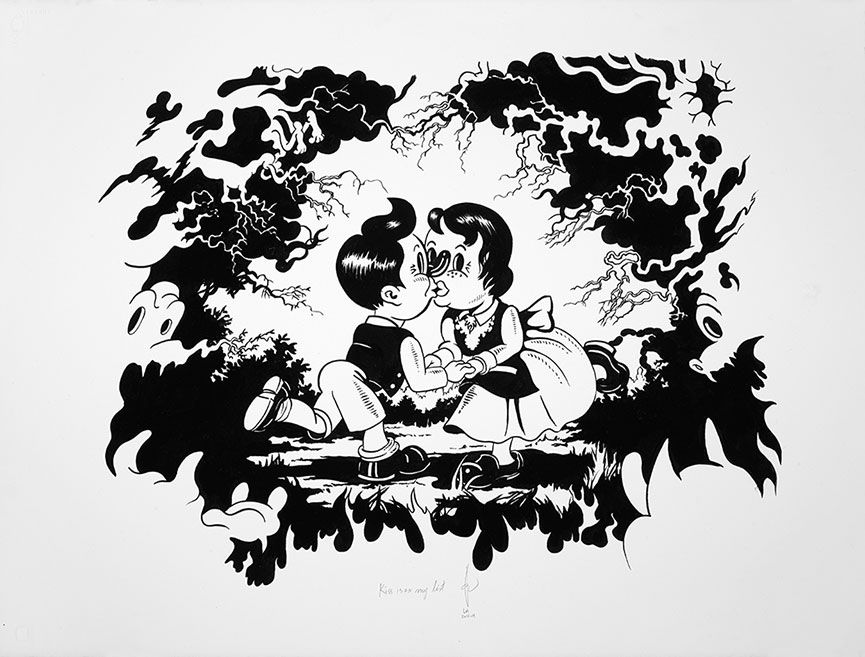 Mauricio Garrido
Born in Chile, in 1974. Studied art in 1995 and recently exhibited in CUT/LOG 2013 Fair in New York. Mauricio Garrido has been exhibited in Europe, Asia and Latin América with work is in several collections including the Museo Diego Rivera Anahuacalli in México, Collection CCU in art, Chile, and in private collections, such as singer Elton John. Often described as Neo-Baroque, Garrido's multi layered collages reference various media such as sculpture, collage, textiles and video art. His work alludes to the codes of representation throughout the history of art, and is particularly focused on the figure to depict allegory as a visual language.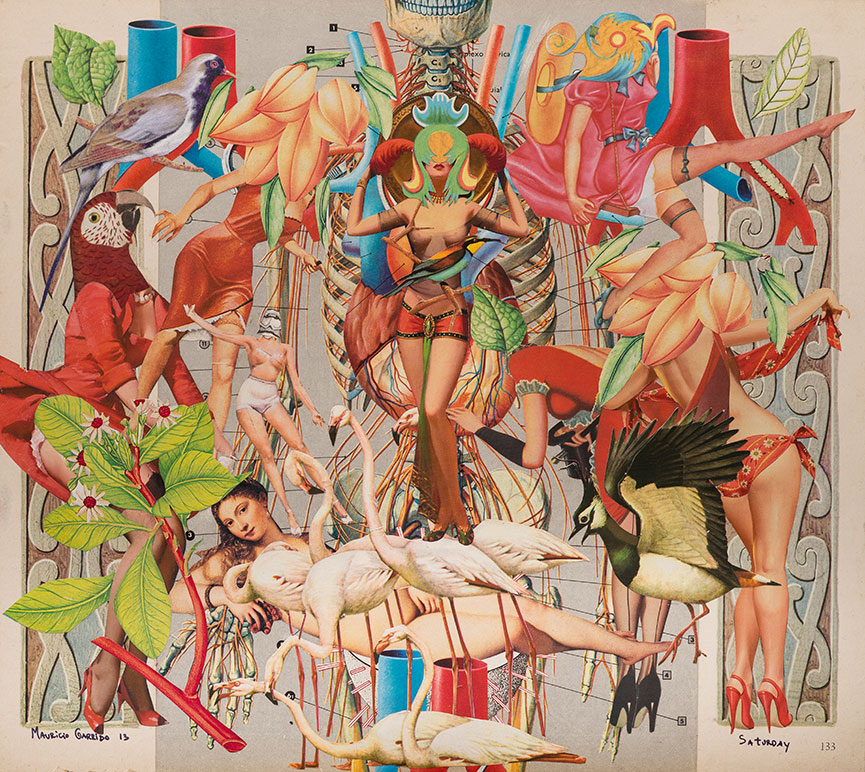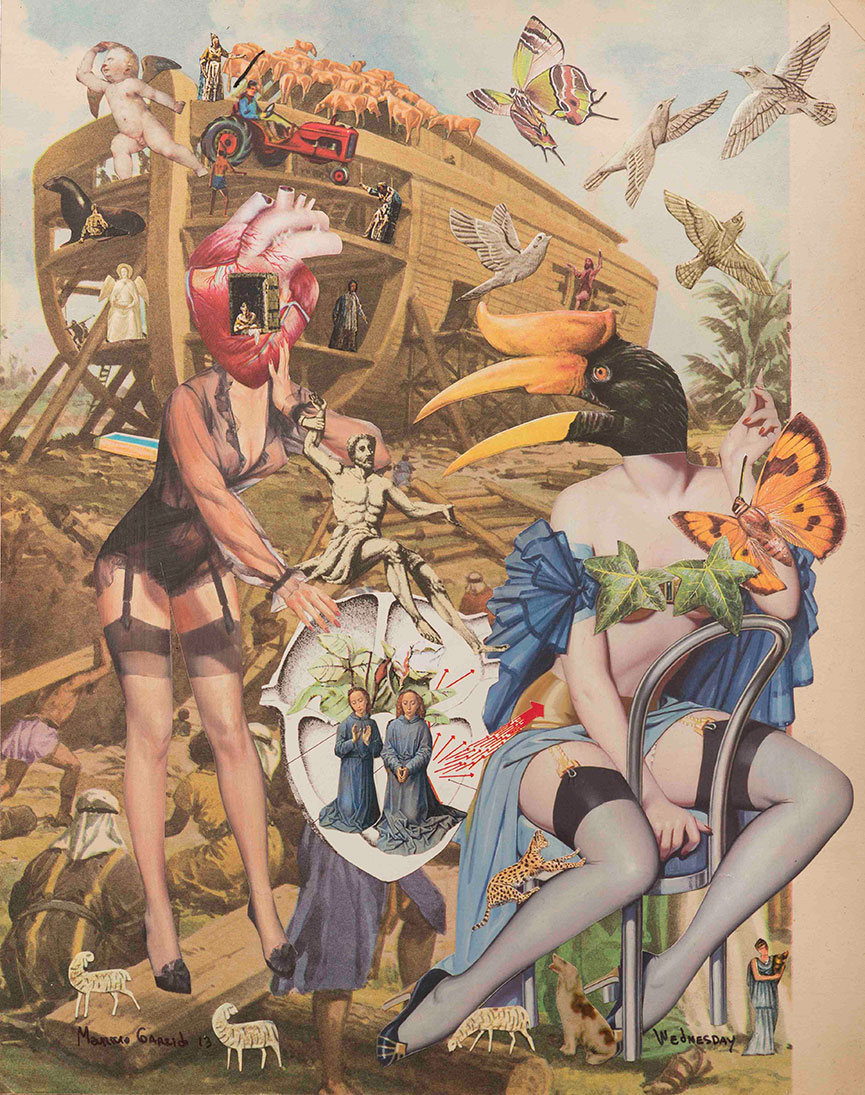 Claudia Peña
Claudia Peña was born in Chile in 1970. Studied art in Universidad de Chile, Fine Arts Faculty.  For two consecutive years she received awards from the foundation "Amigos del Arte", and has exhibited in Buenos Aires, Lima, as well as in her native Chile. Peña's paintings show a index of images whose fragmented composition are in opposition to a linear narrative, developing an iconographic dialogue on childhood, fetishes and intimate landscapes that have to be reconstructed by the viewer.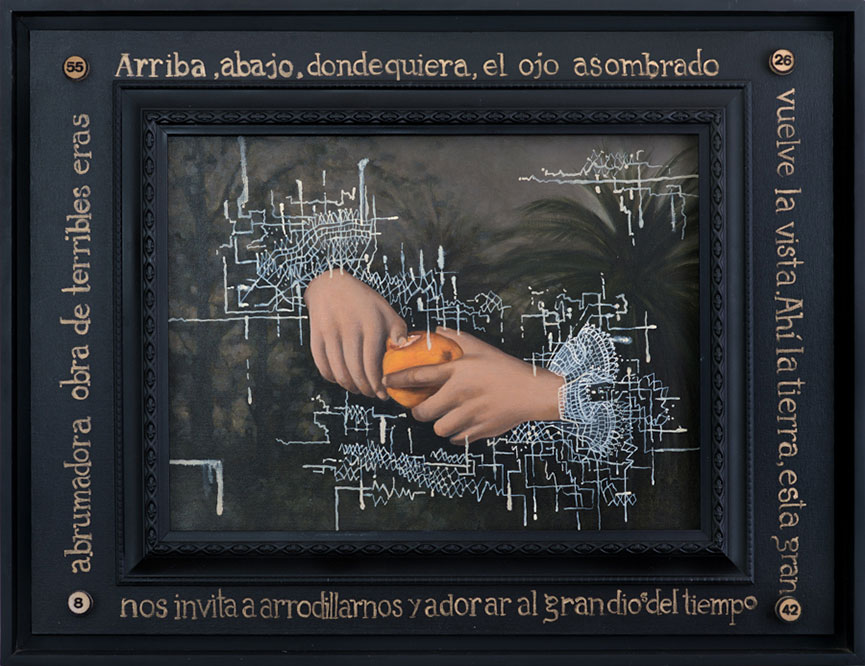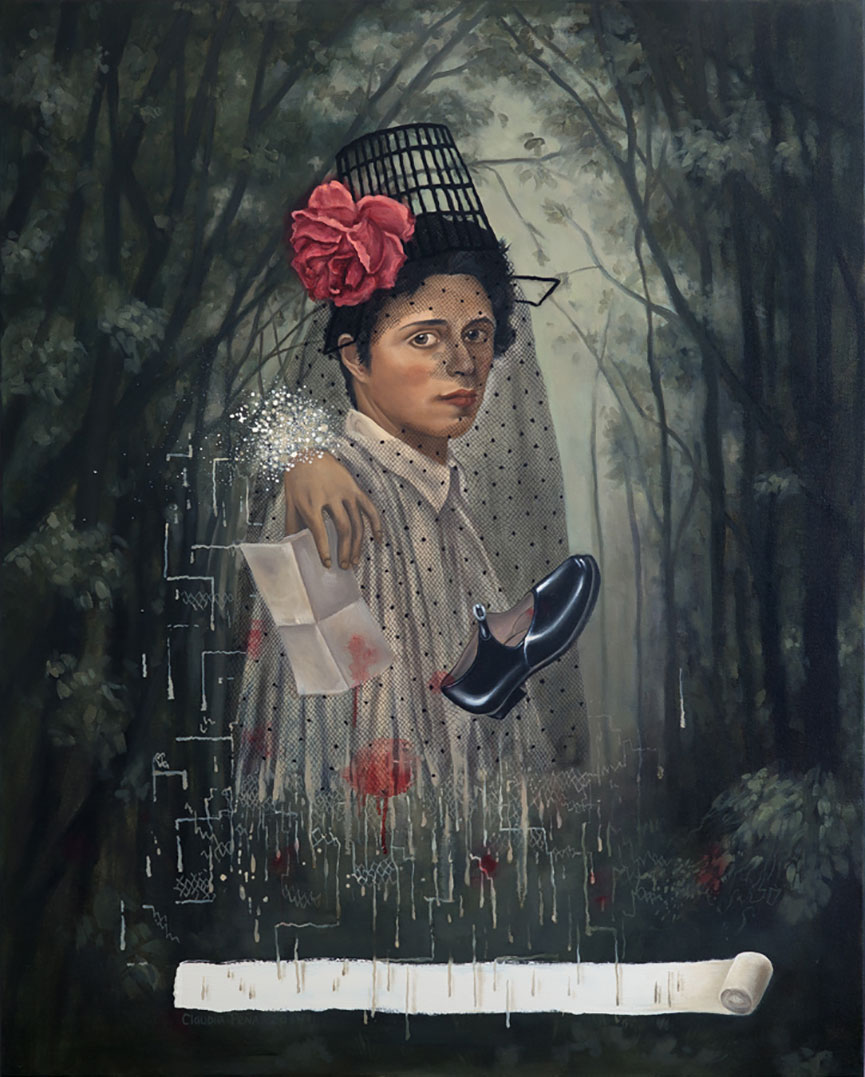 Follow These Galleries
Jersey City, United States