Victoria and Albert Museum Presents Botticelli Reimagined - The Survey of Influence Across the Ages
The extraordinary artistic vision of Alessandro di Mariano di Vanni Filipepi, much better known as Sandro Botticelli, was unfairly neglected for over three centuries before it was rediscovered in the 19th century. Ever since, the Italian painter has been considered one of the most important artists of today, whose 15th century imagery has set set the standards for the interpretations of classical beauty, and has found its way into all spheres of contemporary life. As such, it influenced and inspired a great number of artists and designers, who have responded to the artist's remarkable everlasting legacy, by reimagining Botticelli. More than 50 original works by Botticelli, alongside some 100 of those created by talents over the course of 500 years, will now be on view at London's Victoria and Albert Museum, in an exhibition that represents an incredible homage in every sense of the word.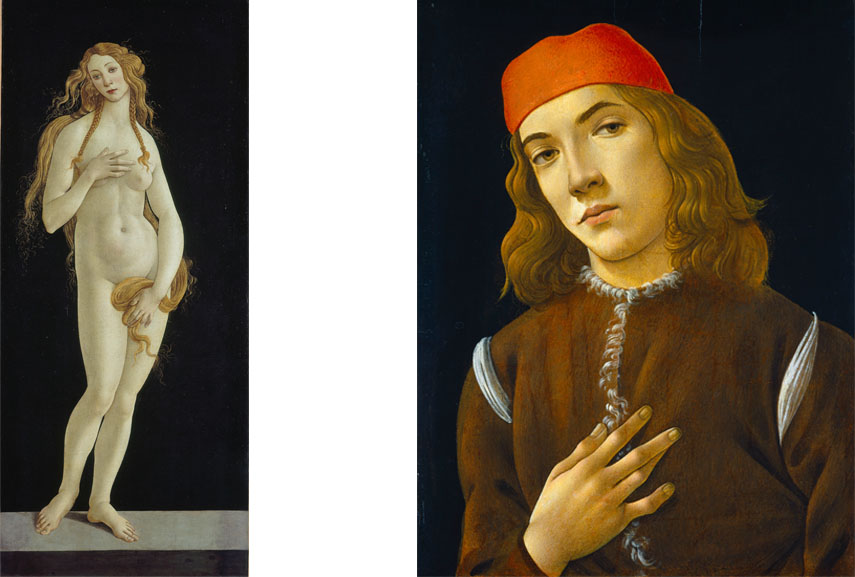 The Legacy and Influence of the Italian Renaissance Master
Botticelli Reimagined, the artist's largest exhibition in Britain since 1930, aims to demonstrate how his iconic imagery penetrated and permanently embedded the society's collective memory and its visual aspects. It shows Botticelli's art as a design phenomenon that has become an integral part of so many artworks since his death in 1510. Artists like Dante Gabriel Rossetti, Edward Burne-Jones, William Morris, René Magritte, Elsa Schiaparelli, Andy Warhol and Cindy Sherman will showcase their own reinterpretations of Botticelli's Renaissance, adding to it the reflection of the times it was created in, through works of painting, fashion, film, drawing, photography, tapestry, sculpture and print.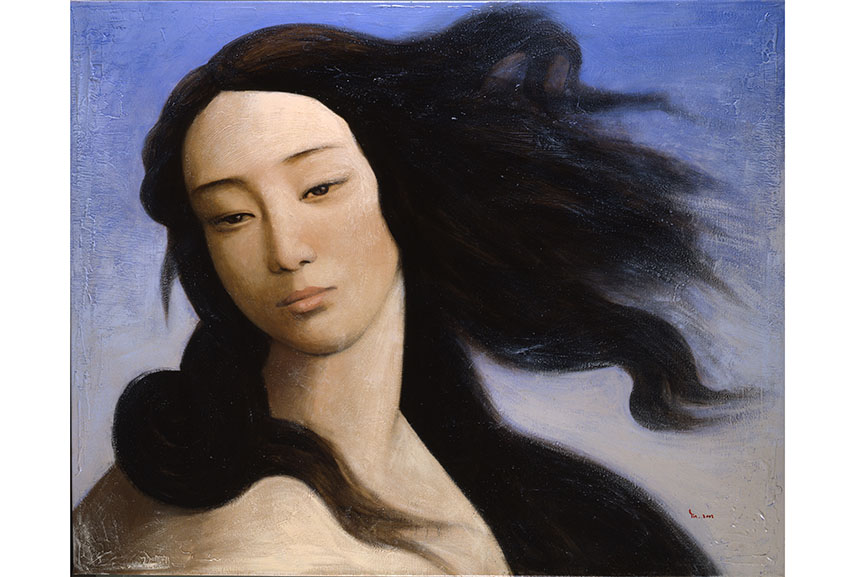 Global, Modern, Contemporary; Rediscovery; Botticelli in his own Time
The show at Victoria and Albert Museum will be divided into three major sections. Global, Modern, Contemporary is dominated by one of Botticelli's most famous works, The Birth of Venus (mid 1480s). The famous imagery of a nude Venus emerging from a shell on the seashore, permanently on display in the Uffizi Gallery in Florence, has been revisited and reimagined by a number of contemporary artists, like David LaChapelle, who applied his trademark saturation and superficiality to it, or Rineke Dijkstra and her 1992 Beach Portraits. In the Rediscovery section, there will be a selection of Pre-Raphaelite artworks of the 19th century, created by Edgar Degas, Gustace Moreauand John Ruskin, among others. Finally, Botticelli in his Own Time shows the artist as both a supremely skilled artist and a designer who ran a highly successful workshop. On view there will be his only signed and dated painting The Mystic Nativity (1500) and the 1482 Pallas and the Centaur, coming to London for the first time, as well as his drawings and two monumental full-length paintings of Venus, among many other works.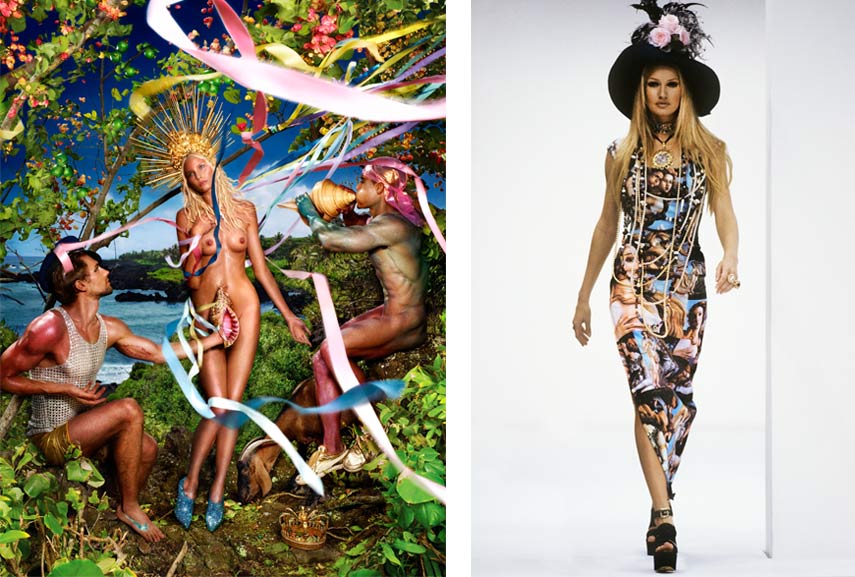 Botticelli Reimagined at Victoria and Albert Museum
Botticelli Reimagined, in partnership with Gemäldegalerie – Staatliche Museen zu Berlin and sponsored by Societe Generale, will be on view at the Victoria and Albert Museum in London, UK, from March 5th through July 3rd, 2016. Scroll down for the exhibition catalogue.
Botticelli Reimagined Exhibition Catalogue, Victoria and Albert Museum
Featured images in slider: Installation views of Botticelli Reimagined at the Victoria and Albert Museum London; Sandro Botticelli – The Virgin and Child with Two Angels, c. 1490. Gemäldegalerie der Akademie der Bildenden Künste Vienna. Image courtesy of Gemäldegalerie der Akademie der Bildenden Künste Wien; Left: Sandro Botticelli – Pallas and the Centaur, c. 1482. © Galleria degli Uffizi, Florence, 2015. Photo: Scala, Florence – courtesy of the Ministero Beni e Att. Cultura / Right: Sandro Botticelli – Allegory of Abundance or Autumn, c. 1480-5. The British Museum. Copyright The trustees of the British Museum; Walter Crane – The Renaissance of Venus, 1877. Copyright Tate London, 2015. All images courtesy of V&A London.