viennacontemporary 2018 - A Place for Exciting Discoveries
An international fair for contemporary art, vienncacontemporary is coming back to Viennese Marx Halle for its fourth strong edition. One of the finest European contemporary art fairs, viennacontemporary 2018 will take place at the end of September, bringing together a top-quality selection of galleries and a program that provides an interesting mix of established art both for local art lovers and for international art collectors, complementing the already vibrant Viennese art scene.
As Christina Steinbrecher-Pfandt, Artistic Director of Vienna contemporary explains, the fair stands out for the highest concentration of Eastern European galleries worldwide and a continuously growing international scope.
This year's edition of the fair will bring together more than 100 galleries and institutions from 23 countries. Uniting East and West, viennacontemporary will serve as a place for exciting discoveries. In addition to a wide array of presentations, such as ZONE1 and Explorations, the fair will present a range of accompanying events, such as the Talks program and special guided tours.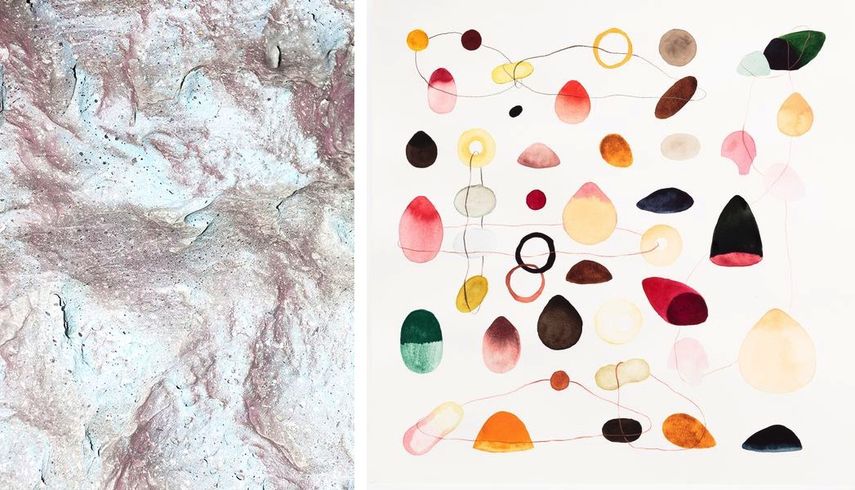 The Exhibitors at viennacontemporary 2018
Viennacontemporary 2018 will welcome international art spaces ranging from Austria's most significant galleries to international top players and up-and-coming galleries. The visitors will have an opportunity to sees some of the world's most exciting artists, from the emerging to the iconic.
Be sure not to miss booths by Galerie Nathalie Halgand from Vienna, focusing on the discovery and promotion of Austrian and international emerging and mid-career artists working across media; Thaddaeus Ropac Gallery from London, specializing in international, contemporary art representing around 60 artists and a number of renowned estates; PIFO Gallery from Beijing, one of the most active galleries to promote and support the work of Chinese abstract artists; ERTI Gallery from Tbilisi, promoting Georgian contemporary art both in Georgia and abroad; Inda Gallery from Budapest, showing new works and the oeuvres of established Hungarian and international artists and young talents; and Gallery Rima from Kragujevac, dedicated to presenting most prominent artists of the 20th and 21st century, mostly from Serbia and other ex-Yugoslav republics; among others.
The List of Exhibitors
Galleries
Artelier Contemporary, Graz, www.artelier-contemporary.at
bechter kastowsky gallery, Vienna, www.bechterkastowsky.com
Michael Sturm Gallery / bäckerstrasse, Vienna, www.baeckerstrasse4.at
Beck & Eggeling International Fine Art, Düsseldorf | Vienna, www.beck-eggeling.at
Croy Nielsen, Vienna, www.croynielsen.com
CRONE Gallery, Berlin I Vienna, www.galeriecrone.com
Charim Gallery, Vienna, www.charimgalerie.at
Lukas Feichtner Gallery, Vienna, www.feichtnergallery.com
GIANNI MANHATTAN, Vienna, www.giannimanhattan.com
Galerie Nathalie Halgand, Vienna, www.galeriehalgand.com
Galerie Lisi Hämmerle, Bregenz, www.galerie-lisihaemmerle.at
Ernst Hilger Gallery, Vienna, www.hilger.at
Martin Janda Gallery, Vienna, www.martinjanda.at
Lisa Kandlhofer Gallery, Vienna, www.kandlhofer.com
Christine König Gallery, Vienna, www.christinekoeniggalerie.at
Georg Kargl - Gesellsch.f.projektive Ästhetik, Vienna, www.georgkargl.com
Konzett, Vienna, www.artkonzett.com
KROBATH, Vienna, www.galeriekrobath.at
Krinzinger Gallery, Vienna, www.galerie-krinzinger.at
Emanuel Layr Gallery, Vienna, www.emanuellayr.com
Mario Mauroner Contemporary Art, Salzburg-Vienna, www.galerie-mam.com
Meyer Kainer Gallery, Vienna, www.meyerkainer.com
Nächst St. Stephan Gallery Rosemarie Schwarzwälder, Vienna, www.schwarzwaelder.at
OstLicht. Galerie für Fotografie, Vienna, www.ostlicht.at
Raum mit Licht, Vienna, www.raum-mit-licht.at
Thaddaeus Ropac Gallery, London I Paris I Salzburg, www.ropac.net
Reinthaler Gallery, Vienna, www.agnesreinthaler.com
michaela stock gallery, Vienna, www.galerie-stock.net
SUPPAN FINE ARTS, Vienna, www.suppanfinearts.com
SCAG, Vienna, www.scagcontemporary.art
Gabriele Senn Gallery, Vienna, www.galeriesenn.at
Smolka Contemporary, Vienna, www.smolkacontemporary.at
Sophie Tappeiner, Vienna, www.sophietappeiner.com
Elisabeth & Klaus Thoman Gallery, Innsbruck I Vienna, www.galeriethoman.com
unttld contemporary, Vienna, www.unttld-contemporary.com
Weihergut Gallery, Salzburg, www.galerie-linzergasse-weihergut.at
Hubert Winter Gallery, Vienna, www.galeriewinter.at
Zeller van Almsick, Vienna, www.zellervanalmsick.com
Annie Gentils, Antwerp, www.anniegentilsgallery.com
Kristof De Clercq gallery, Ghent, www.kristofdeclercq.com
Geukens & De Vil, Antwerp I Knokke, www.geukensdevil.com
The White House Gallery, Leuven, www.thewhitehousegallery.be
Nadja Vilenne, Liege, www.nadjavilenne.com
SARIEV Contemporary, Plovdiv, www.sariev-gallery.com
PIFO Gallery, Beijing, www.pifo.cn
KRANJCAR, Zagreb, www.kranjcar.hr
Trafo Gallery, Prague, www.trafogallery.cz
ZAHORIAN & VAN ESPEN, Prague, www.zahoriangallery.com
Galerie Dix9 Hélène Lacharmoise, Paris, www.galeriedix9.com
RCM Galerie, Paris, www.rcmgalerie.com
ERTI Gallery, Tbilisi, www.ertigallery.com
Window Project, Tbilisi, www.windowproject.ge
ASPN, Leipzig, www.aspngalerie.de
Andreas Binder, Munich, www.andreasbinder.de
Galerie Gisela Clement, Bonn, www.galerie-clement.de
DIEHL, Berlin, www.galerievolkerdiehl.com
Efremidis Gallery, Berlin, www.efremidisgallery.com
FeldbuschWiesnerRudolph, Berlin, www.feldbuschwiesnerrudolph.de
Jochen Hempel Gallery, Leipzig I Berlin, www.jochenhempel.com
KOW, Berlin, www.kow-berlin.info
Martin Kudlek Gallery, Cologne, www.kudlek.com
Gebr. Lehmann, Dresden, www.g-gl.de
Karl Pfefferle Gallery, Munich, www.galeriekarlpfefferle.de
Philipp von Rosen Gallery, Cologne, www.philippvonrosen.com
Michael Schultz Gallery, Berlin, www.galerie-schultz.de
Gallery Taik Persons, Berlin I Helsinki, www.gallerytaikpersons.com
ART + TEXT BUDAPEST, Budapest, www.artplustextbudapest.com
acb, Budapest, www.acbgaleria.hu
Erika Deak, Budapest, www.deakgaleria.hu
Inda Gallery, Budapest, www.indagaleria.hu
Kisterem, Budapest, www.kisterem.hu
Ani Molnár Gallery, Budapest, www.molnaranigaleria.hu
TOBE Gallery, Budapest, www.tobegallery.hu
UVG Art Gallery, Yekaterinburg I Budapest, www.uralvisiongallery.com
Vintage, Budapest, www.vintage.hu
VILTIN Gallery, Budapest, www.viltin.hu
Alessandro Casciaro, Bolzano, www.alessandrocasciaro.com
Doris Ghetta, Ortisei, www.dorisghetta.com
PRIVATEVIEW, Torino, www.privateviewgallery.com
Galleria Michela Rizzo, Venice, www.galleriamichelarizzo.net
Careva Contemporary, Riga, www.carevacontemporary.com
Maksla XO, Riga, www.makslaxogalerija.lv
MENO NISA gallery, Vilnius, www.menonisa.lt
The Rooster Gallery, Vilnius, www.roostergallery.eu
Galerija Vartai, Vilnius, www.galerijavartai.lt
Gerhard Hofland, Amsterdam, www.gerhardhofland.com
Czułość, Warsaw, www.czulosc.com
Le Guern Gallery, Warsaw, www.leguern.pl
LETO, Warsaw, www.leto.pl
Monopol Gallery, Warsaw, www.galeriamonopol.pl
Balcony Gallery, Lisboa, www.balcony.pt
KUBIKGALLERY, Porto, www.kubikgallery.com
Gallery H.A.N., Seoul, www.gallery-han.com
418GALLERY, Bucharest I Munich I Cetate, www.418gallery.com
Borderline Art Space, Iași, www.borderlinespace.com
: BARIL, Cluj, www.baril.ro
EASTWARDS PROSPECTUS, Bucharest, www.eastwardsprospectus.com
JECZA GALLERY, Timisoara, www.jeczagallery.com
Anna Nova Gallery, Saint-Petersburg, www.annanova-gallery.ru
Ovcharenko, Moscow, www.ovcharenko.art
pop/off/art gallery, Moscow, www.popoffart.com
Gallery Rima, Kragujevac | Belgrade, www.galerijarima.com
P74 Gallery, Ljubljana, www.zavod-parasite.si
Cecilia Hillström Gallery, Stockholm, www.chgallery.se
annex14, Zurich, www.annex14.com
Balzer Projects, Basel, www.balzerprojects.com
Galerie Clemens Gunzer, Zurich I Kitzbühel, www.clemensgunzer.com
SANATORIUM, Istanbul, www.sanatorium.com.tr
Zilberman Gallery, Istanbul I Berlin, www.zilbermangallery.art
Voloshyn Gallery, Kiev, www.voloshyngallery.art
LAMB Arts, London, www.lamb-arts.com
The Program
This year's edition of ZONE1, a section focusing on young Austrian artists under the age of 40 with solo presentations, will be curated by Victoria Dejaco. The section will present fresh and exciting positions and an array of new discoveries and surprises. On the list of participants of ZONE1 are Philip Patkowitsch presented by bechter kastowsky galerie; James Lewis presented by Galerie Hubert Winter; Nana Mandl presented by Galerie Lisa Kandlhofer; Anne Speier presented by Galerie Meyer Kainer; Julian Palacz presented by SCAG; Charlotte Klobassa presented by Zeller van Almsick; Simon Iurino presented by 418 GALLERY; and Sasha Auerbakh presented by : BARIL.
The fair will also introduce a new section titled Explorations, showcasing booth presentations by featured artists. Concentrating on both excellent quality and advanced approaches, it will bring together a wide spectrum of artistic practices.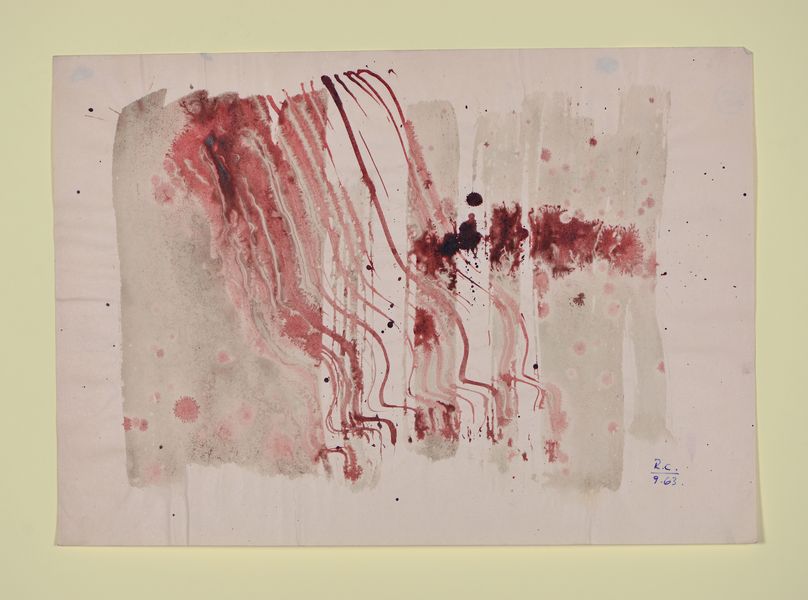 The Side Program
Curated by Kimberly Bradley, the daily viennacontemporary Talks program will deal with the questions regarding the contemporary art scene, ranging from the political sphere and event culture to commercial issues and future speculations. The impressive list of speakers consists of high-profile international artists, curators, critics, museum directors, and collectors.
With the Artload "A-live" interview series with the most influential people of the international art community, the fair will offer exclusive insights into challenges and strategies of starting a purposeful art collection. Collectors Talks will place an emphasis on individual approaches to collecting and explore ways to use private collections as a means to give back to the public.
For the third year, the fair will present an impressive range of media outlets to voice their views on the contemporary art world in the Media Talks program. Also, the fair will present The Family program, offering children playful access to contemporary art, encouraging young visitors to freely unfold their fantasy and creativity in full-day workshops.
The Location
Viennacontemporary 2018 – Practical Information
Viennacontemporary 2018 will be on view at Marx Halle in Vienna from September 27th until September 30th, 2018.
The doors of the fair will be open to the public from 12 to 7 p.m. on Thursday, Friday and Saturday and from 12 to 6 p.m. on Sunday.
The price of the Day Ticket will be 15 euro, (9 euro reduced), while the price of the Day Ticket online will be 9 euro. The After Work Ticket on Thursdays and Fridays from 3 p.m. will be 9 euro.
For more information visit the official website of the fair.
The online catalog can be viewed here.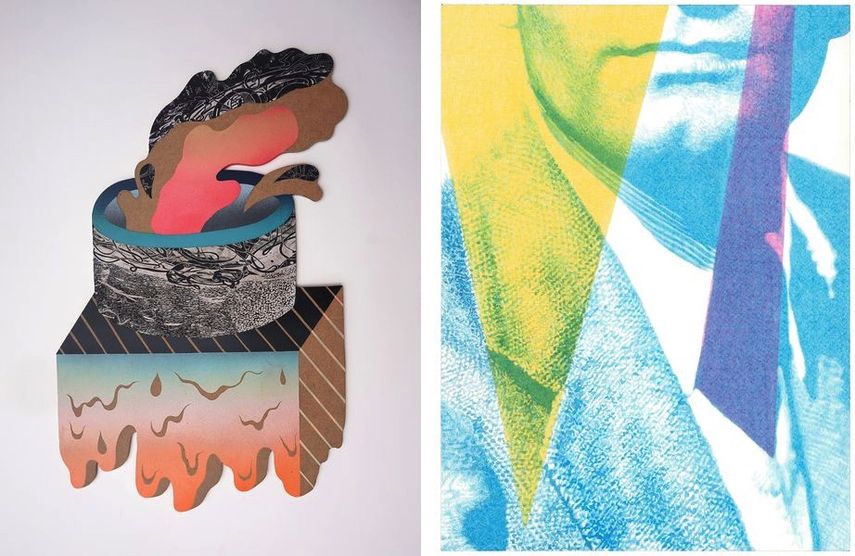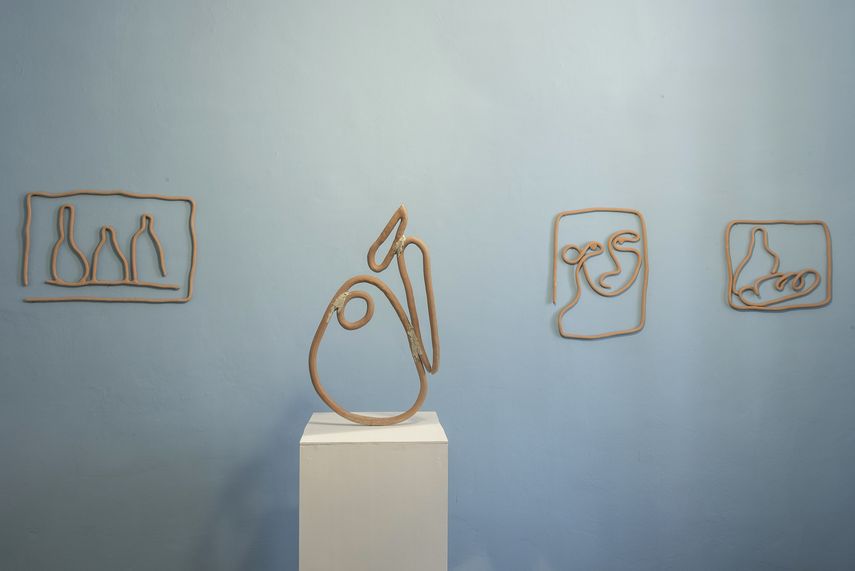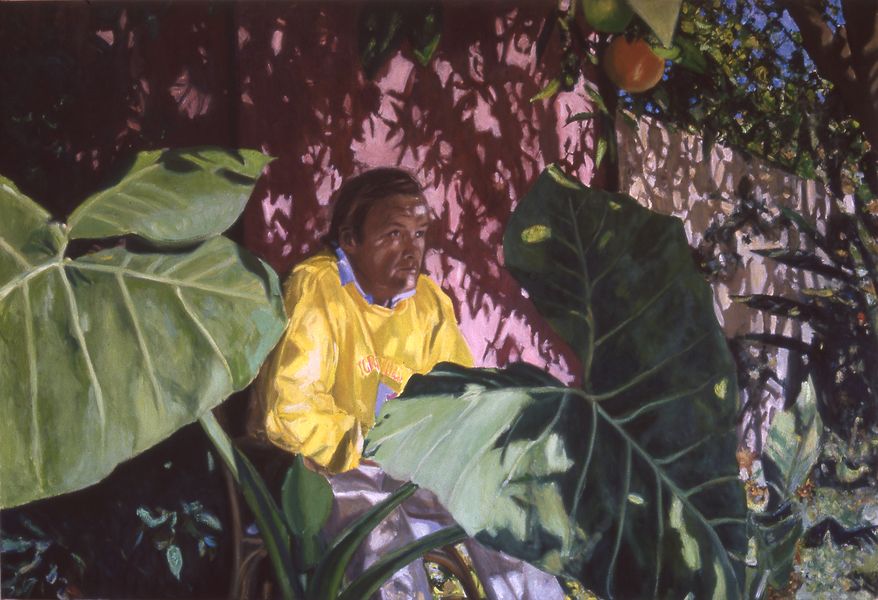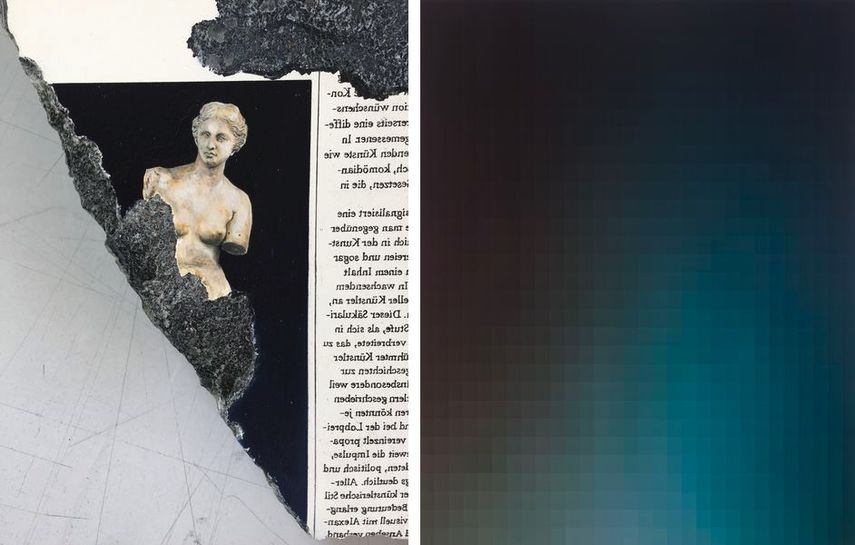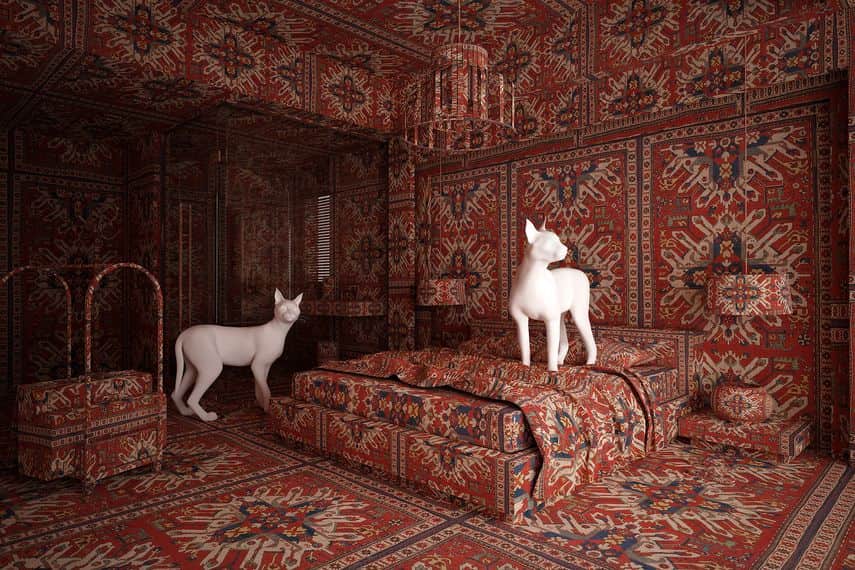 Featured images: viennacontemporary 2017 © viennacontemporary, A. Murashkin. All images courtesy of viennacontemporary.