Villeglé, Lek and Sowat at Drawing Now
Le Salon du Dessin Contemporain or Drawing Now Paris is the first contemporary art fair solely dedicated to the art of drawing. This year's 8th edition of the event presented 87 international galleries picked by an independent selection committee, which brought their rosters of emerging and established draughtsmen. Featured at Drawing Now Paris 2014 programme is a collaboration between Jacques Villeglé, Lek and Sowat, designed to present a lined meeting of two generations of artists, who jointly produced a large narrative at the Espace Commines exhibition space. Taking drawing to another level, all three of the creatives have focused keeping its essential quality of the record-keeping material.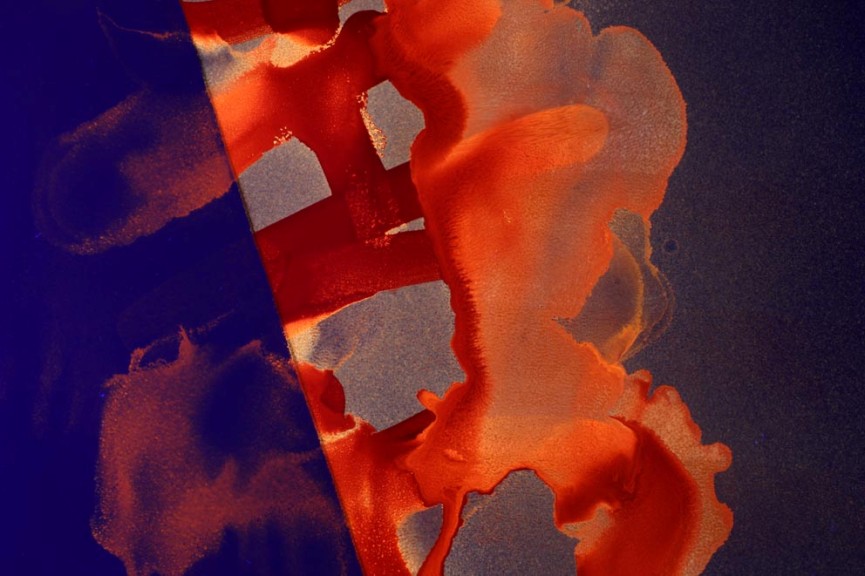 Jacques Villeglé
Jacques Villeglé has taken the familiar symbols and signs, usually seen on the walls or scribbled in sand, or along any street wall, in creation of his singular proclamation. As one of the first artists who employed exclusively street materials in his art, Villeglé follows his affinities by reproducing these symbolic images all over the installation, on paper, on canvas, on walls.
Jacques Villeglé is one of the walking modern art legends, whose decollages remain one of the most interesting traits of his oeuvre. This 87 year old artist was one of the prominent figures of the New Realism movement in the 60s, whereas his work has constantly been focused on the marginal groups of society. In his artistic correlations to the street, Jacques Villeglé created a socio-political alphabet, which he utilized in production of various graphic works. His artwork is today a part of many most important modern art collections in the world, from MoMa in New York, to Tate in London and the Ludwig Museum in Cologne.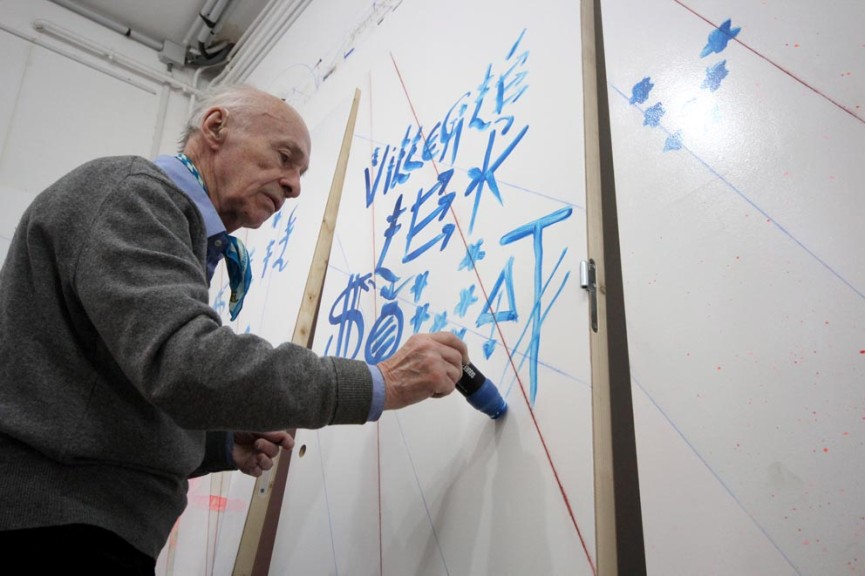 Lek and Sowat
Lek and Sowat come from the street art world, both not yet have hit the 30s. Visible throughout the installation is their respect and admiration for the veteran and pioneer Villeglé, while they continue to develop their graffiti style. They are known for the so-called Mausoleum project, started in an abandoned supermarket in 2009. The duo discovered an empty space and called their peers to paint the walls of the facility with murals. One of their notable appearances occurred in 2013 in the form of Palais de Tokyo takeover, where they participated in a large project with thirty other artists, reinventing the underground floor of the institution. Their artwork is characterized by letters and typography, abstract visual elements, while their drawing moves in support of a newly found perspective.
Lek belongs to the initial generation of the street artists in Paris, where he first started writing.
Sowat grew up around Marseille and Los Angeles. Impacted by both environments, he was inspired by the graffiti in California, Chaz Bojorquez especially and his Cholo writing.