Tempus Fugit
There is not hours in the day is what we often think or say. If I only had enough time, more time, extra time… Time is money. Time is one of the defining aspects of our lives, relative and uncompromising, it flies quickly making our breathing ours shorter. Tempus Fugit is the universally true expression is the main focus of the urban artist from Spain, VinZ, who is about to have a short pop-up exhibition at London's RexRomae gallery. VinZ Feel Free exhibition Tempus Fugit opens on April 24, to run for a week solely, till April 30, 2014.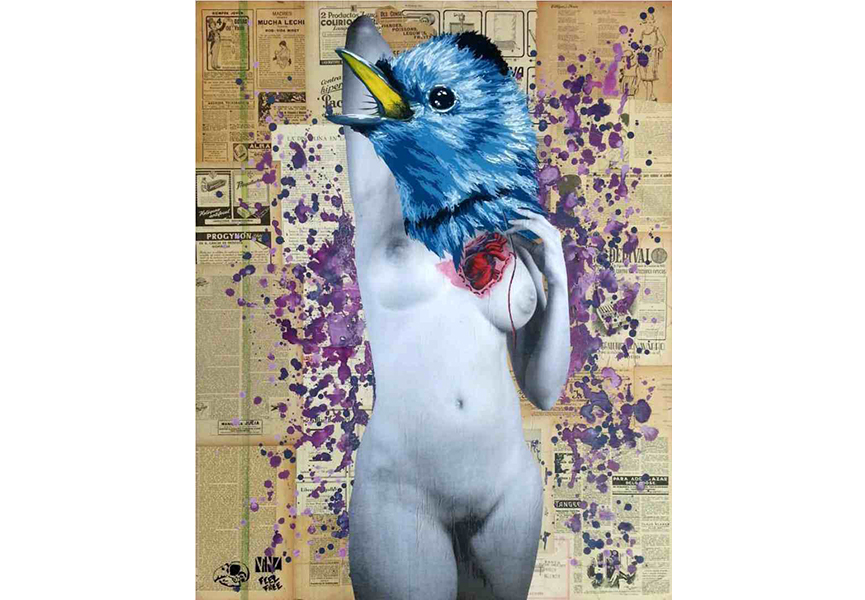 Time
Contemplating on time, the artist strips humans to their essentials. Time cannot be bought, time is unpredictable, it's intangible value chased by all. Since the moment of birth, a man only becomes older, and his time supply is depleting, leaving him pondering on the ways he used up his precious life once he reaches the end of the road. Time passed is closely related to memories, future to dreams, but sometimes the two intertwine in our subconscious, determining human character. Time is essential. Time is all we want, but can never truly have.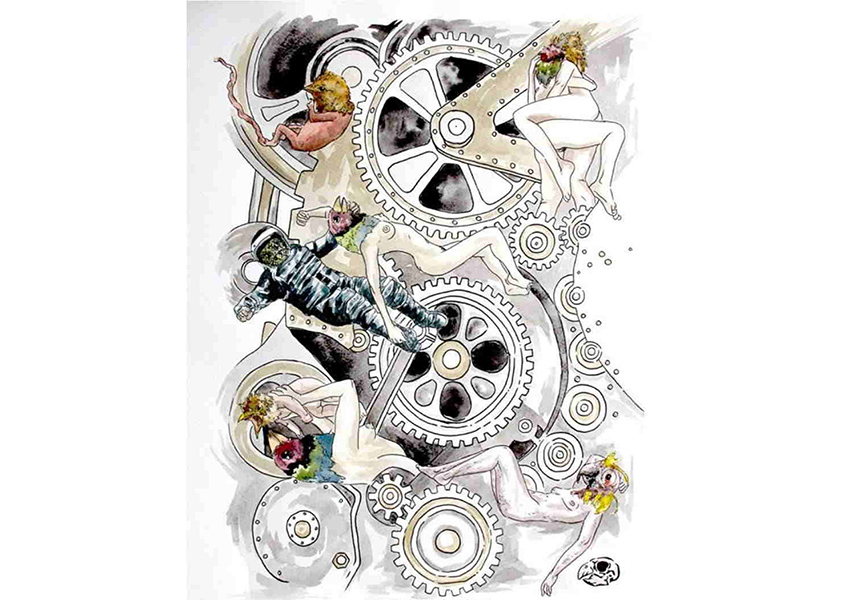 Tempus Fugit
The show will encompass original pieces and preparation sketches for street art, accompanied with photographs of finished works. VinZ was strongly influenced by the British literature of the Romantic period, as his street art represent pictures of short lasting and soiled final period of living. As a counterpart to somewhat bleak impressions from the street, works displayed at the gallery will be glorifications of eternal youth and beauty.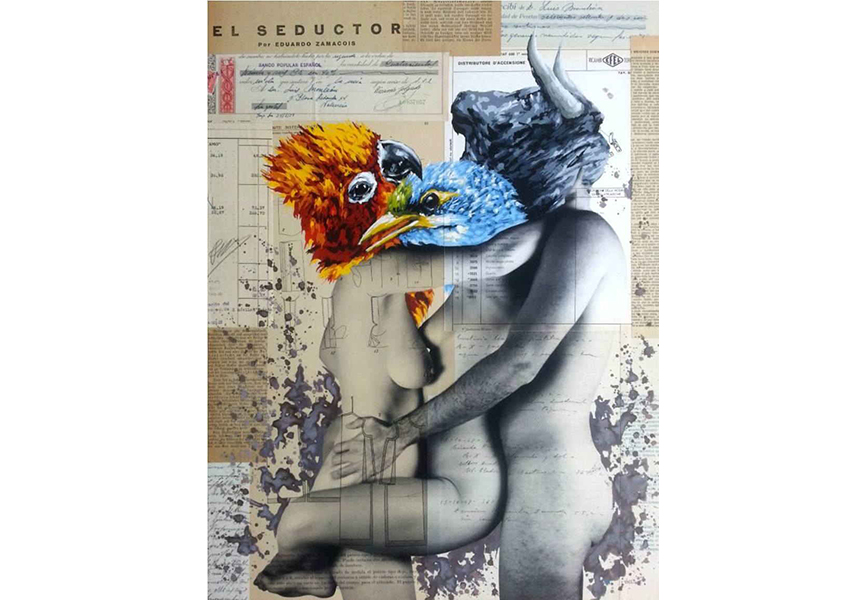 VinZ Feel Free
VinZ was born in 1979 in the Spanish city of Valencia, where he resides and created today. He goes under moniker VinZ Feel Free, because of the Feel Free project he initiated in early 2011. Feel Free project was inspired by the ongoing social crisis, which hit Spain quite hard. Contemplating on the corrupt and rotten old system that produces only negative results in the recent years, the artist found to be living in a gap in which the new system is year to be created. His views that fear, insecurity and instability support repressive means and hold back any progress pushed him to explore ways of living and feeling Free.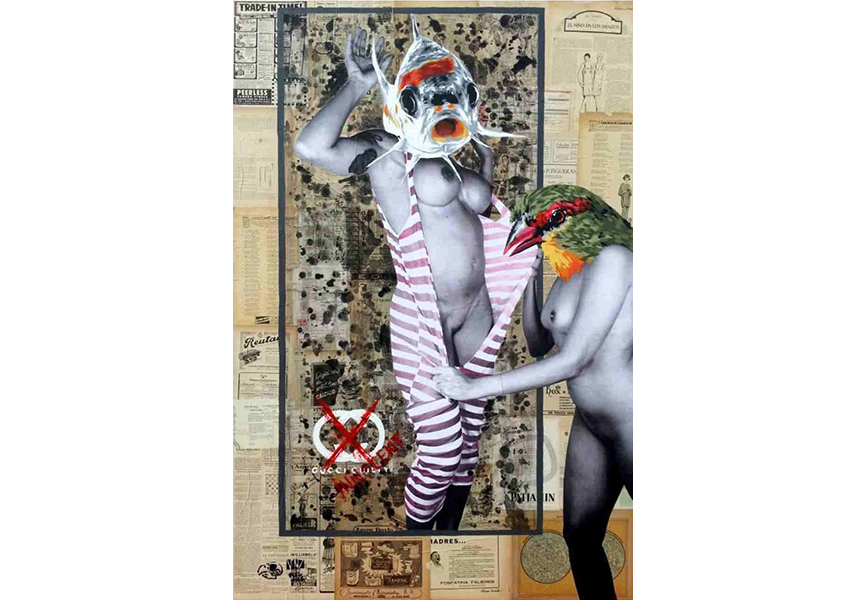 Rex Romae
RexRomae is a new addition to the urban art scene of London. The gallery started working this year, and it already realized a couple of interesting shows featuring creatives such as Alexis DIaz and Jaz. The coming exhibitions announce Askew One, Fintan MaGee and VinZ, while the gallery already has an interesting roster of represented urban art creatives including 2501, Alexis Diaz, Askew, Borondo, Da Least, Fintan MaGee, JAZ, Martin Whatson and VinZ. The space offers an innovation in exhibiting, by organizing a schedule of pop-up shows in available spaces all across London, emulating the ephemeral core of street art. RexRomae selection of emerging artists will only be increasing, as we trust the space will prove itself to be an interesting bonus to the thriving London art scene.