Vis-à-vis !
Just like the famous French phrase "vis-à-vis" or, translated in English "face-to-face" says, twelve talented, unique and exciting street artists have worked side by side, collaborating next to one another in a mutual and group project organized by the French gallery Le cabinet d'amateur. The group show intentionally entitled Vis-à-vis displays twelve different styles, opens dialogues between two generations of artists, creating a wonderful artistic confrontation of ideas. Opening this December, the Vis-à-vis show will feature works by Bault, Arnaud Boisramé, Codex Urbanus, Ender, Joanna Flatau, Philippe Hérard, Levalet, Mosko, Ricardo Mosner, Paella?, Simon Pradinas and Saint-Oma. Coming from different backgrounds, developing unique styles over the years and making beautiful work on top of this is what makes this show so interesting and stimulating.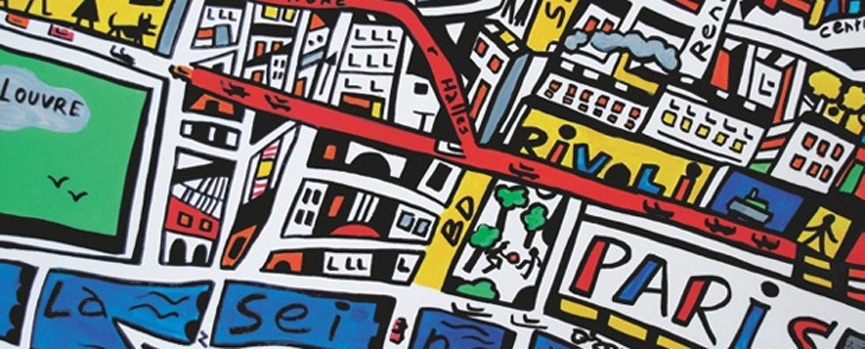 Works by Twelve Talented Artists
The exhibition will display works by French born or French based artists ranging from all different art forms and mediums. For the artist Bault, his artistic path began in 1997 in the south of France and since then, with several breaks from art along the way, he stayed true to his style which implies video art, graphic design and illustration. The creatures he paints are often amputated, bloated and deliberately incomplete. On the other hand, the art of Tours born artist Arnaud Boisramé flirts with abstraction through its Loire landscapes. In 1999, he discovered solder and began playing with it, which resulted in numerous exhibitions of his metal sculptures during Paris Summer Quarter.
Codex Urbanus was born in Paris in 1974. In his own words, "Codex Urbanus is an urban work, which echoes the medieval or Aztec illustrated manuscripts." The art of his Parisian colleague and peer, Ender, was highly influenced by the Parisian district Belleville. Being a professional actor for twenty years also made an impact on his street interventions and stencils.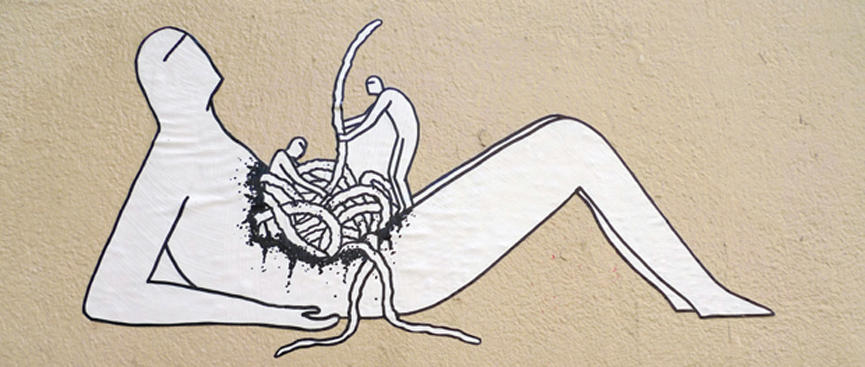 Flatau Joanna was, unlike her other colleagues in the show, born outside the borders of France – in Warsaw, Poland, but lives in Paris since 1971. Primarily a designer and then a painter, Flatau Joanna has ever since has numerous exhibitions and solo shows across Europe and paintings have been adorning walls of many galleries. Called numerous times "a rare talent", street artist Philippe Herard paints characters who feel alone in the world, desperately seeking for their place in the same. Using paintbrushes and newspapers to create his "Les Gugusses" as he calls them, Hérard paints his "sad to die" characters who symbolize the miserable human condition.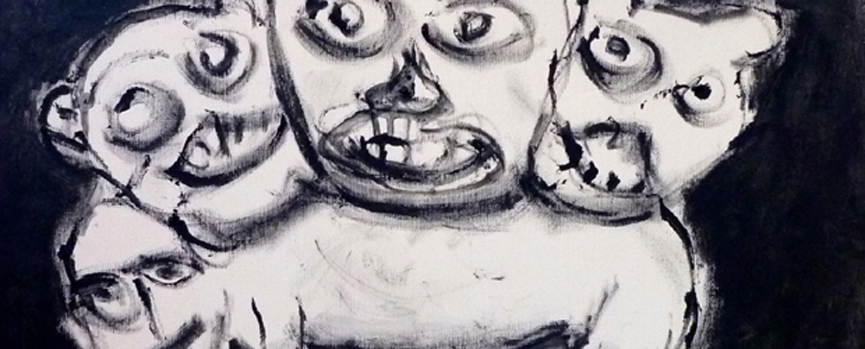 In his artistic process, Charles Leval aka Levalet begins with identifying a location, extent, analyzes a situation, imagine the protagonists, stages them and eventually gives them life. His wheat paste images interact with the city so masterfully that it's no wonder he is one of the most beloved and talented artists of the French capital. The art collective Mosko, consisted of artists Gerard and Michel, began to adorn walls of Parisian districts in the late 1980s and since then, they've become experts on painting exotic animals.
Although born in Buenos Aires, Argentina in 1948, artist Ricardo Mosner now lives and works in Paris. Ricardo Mosner is a polymorph artist, with a large specter of expression, theatre and music, painting and sculpture, books. He is one of the "Papous" of the ongoing serial "Papous dans la tête" on France-Culture radio. His paintings and sculptures are shown worldwide in numerous exhibitions.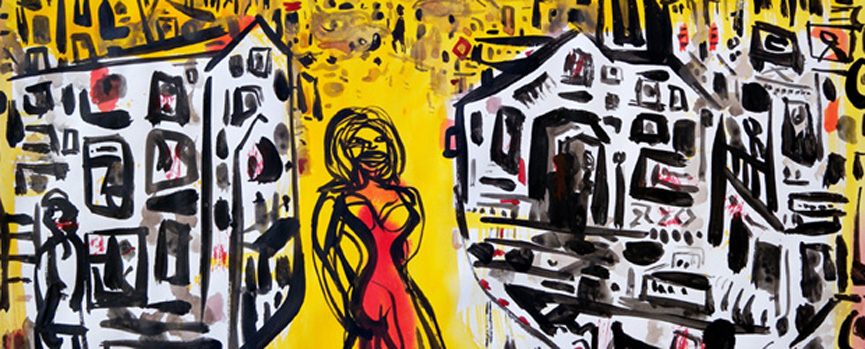 Adopting the pseudonym Paella Chimicos in 1985, the French artist has in a short time became one of the iconic figures of the Parisian scene, while his colleague Simon Pradinas made a name for himself thanks to many interests in different fields like graphic arts, theater and literature. Last, but not least is Saint-Oma aka Thomas Durcudoy who is committed to drawing and painting on canvas as much as street art. Today, he is considered to be one of the most talented French artists.
These are the participants of the Vis-à-vis ! French show opening December 18th at the Le cabinet d'amateur in Paris. The show will stay on view all the way until January 11th, 2015.
If you loved the art of these fantastic group of people, sign up for My Widewalls today and be the first one to get all the info about their upcoming projects!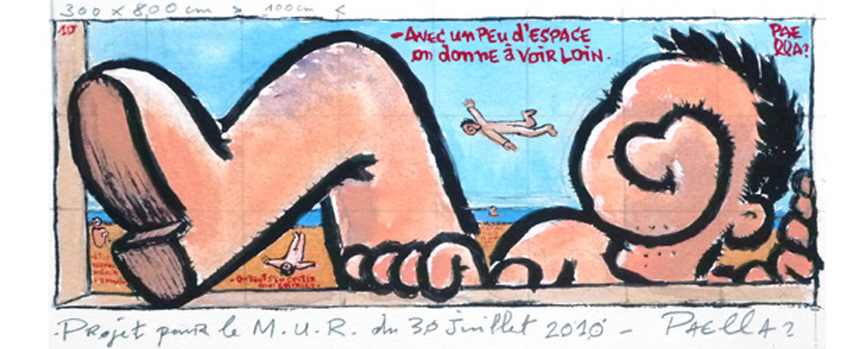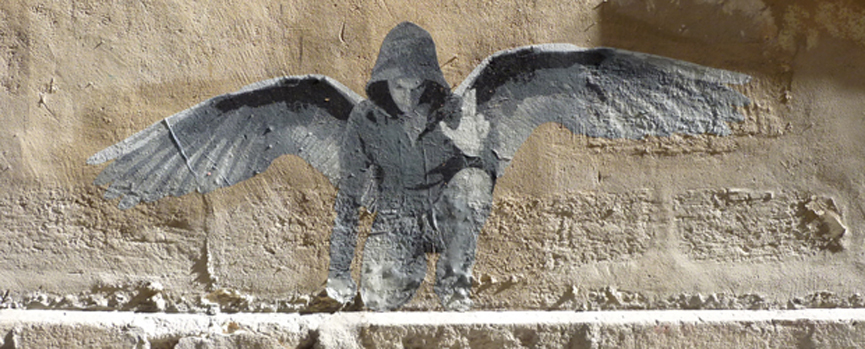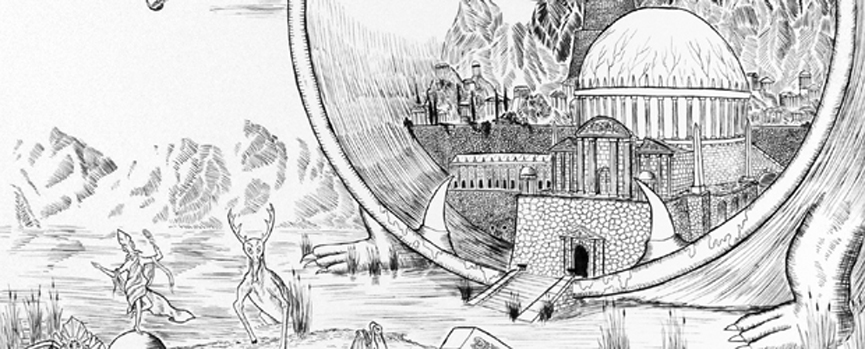 [mc4wp_form]
Follow These Galleries
Paris, France

Paris, France

Paris, France