Viviane Sassen Photography Introduced Through Her New Project UMBRA in Paris
Evolving around the concept of shadows as one of the trademarks of this artist's work, the latest Viviane Sassen photographs project has been coming to life over the course of the past year. The internationally renowned photographer created these images especially for the Nederlands Fotomuseum, that will now present them at l'Atelier Néerlandais in Paris, in collaboration with the Dutch embassy. UMBRA is a series of photographs which stylistically continue Viviane Sassen's visual artistic journey between fashion photography, documentary works and personal projects.
The Shadows of UMBRA
The mysterious photographs of Viviane Sassen within the UMBRA series are graced with ongoing contradictions, both visually and conceptually. Balancing between the realism of image-making as a medium and abstraction and surrealism as forms of expression, these photographs present the notions of shadows as a metaphor for the human psyche, expressing an array of emotions from fear to desire, fantasy, illusion. Using props such as scissors, mirrors and colored glass, entwining the body with nature in an intriguing web of shapes, forms and lines, Viviane Sassen tells inviting stories, triggering the viewers' imagination and provoking many different scenarios of her narratives, all secretive yet entirely familiar.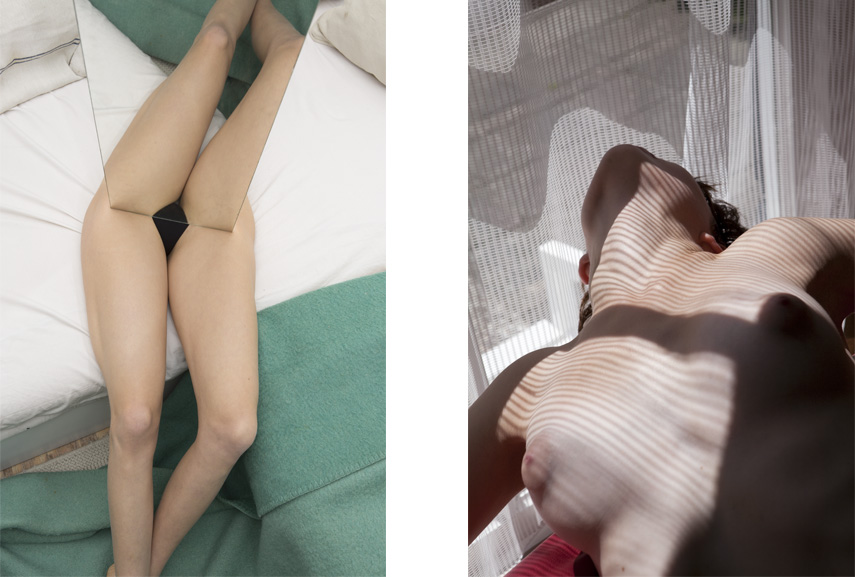 The Photographs of Viviane Sassen
In the art of Viviane Sassen, be it social documentary shots, autonomous works or fashion images for the world's biggest brands like Louis Vuitton or Miu Miu, we can see the influence of her childhood spent in Kenya, and even today she goes back to Africa to make art. It is the vivid colors and strong contrasts of shadows and light spread across the continent that inspired her unique photographic style, which often calls to mind masters like Guy Bourdin. The poetic qualities of these photographs come as a result of formal experimentations. Her fashion photographs pushes models, clothes and jewellery out of the focus, in order to lean onto her pure visions and surreal scenarios, thus reinventing the rules of fashion imaging as a whole. Viviane Sassen's documentary pictures are, by the artist's own admission, much more introvert and reflective of her intuitive way of doing.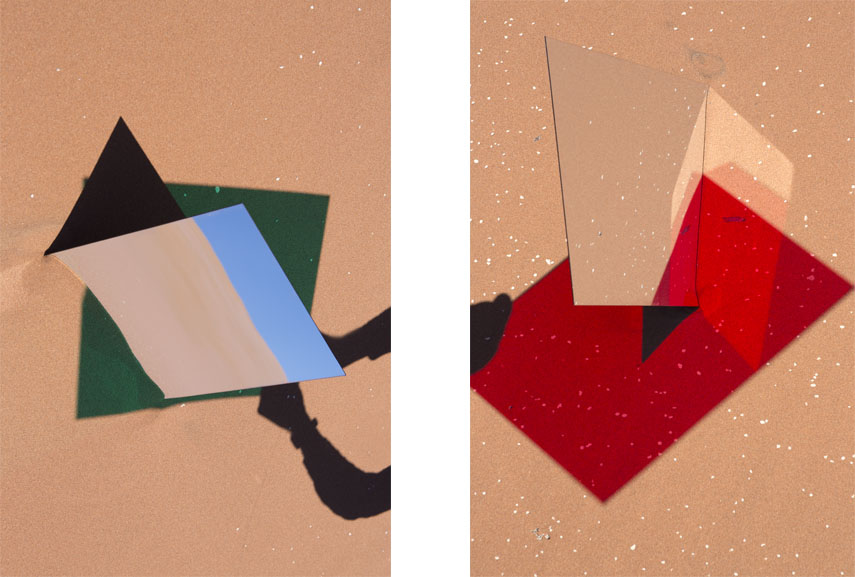 UMBRA at l'Atelier Néerlandais
UMBRA, a show of Viviane Sassen photographs, was nominated for the Deutsche Börse Prize in 2015, after it was shown at the Nederlands Fotomuseum in Rotterdam, The Netherlands. It will now be on view at l'Atelier Néerlandais in Paris, France, from September 11th until November 1st, 2015. The opening reception will be held on September 10th from 7pm to 10.30pm, while the press opening is set for September 9th from 12pm to 2pm. To accompany the show, there will be a publication of the same name, consisting of a collection of poetry by poet Maria Barnas, written especially for the photographs on display, and 11 loose-leaf prints. An extended edition of the publication, designed by Irma Boom, will be out in September.
Featured image: Viviane Sassen – Nadir (Soil-UMBRA series), 2007, detail Viviane Sassen – Cardinal (Rebus-UMBRA series), 2005, detail All images of the artist and Nederlands Fotomuseum.