VOLTA New York 2015
The invitational art fair VOLTA NY this year takes place in its new home located at Pier 90 in the neighbourhood of Hell's Kitchen, New York and adjacent to Piers 92 and 94, the long-time home of sister fair, The Armory Show. VOLTA NY is an invitational art fair presenting solo artist projects that showcases contemporary art positions regardless of the artist's or gallery's age and feels that by refocusing on artists through solo projects will bring about a deeper exploration of the work. The single artist booths to be found at VOLTA NY have been created to feel more like proper exhibitions as opposed to the traditional multiple artist presentations to be found at many of the other art fairs and by making solo artist projects its main focus, VOLTA NY makes the art itself the most important feature of the art fair experience. The eighth edition of VOLTA NY will feature 93 galleries from six continents showing the work of artists from 36 nations and also includes 17 new galleries to the VOLTA family, keeping the pulse on current cultural trends. In addition to the solo artist projects there will also be The VOLTA Salon with Artnet, hosting a series of discussions about art related topics.
Amanda Coulson on VOLTA NY 2015 from GalleryLOG on Vimeo.
VOLTA NY Highlights
The invitational art fair VOLTA NY 2015 will feature many highlights among the solo artist projects presented by the 93 galleries, with enough styles on show to please all art lovers. Among the highlights are seminal British artist Rose Wylie, winner of the 2014 John Moores Painting Prize, who will be presented by Union Gallery, London and the celebrated octogenarian Bahamian Abstract Expressionist Kendal Hanna, who was the subject of the 2014 documentary Brigidy Bram, presented by Popopstudios, Nassau. New York based gallery The Hole will be exhibiting the fascinating works of Gabriel Pionkowski who unravels the threads of his canvas, hand paints them and then weaves them back into new paintings while BravinLee programs from New York, will present a three decade survey of abstract paintings by Thomas Nozkowski along with some related new works.
Highlights from the solo artist projects featured in the new galleries at VOLTA NY 2015 include the works of Monir Shahroudy Farmanfarmaian, presented by Haines Gallery, who combines geometric abstraction with traditional Persian mosaic techniques and will have her four decade solo survey opening at the Guggenheim Museum, New York, in March, 2015 and the work of Kyoto based artist Hiroshi Shinno will have assemblages presented by the Osaka based YOD Gallery. ARNDT Contemporary Art based in Berlin and Singapore will be showing the work of the Manila-based artist Jigger Cruz whose classical figuration clashes with chaotic abstraction in an act of reverence and defacement.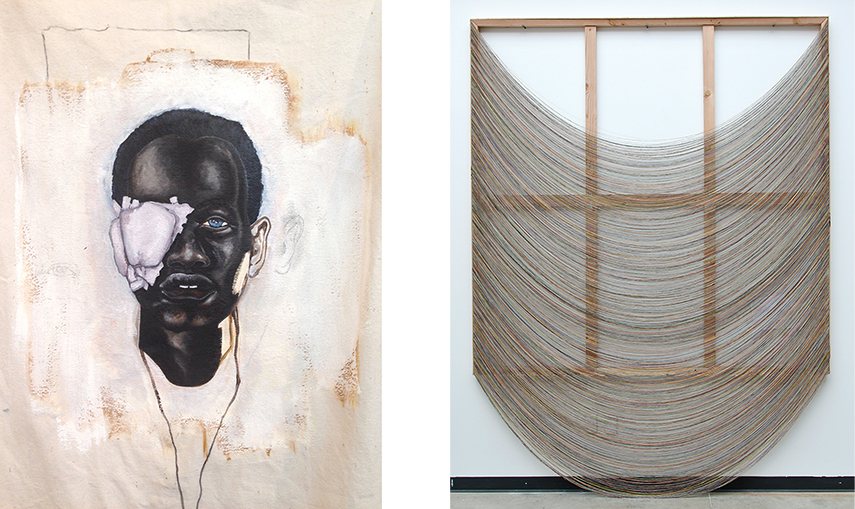 Widewalls Highlights
Among the many solo artist projects at VOLTA NY 2015 there are a few that may catch the eye of Widewalls readers such as the drawings of Lee Ranaldo, co-founder of the seminal band Sonic Youth, who created the sketches while on the road with his band The Dust and here presented by Ghent based Galerie Jan Dhaese. French artist Rero will have a solo show of his latest works presented by Paris based Backslash Gallery, created on a variety of surfaces including charred wood, cast busts and vintage photographs, the works feature his signature crossed out phrases that reveal his obsession with image negation and is almost certain to impress. The chaotic and vibrant multi-layered paintings of Aboudia, presented by Ethan Cohen New York, offer an energetic slice of contemporary Africa from the Ivory Coast artist while Robert Fry, who was included in the 100 painters of Tomorrow publication, will have a solo show of his beautiful paintings and etchings that explore the tension between figuration and abstraction presented by Berlin based Galerie Kornfeld. Finally Marisa Newman Projects will present a site specific installation for VOLTA NY 2015 by Haiti born Adler Guerrier, who moves freely between mediums including photography, drawing, collage and sculpture.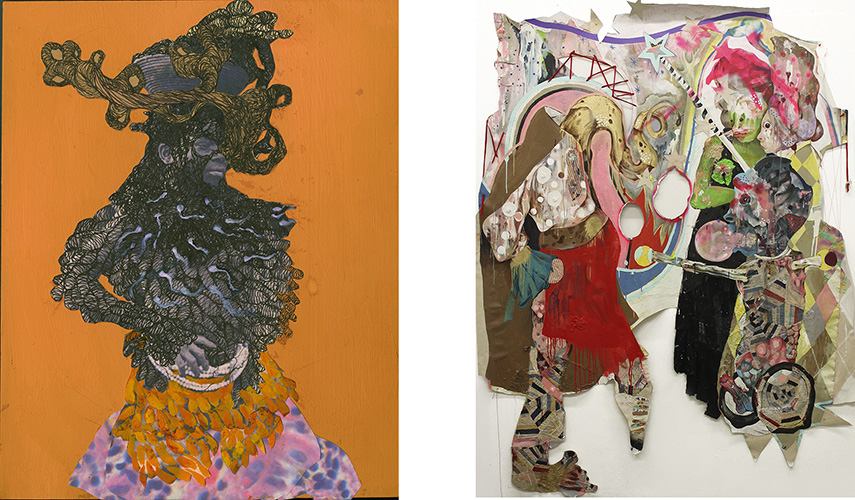 The VOLTA Salon
VOLTA NY 2015 will present a salon-style discussion program during the art fair in conjunction with Artnet. All talks will take place in the Artnet Lounge located at the mezzanine level of Pier 90 and will see invited industry professionals engage in discussions with an art based theme.
Friday March 6, 6-7pm. Cuba after the Thaw – Learn about Cuba's art scene and how we can expect it to be impacted by the recent warming in diplomatic relations. Moderated by Claudia Calirman.
Saturday March 7, 1-2pm. An Insider's Guide to New Ways of Collecting Art – Hear from leading experts on new ways to build a collection, with a focus on how to leverage the internet to find the works you love. Moderated by Roxanna Zarnegar.
Saturday March 7. 4.40-5.30pm. Art and the Cloud: Collecting and Investing in Digital Art – A discussion on collecting digital art in 2015. Moderated by Paddy Johnson.
Sunday March 8, 1-2pm. How can New York's Art Scene Survive? – Discussion about whether artists can afford to live in New York and how it threatens to drown out creative concerns. What strategies exist to secure the future? Moderated by Ben Davis.
Sunday March 8, 4.30-5.30pm. Is Everyone a Critic!? Art Criticism in the Digital Age – A lively discussion on how the internet continues to reshape the role of art critics. Moderated by Ben Genocchio.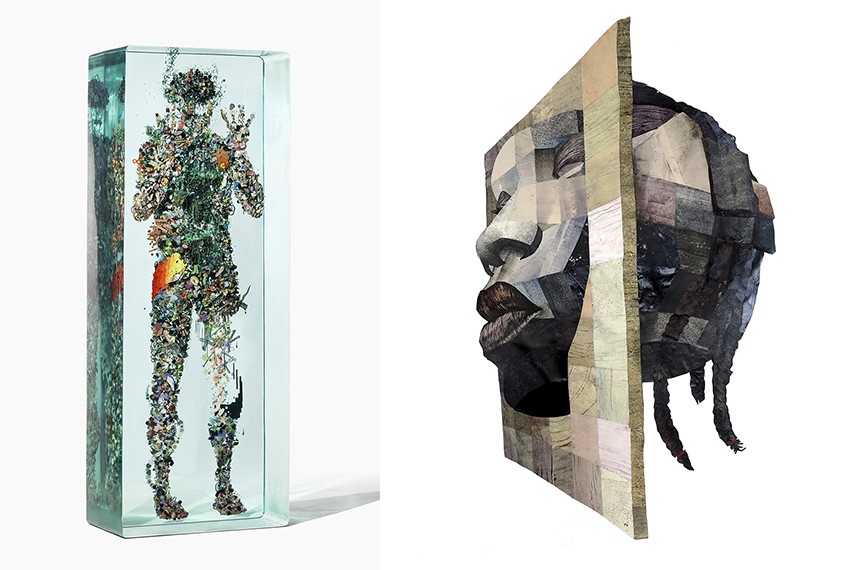 VOLTA NY 2015 General Information
VOLTA NY 2015 will take place at Pier 90, West 50th Street at 12th Avenue, New York, NY 10036. March 5 – 8 2015. Admission: General $25, Vernissage $25, Students/Cultural Institutions $20, Groups (10+) $20. Combination tickets with The Armory Show are also available; please check the VOLTA NY website for details. Public opening hours: Friday – Saturday, 12 -8pm. Sunday 12-7pm. Continue to page 2 to see a table of galleries and artists at VOLTA NY 2015 along with a catalogue.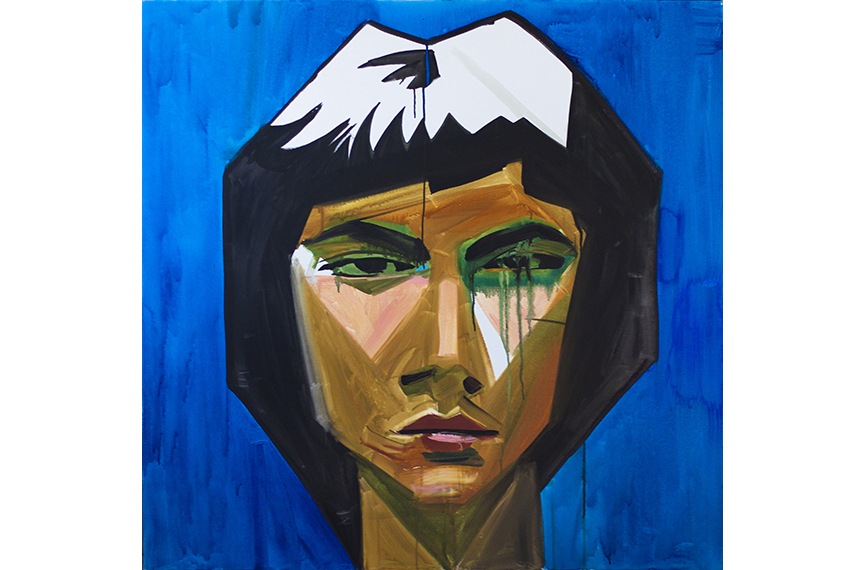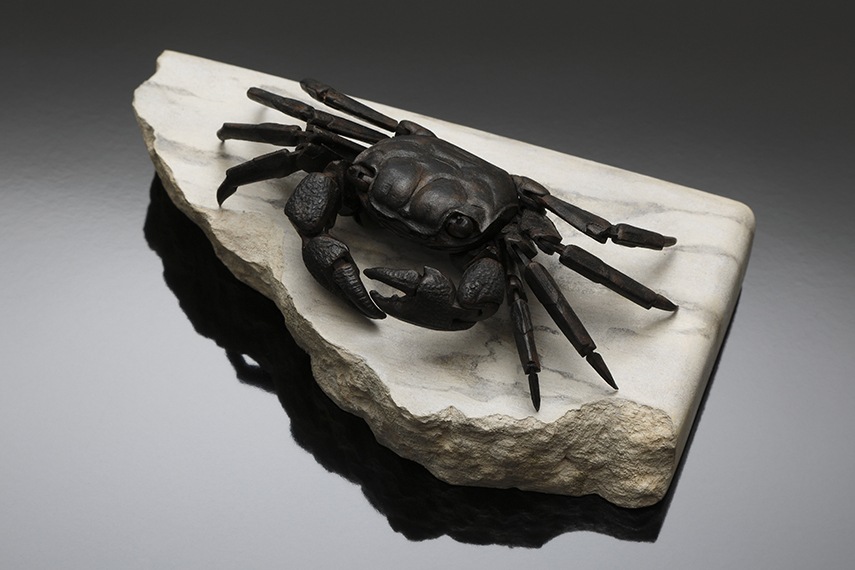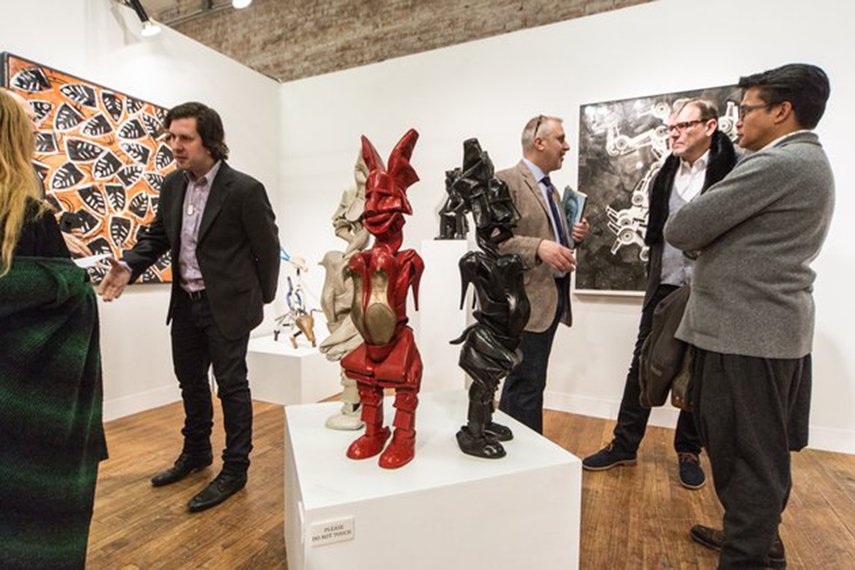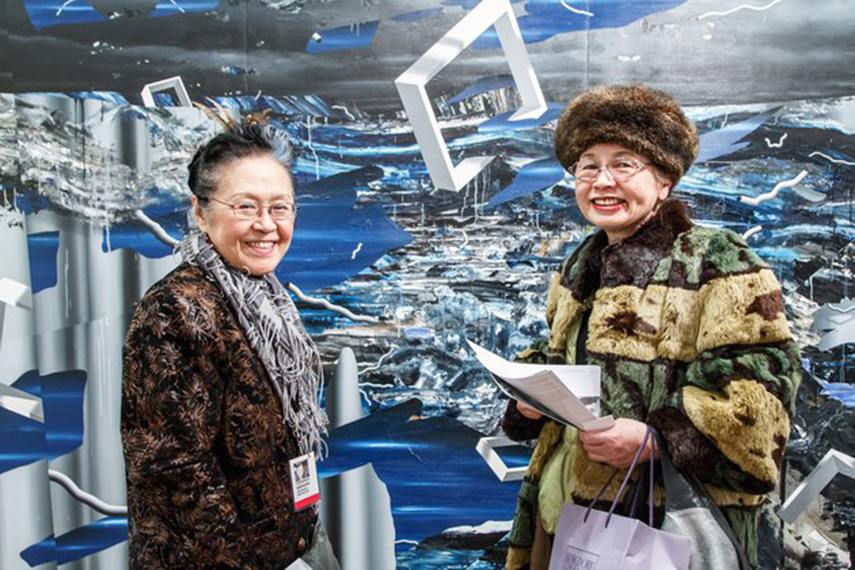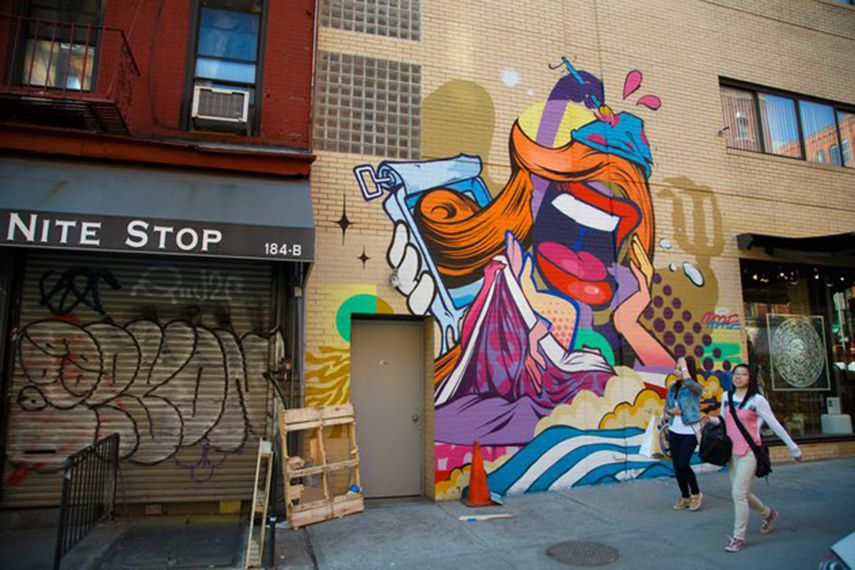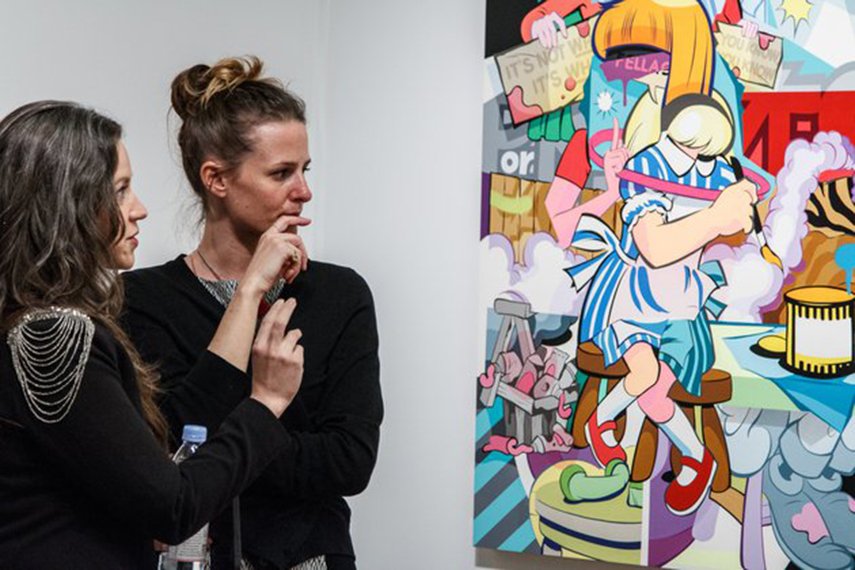 [mc4wp_form]
VOLTA New York 2015: Exhibitors and Catalogue
Find below a table containing the galleries and artists exhibiting at VOLTA NY 2015 along with a catalogue of the art fair.
| GALLERY | ARTIST |
| --- | --- |
| 313 ART PROJECT, Seoul | Kiwon Park |
| ADA Gallery, Richmond | Brian Novatny |
| Danielle Arnaud, London | Sarah Woodfine |
| ARNDT, Berlin / Singapore | Jigger Cruz |
| ARTLabAfrica, Nairobi | Peterson Kamwathi |
| BACKSLASH GALLERY, Paris | RERO |
| Galerie Anita Beckers, Frankfurt | Christiane Feser |
| Beers Contemporary, London | Sebastian Schrader |
| beta pictoris / Maus Contemporary, Birmingham, AL | Travis Somerville |
| Rena Bransten Projects, San Francisco | Marci Washington |
| BravinLee programs, New York | Thomas Nozkowski |
| Brunnhofer Gallery, Linz | Katharina Karner |
| CES Gallery, Los Angeles | Ira Svobodová |
| CHARLIE SMITH LONDON, London | Tom Butler |
| Christinger De Mayo, Zurich | Yves Netzhammer |
| Ethan Cohen New York, New York | ABOUDIA |
| CONNERSMITH., Washington, DC | Erik Thor Sandberg |
| Curator's Office, Washington, DC | Jefferson Pinder |
| LUIS DE JESUS LOS ANGELES, Los Angeles | Nathan Gluck / Josh Reames |
| Galerie Anne de Villepoix, Paris | Yashua Klos |
| Galerie Jan Dhaese, Ghent | Lee Ranaldo |
| DITTRICH & SCHLECHTRIEM, Berlin | Andrej Dúbravsky |
| Galerie Dukan, Paris / Leipzig | Olivier Masmonteil |
| GALLERI CHRISTOFFER EGELUND, Copenhagen | Ida Kvetny |
| Jonathan Ferrara Gallery, New Orleans | Nikki Rosato |
| Galleri Flach, Stockholm | Lisa D Manner |
| The Flat – Massimo Carasi, Milan | Leonardo Ulian |
| Foley Gallery, New York | Simon Schubert |
| frosch&portmann, New York | David Hayward |
| Lucy García Gallery, Santo Domingo | Jorge Pineda |
| Denis Gardarin Gallery, New York | Rudolf Polanszky |
| GE Galería, San Pedro Garza García + Invaliden1 Galerie, Berlin | Sergio Belinchón |
| FRED.GIAMPIETRO Gallery, New Haven | Clint Jukkala / Jonathan Waters |
| Haines Gallery, San Francisco | Monir Shahroudy Farmanfarmaian |
| Patrick Heide Contemporary Art, London | Alex Hamilton |
| Richard Heller Gallery, Los Angeles | Michelle Grabner / Dustin Yellin |
| HilgerBROTKunsthalle, Vienna | Daniel Leidenfrost / Simón Vega |
| Hionas Gallery, New York | Guillermo Pfaff |
| The Hole, New York | Gabriel Pionkowski |
| MARIANE IBRAHIM, Seattle | Maïmouna Guerresi |
| Inda Gallery, Budapest | Balázs Kicsiny |
| Jenkins Johnson Gallery, San Francisco | Kenyatta A.C. Hinkle |
| Kevin Kavanagh, Dublin | Robert Armstrong |
| Galerie Kleindienst, Leipzig | Tilo Baumgärtel |
| GALLERY KOGURE, Tokyo | Fuyuki Maehara |
| Galerie Kornfeld, Berlin | Robert Fry |
| LYNCH THAM, New York | Quisqueya Henríquez |
| MA2Gallery, Tokyo | Nobuaki Onishi |
| Makebish, New York | Adrian Tone |
| PATRICK MIKHAIL GALLERY, Ottawa / Montreal | Natasha Mazurka |
| Mixed Greens, New York | Rudy Shepherd |
| GALLERY MOMO, Tokyo | Katsumi Hayakawa |
| Morgan Lehman Gallery, New York | Rubens Ghenov / David Rathman |
| MULHERIN TORONTO NEW YORK, Toronto, New York | Megan Whitmarsh |
| Marisa Newman Projects, New York | Adler Guerrier |
| NOMADGALLERYBRUSSELS, Brussels | Lavar Munroe |
| Pablo's Birthday, New York | Karsten Konrad |
| PDX CONTEMPORARY ART, Portland | Arnold J. Kemp |
| Popopstudios International Center for the Visual Arts, Nassau | Kendal Hanna |
| ANDREW RAFACZ, Chicago | Robert Burnier |
| Lyle O. Reitzel Arte Contemporaneo, Santo Domingo | Hulda Guzmán |
| robert henry contemporary, Brooklyn | Derek Lerner |
| RYAN LEE, New York | Paul Henry Ramirez |
| Samsøñ, Boston | Lisa Sigal |
| Scaramouche + The Pool NYC, New York | Eric Mistretta |
| SEASON, Seattle | Peter Scherrer |
| Shin Gallery, New York | Hyon Gyon |
| Shulamit Gallery, Los Angeles | Miri Chais / Sanaz Mazinani |
| SIM Galeria, Curitiba | Rodrigo Torres |
| Slag Gallery, Brooklyn | Naomi Safran-Hon / Dan Voinea |
| Spinello Projects, Miami | Sinisa Kukec |
| Stene Projects, Stockholm | Per Fhager |
| MARC STRAUS, New York | Sam Jinks / Marin Majic |
| Galerie Heike Strelow, Frankfurt | Hendrik Zimmer |
| STUDIO10, Brooklyn | Jude Tallichet |
| Catinca Tabacaru Gallery, New York | Rachel Monosov |
| This Is No Fantasy + Dianne Tanzer Gallery, Melbourne | Petrina Hicks |
| Frederieke Taylor Gallery, New York | [dNASAb] |
| TEZUKAYAMA GALLERY, Osaka | Tomohiro Kato |
| Galerie Trois Points, Montreal | Anne-Renée Hotte |
| Two Rams, New York / London | Ryan Schneider |
| UNION Gallery, London | Rose Wylie |
| Upfor Gallery, Portland | Jack Featherly |
| Vane, Newcastle upon Tyne | Stephen Palmer |
| WHATIFTHEWORLD, Cape Town | Michael Taylor |
| widmertheodoridis, Zurich | Jim Verburg |
| Mark Wolfe Contemporary, San Francisco | Todd Lanam |
| YOD Gallery, Osaka | Hiroshi Shinno |
| Steven Zevitas Gallery, Boston | Franklin Evans / Ann Pibal |
| Galeri Zilberman, Istanbul | Burçak Bingöl |
For all the latest art fair news sign up to My Widewalls today!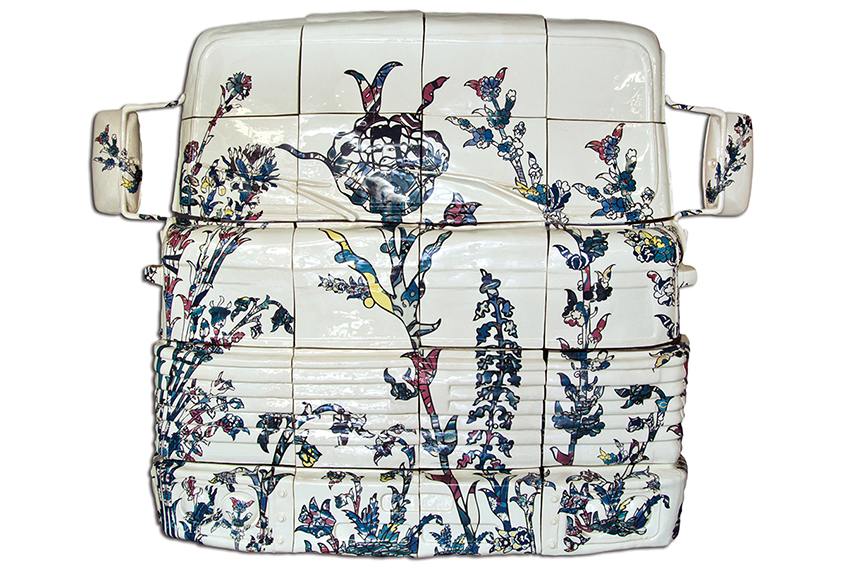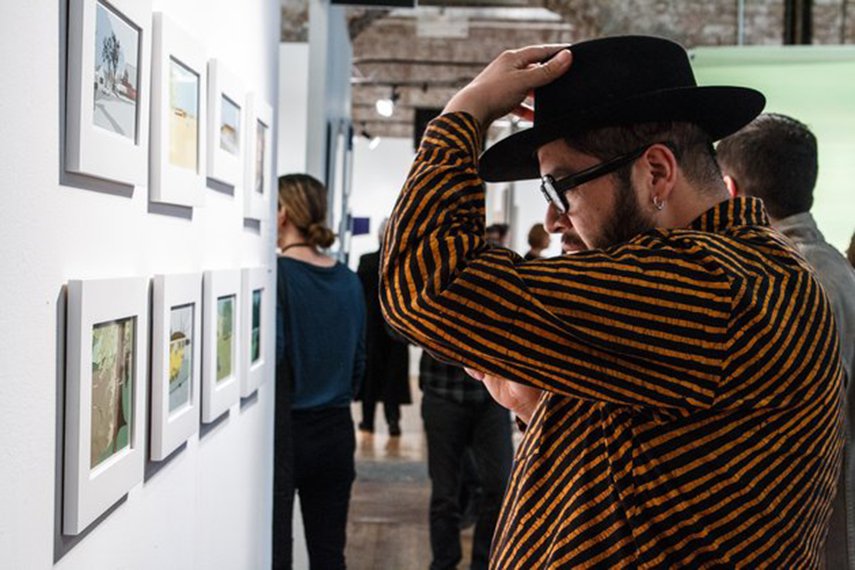 All images courtesy of VOLTA & as credited.
[mc4wp_form]
Follow These Galleries
Culver City, United States

Miami, United States

Paris, France