VOLTA NY - Celebrating Its Decade Edition
One of the most exciting art events in the city, VOLTA NY is celebrating its decade edition as a solo-focused international contemporary fair. Returning to PIER 90 in New York from March 1st until March 5th, 2017, this invitational fair of solo artist projects is the American incarnation of the original Basel VOLTA show, which was founded in 2005 by dealers Kavi Gupta from Chicago, Friedrich Loock  from Berlin, and Ulrich Voges from Frankfurt as a fair "by galleries, for galleries". Conceived as rigorously curated, boutique event, the fair now showcases relevant contemporary art positions from emerging international artists, from cutting-edge trendsetters to next year's rising stars. Being both accessible to younger art-lovers and beloved by seasoned collectors alike, VOLTA NY spotlights artists through primarily solo projects in order to refocus the art fair experience back to artists themselves and their works. This year, the event will bring together 96 galleries and artist-run spaces across five continents and 47 cities, presenting a dynamic and timely survey of innovative contemporary art by artists from 39 nations. A beacon for creative discovery during Armory Arts Week, VOLTA NY will be an exceptional opportunity for art enthusiasts and collectors alike to discover and re-discover contemporary talents from around the globe.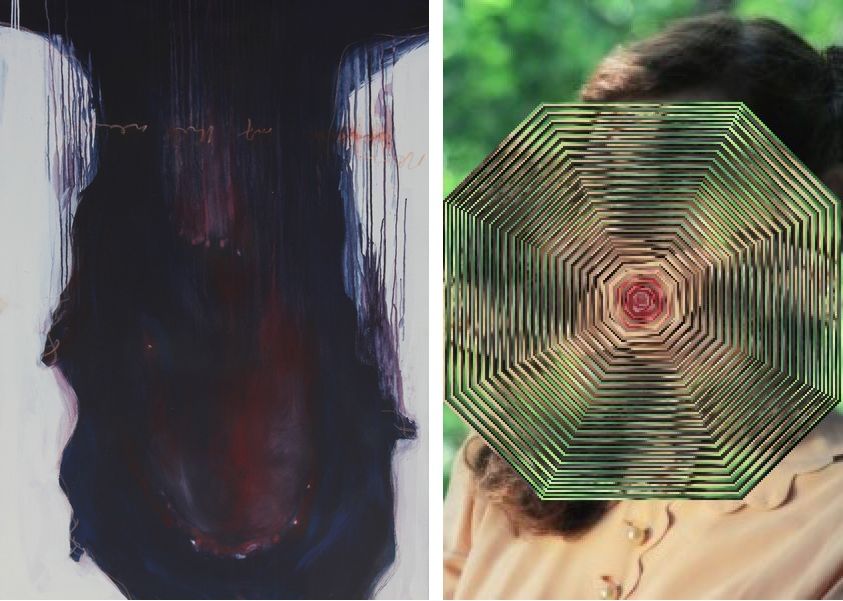 VOLTA NY Exhibitors
Opening its application this year specific to its ten-year anniversary, VOLTA NY was committed to identifying and receiving the boldest and most salient proposals from galleries around the globe. Combined with newly invited galleries over the course of the fair team's travels during the last year, 36 first-time exhibitors will join an international array of returning ones. Having a well-curated selection of contemporary art from all over the world, VOLTA's mission as a truly globally conscious fair continues. Coming from 39 countries across five continents, the list of participants at the VOLTA NY is truly impressive. Let us mention a few ones whose booths you should definitely not miss: Beers Contemporary from London with an exhibition program dedicated to the exploration of relevant issues through progressive, contemporary art; Freight+Volume from New York, dedicated to showcasing the work of emerging and established artists, and in particular work which is innovative and not afraid to take risks; Richard Koh Fine Art from Kuala Lumpur, regarded as a pioneer for introducing Southeast Asian contemporary art to Malaysia and the region; Joshua Liner Gallery from New York, presenting an exciting roster of established and emerging artists from North America, Asia, and Europe; New Image Art from Los Angeles, focusing on skate and surf-influenced art, as well as fine art; and Galerie Ora-Ora from Hong Kong, specializing in Contemporary Ink, sculptures, and the discovery of emerging talents, among others.
The List of Exhibitors
Gallery/City
532 Gallery Thomas Jaeckel, New York
A.I.R. Gallery, Brooklyn
Angell Gallery, Toronto
Galería Isabel Aninat + Y GALLERY, Santiago / New York
Danielle Arnaud London, London
Project ArtBeat, Tbilisi
ART FRONT GALLERY, Tokyo
ARTCOURT Gallery, Osaka
ARTLabAfrica, Nairobi
Martin Asbæk Gallery, Copenhagen
Barnard Gallery, Cape Town
Beers London, London
Galerie Simon Blais, Montreal
Rutger Brandt Gallery, Amsterdam
Jan de Vliegher, Carlos Sagrera
C24 Gallery, New York
CES Gallery, Los Angeles
CHARLIE SMITH LONDON, London
The Chemistry Gallery, Prague
Chimento Contemporary, Los Angeles
Civilian Art Projects, Washington DC
Coates & Scarry, London
Ethan Cohen Gallery, New York
COHJU Contemporary Art, Kyoto
CONNERSMITH., Washington DC
DAVID&SCHWEITZER Contemporary, Brooklyn
dc3 Art Projects, Edmonton
De Chiara Projects, Kingston / Berlin
LUIS DE JESUS LOS ANGELES, Los Angeles
Galerie Jan Dhaese, Ghent
Galerie Dix9, Paris
Tamar Dresdner Art projects, Tel Aviv
Gallery Dukan, Paris / Leipzig
Galleri Fagerstedt, Stockholm
JONATHAN FERRARA GALLERY, New Orleans
Foley Gallery, New York
Samuel Freeman, Los Angeles
Freight+Volume, New York
frosch&portmann, New York
Galerie Thomas Fuchs, Stuttgart
GE Galería, San Pedro Garza García
GALERIE LOUIS GENDRE + MORI YU Gallery, Paris / Kyoto
Green On Red Gallery, Dublin
Muriel Guépin Gallery, New York
Gallery H.A.N., Seoul
HilgerBROTKunsthalle, Vienna
Kristin Hjellegjerde Gallery, London
Elizabeth Houston Gallery, New York
Galerie Michael Janssen, Berlin
Gabinete de Arte k2o, Brasília
Knight Webb Gallery, London
GALLERY KOGURE, Tokyo / New York
Richard Koh Fine Art, Kuala Lumpur
Galerie Kornfeld, Berlin
George Lawson Gallery, San Francisco
Joshua Liner Gallery, New York
Litvak Contemporary, Tel Aviv
The Lodge Gallery, New York
Lump, Raleigh
Magic Beans, Berlin
Ana Mas Projects, Barcelona / San Juan
Meno parkas, Kaunas
PATRICK MIKHAIL GALLERY, Ottawa / Montreal
GALLERY MoMo, Tokyo
New Art Projects, London
New Image Art, Los Angeles
Nunu Fine Art, Taipei
OCP, Brooklyn
Claire Oliver Gallery, New York
Galerie Ora-Ora, Hong Kong
Pablo's Birthday, New York
Pan American Art Projects, Miami
Planthouse, New York
PRIVATEVIEW, Turin
robert henry contemporary, Brooklyn
ROCKELMANN &, Berlin
RoFa Projects, Potomac
Rubber Factory, New York
Samsøñ, Boston
Sapar Contemporary, New York
SEASON, Seattle
Semjon Contemporary, Berlin
Galeria Senda, Barcelona
Slag Gallery, Blooklyn
SODA gallery, Bratislava
MARC STRAUS, New York
taubert contemporary, Berlin
TEZUKAYAMA GALLERY, Osaka
Timebag, Medellín
VICTORI + MO, Brooklyn
WHATIFTHEWORLD, Cape Town
Mark Wolfe Contemporary, San Francisco
X Contemporary, New York
Yellow Peril Gallery, Providence
YOD Gallery, Osaka
Galerie Youn, Montreal
Zorzini Gallery, Bucharest
The Curated Section
First introduced last year, VOLTA NY has prepared a second iteration of the fair's Curated Section. Within this section, a curator selects a group of artists based around a common theme, then installs the project across freestanding museum-style walls as an independent exhibition within the heart of the fair, aiming to encourage a dialogue between artists. Titled Your Body Is a Battleground, this year's selection will be overseen by writer-curator Wendy Vogel and will feature works in identity politics, archiving, and interventionism. Barbara Kruger's 1989 work Untitled (Your body is a battleground), produced for the Women's March on Washington in support of reproductive freedom nearly 30 years ago, acts as a reference point to the section's proposed artists shortlist. The curatorial concept will tap into some very vital concerns that are all the more relevant and prescient, considering recent political moves in the United States and abroad. As Vogel explains, proposed artists "mobilize a keen understanding of media representation, the power of the archive, and an investment in the strategies of Conceptual art."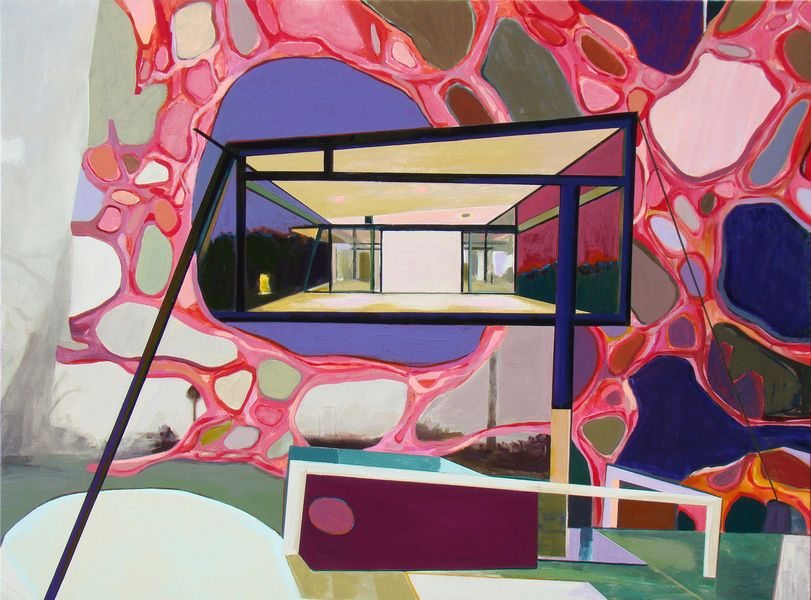 The Video Wall and VOLTA Salon
Successfully debuted in the previous edition, the fair will once again host the Video Wall, a daily rotation of single-channel videos across a 30-foot wall at the front of the fair, featuring artists exhibiting in and beyond the main fair and the Curated Section.
The fair will also host a series of public discussions and talks curated by Artnet. Invited industry professionals from all aspects of the art world will engage the audience in a salon-style discussion program. The series will present four topics: Learning to Love the Studio Art PHD, focusing on the debate around the higher education in visual arts, Improv for Artists, opening a dialogue about the role of risk, play and laughter in art, Shoot to Thrill: Picturing in New York, 1977 – Now, focusing on photographic reflections on the rare subcultures of disco, hip-hop, and early house music and how they served as crucial safe spaces for LGBT-defined people and people of color, and Art Meets Tech, focusing on what these two industries can learn from each other.
The VOLTA NY Location
Practical Information
VOLTA NY will take place at PIER 90 in New York from March 1st until March 5th, 2017. The Guest of Honor Preview will be hosted on Wednesday, March 1st, 2017, from 5 to 7pm, and the VIP + public vernissage will be organized from 7 to 10pm. From Thursday to Saturday, the fair will be open for visitors from 12 to 8pm, and on Sunday, from 12 to 5pm. The general admission ticket is $25, while the price for students, cultural institutions and groups is $20. The single VOLTA NY / The Armory Show Combination Ticket is $60, while the group price is $50. For more information, visit the fair's website.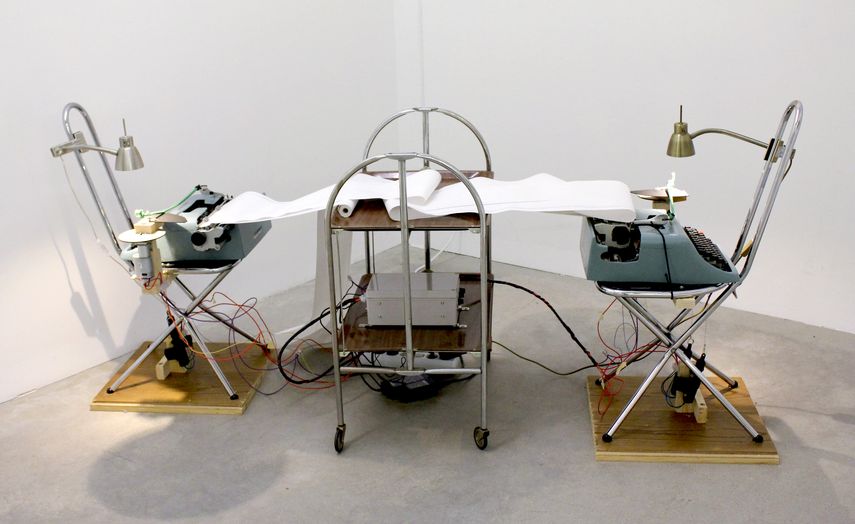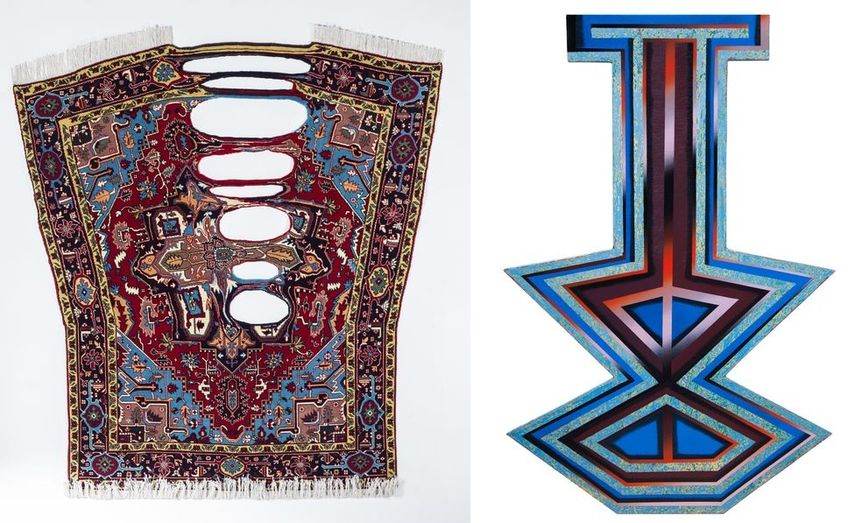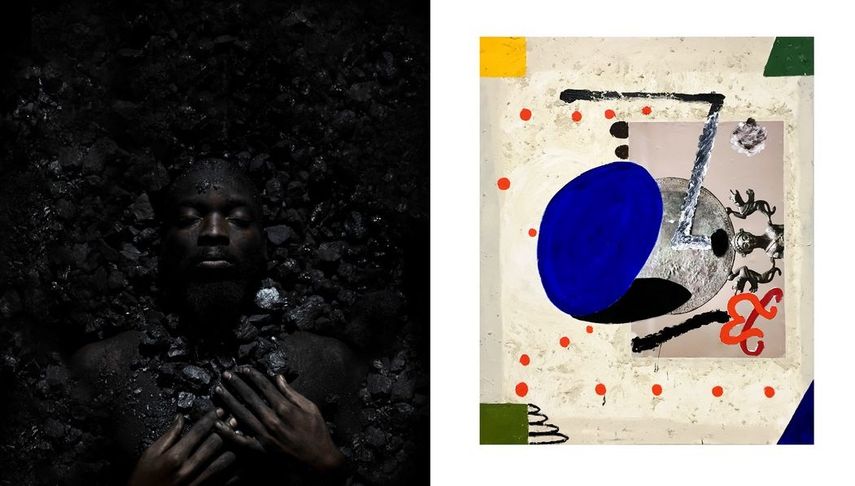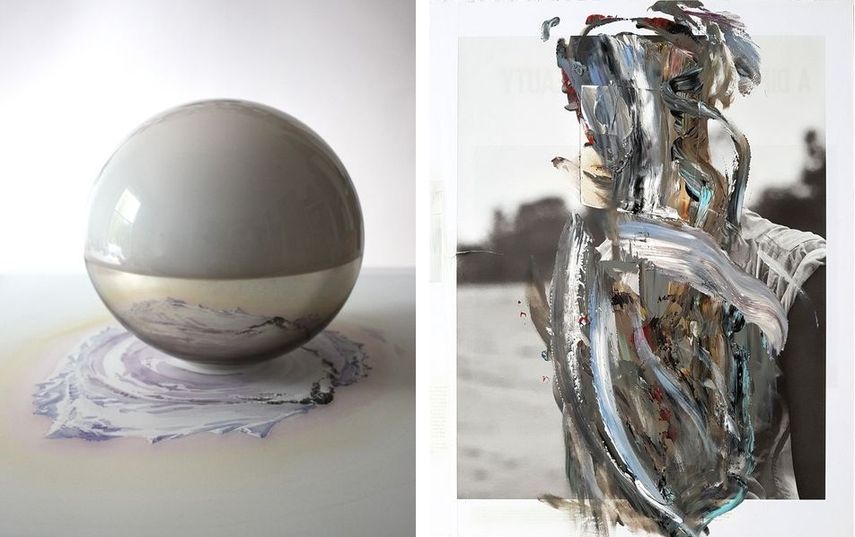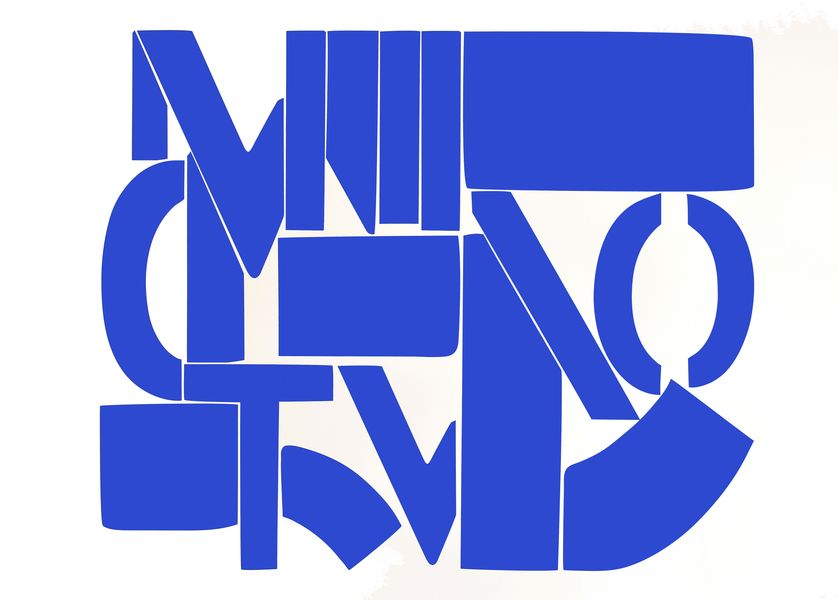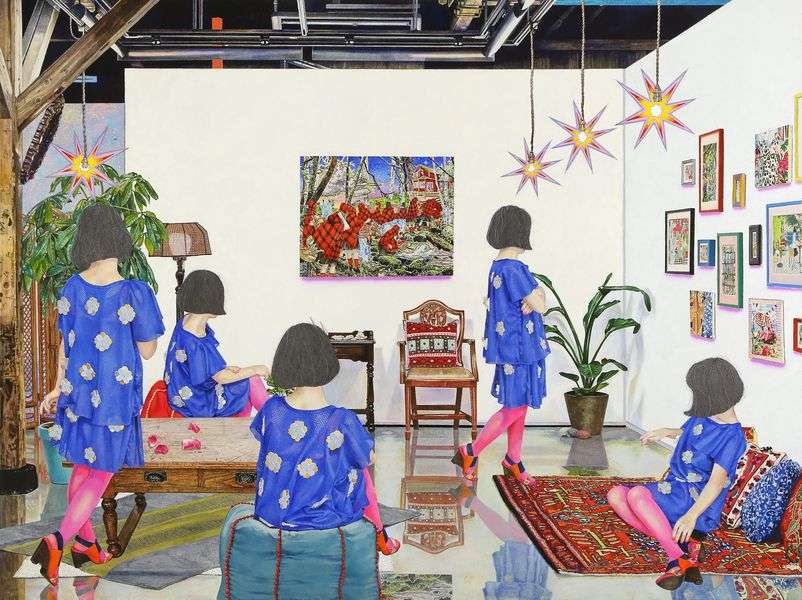 Featured images: VOLTA NY at Pier 90 in New York City Image courtesy David Willems Photography; Lester Rodríguez – Crossing, 2016, Offset printing on paper boats, variable dimensions. Presented by RoFa Projects, Potomac; Rachel Rampleman – Bodybuilder Study (IFBB, #27), 2015, Archival inkjet print, 40 x 60 in. Presented by X Contemporary, New York. All images courtesy of VOLTA NY.