Vusi Beauchamp Exhibition to Open at Kalashnikovv Gallery
It is hard for a European person to fully grasp the hidden implications of growing up in South Africa, under the continuous pressure of the political turmoil and all of its consequences. Not a lot of time has passed since the apartheid was abolished, but its aftereffects are felt by the people to this day. Perhaps, one of the ways to approach and empathize with South Africans is to learn from their art, filled with various influences and layers. An artistic star from Pretoria, Mxolisi Vusimuzi Beauchamp provides a powerful vision of the South African condition boldly underlined with strong social commentary and bright color. In his latest oeuvre, Vusi Beauchamp ironically invokes the TERRORIST, through a series of new paintings and mixed media drawings, opening in exhibition at the Kalashnikovv Gallery in Johannesburg.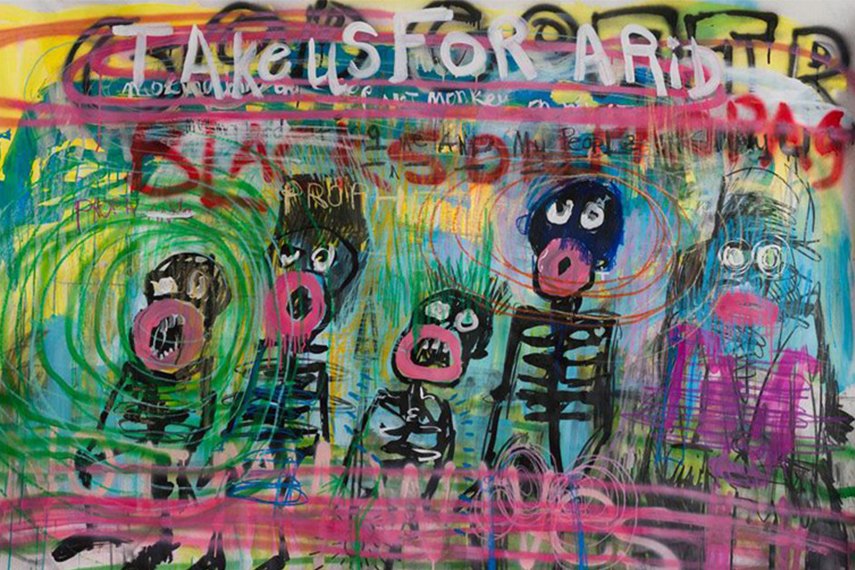 Suggestive Dichotomies in Vusi Beauchamp's Art
Similarly to Jean-Michel Basquiat, Vusi Beauchamp bases his work on a plethora of suggestive dichotomies, juxtaposing wealth to poverty, freedom to confinement and racism to tolerance. Naturally imposed by the given environment, these issues have affected the young artist and marked him during his formative years, where we can read another cultural parallel to the example of SAMO. These parallels are also visible in the stylistic rendering of Beauchamp's canvas, where simple forms and suggestive emblems overlap under the linear and seemingly chaotic burst of bright greens, yellows or pinks. However what separates this artist from the New Yorkian path is the use of vibrant colors, through which his artworks reveal a distinctively African heritage, as well as the overt use of satire. As the artist describes, "Humor is an important ingredient, weather used in my plays, comic books, paintings or when used to simultaneously depict so called realites and stereotyping by the mainstream media." Still, the conceptual basis of Vusi's art does remain western, recognized in numerous references to popular culture, and described as "post-race, post-black and post-apartheid".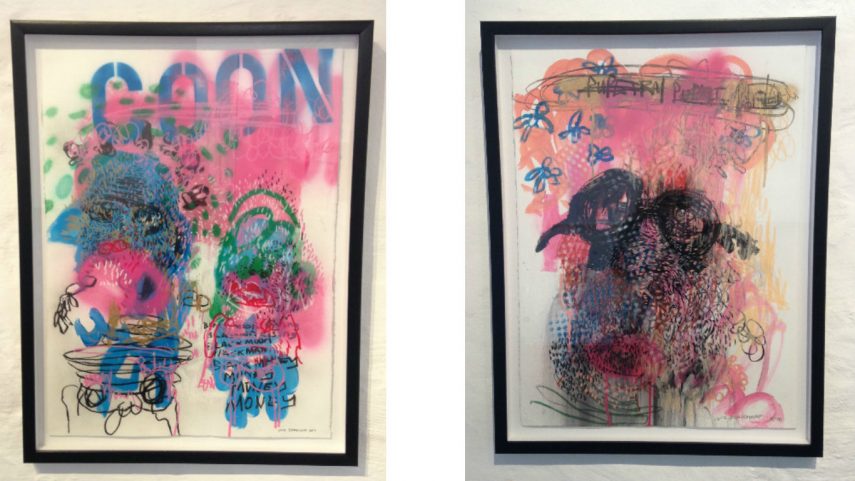 TERRORIST in Pictures
Alluding to the continuous turbulences in South Africa caused by various social situations, the subtitle of the exhibition suggests that "One man's terrorist is another man's hero". Contemplating the proposed angle, we might be allowed to enter artist's world, to put ourselves in the shoes of a Pretorian witness, perhaps even grasping more than the edges of the bigger picture. Power games, perpetual dissatisfaction and unfair treatment of the people shine through every aspect of Beauchamp's multi-faceted art, placing the observer in the middle ground between the oppressor and the oppressed.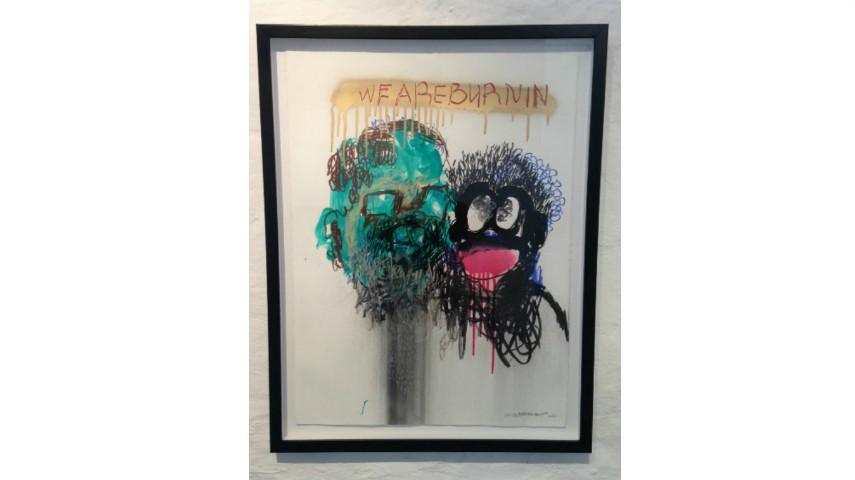 Vusi Beauchamp at Kalashnikovv Gallery
New series of Vusi Beauchamp art brings an array of paintings and drawings executed in his recognizable style and concept. The exhibition opening has been announced for Thursday, October 6, 2016 at Kalashnikovv Gallery Johannesburg. TERRORIST will remain on view till October 26, 2016.
Follow These Galleries
Johannesburg, South Africa

Berlin, Germany

Hamburg, Germany