Walk and Talk
This year's Walk and Talk Azores Festival gathered an impressive group of artists, justifying its status and proving it already became a tradition. At the beautiful location of São Miguel island, more than 50 national and international creative artists come to one place to present their works and experience the unique mixture of beautiful nature, interesting culture and welcoming local community. From 18 July to 3 August, visitors of the festival got to see not only paintings and murals, but also concerts, performances, workshops, group discussions and much more. After the two-week event ends, the festival's creative dynamic extends to the Public Art Museum of São Miguel, where visitors and locals can freely enjoy, and 365 days a year, of a wide and growing circuit of inedited artistic interventions.
Platon As An Inspiration
The list of artists is long and outstanding – David Penela, Diogo Mendes Freitas, Fernanda Eugenio, Vhils, Fidel Evora, Hyuro and many others. One of the names that got the attention of both Portuguese as well as international audience was a Romanian-born artist Obie Platon. He was called by the Walk and Talk crew to paint a large mural entitled "Platonic Forms Story", which is now part of the festival's Public Art Circuit. The mural introduces the viewer to the five characters created by the artist over the last 14 years – each one of them epitomising different style and form, but all of them corresponding to a geometric shape of the Greek philosopher Plato. Characters Allan Dalla (representing earth), Pop Prince (air), Madame Mezzanine (universe), Lost Letter (fire) and Qrip Tip (water) responded amazingly with the audience at Walk and Talk. The characters are usually represented separately, but this time, the artist decided to bring them together creating an unforgettable visual experience.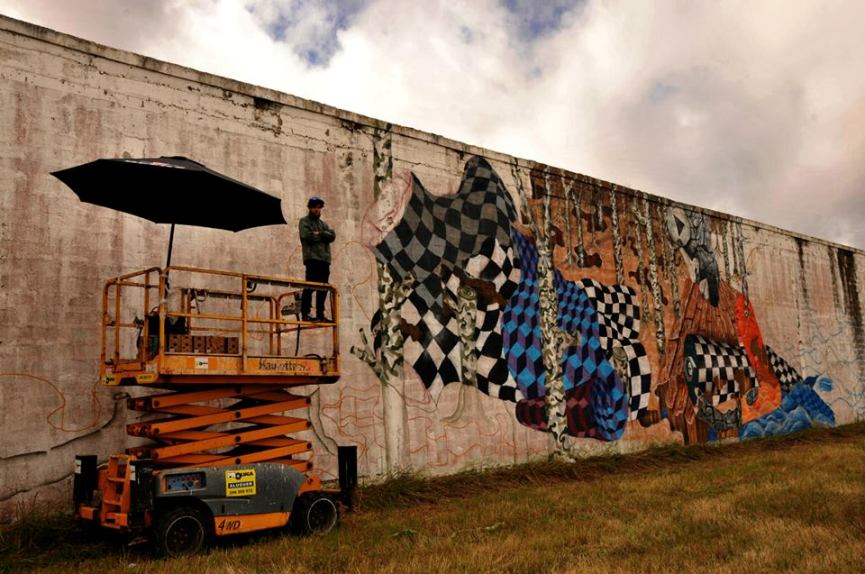 Vhils And Hyuro
Work of Portugal-born, their local artist, Vhils didn't disappoint either. The street art star presented another one of his signature chiseled local portraiture that fit so well on the walls, as if they were meant to be there form the beginning. Hyuro's work continued to challenge stereotypes of women and relating social stigmas in her new artwork, as she displayed both emotional and sad relationship between parent and a child, but at the same time the transience of life.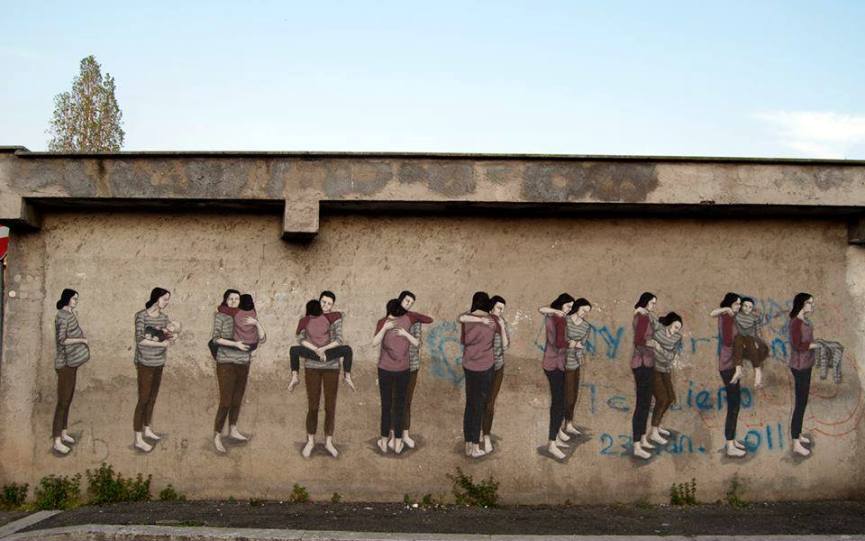 A Must-See
If you missed the festival this year, don't worry, there will be another one next year, and in the meantime, if you happen to go to Portugal, drop by the Public Art Museum of São Miguel and enjoy whole-year exhibitons.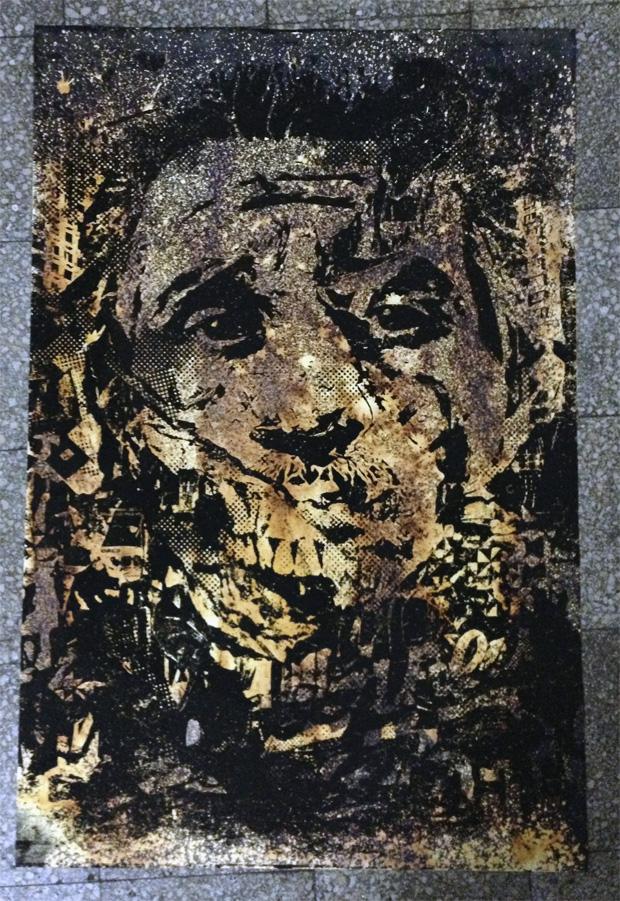 [mc4wp_form]