Wall Ball 2014
Believing in art as the spark that ignites the change, in human lives and in the community, the Philadelphia Mural Arts program has been devoted to the art supporting programs for three decades. The organization has been dedicated to helping out individuals and groups through creativity and it's supported by donations. One of the major fundraising events is the Wall Ball, occurring every year and awarding inspiring personages, while auctioning interesting artwork.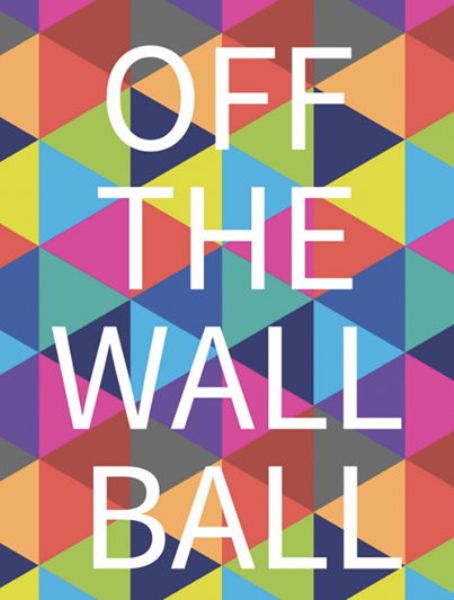 Mural Arts Wall Ball
Philadelphia Mural Arts Program held an annual fundraiser on May 29 under the name Wall Ball. This year, the 30th anniversary of the Wall Ball was celebrated, raising funds for creation of significant and influential public art projects that make grim public spaces brighter, engaging communities and individuals alike. Wall Ball was designed to support the high-quality programs for youth, especially for the young people under impact of the justice system and under treatment for behavioral issues.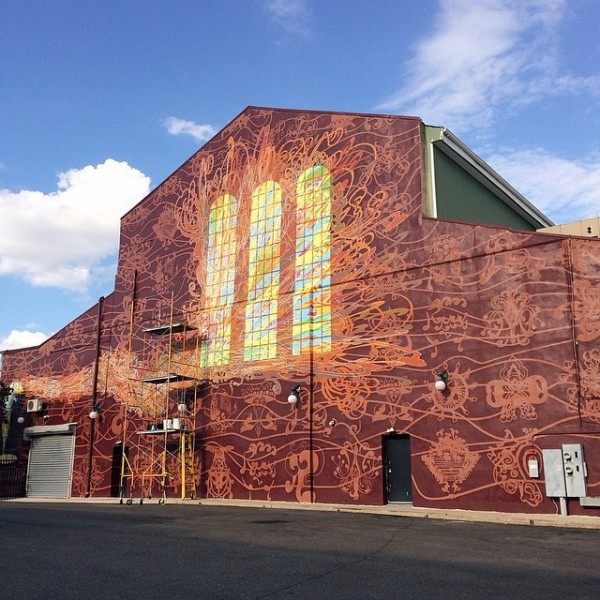 Figures in Mural Art
This year's event was held at Union Transfer concert venue, honoring Joe Goldblum, major beneficiary of the program and Mural Arts Board Chair, M. Night Shyamalan, the famous movie director & Shepard Fairey, super-street artist who will be having a DJ set as well, along with Cosmo Baker. One of the highlights of the evening was the Secret Walls competition between L'Amour Supreme and Paul Santoleri. The venue was embellished by a stunning new mural named Amplify, executed by a mural giant Ben Volta.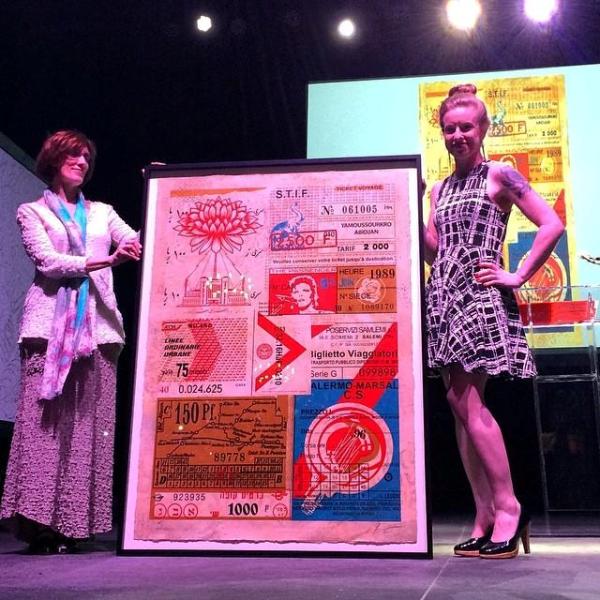 Shepard Fairey was one of the stars of the evening this year, as he received Mural Arts first annual Tony Goldman Visionary Artist Award, titled in honor of the late Tony Goldman, founder of Wynwood Walls who died at the age of 68. The selection of Shepard Fairey as the first recipient of this award is significant in terms of course in which the award will continue.
Among the art that was sold off during the live auction, there were additions by Secret Walls, and a piece by Obey creator Fairey that went for $14,500. The evening was a great success, funds were raised, attendees had heaps of fun, while important figures of the new urban art movement were appropriately acclaimed.