Wall to Wall Project - Converse x Juxtapoz Magazine
In the span of over two years, Juxtapoz magazine and Converse have collaborated on a huge urban art project called Wall to Wall. They would choose a city in North America and invite a street artist from the community to execute a semi-permanent, or permanent for all we know, mural, with a topic being the interpretation of the emblematic Converse star. This vast endeavor is an art project including some branding and it stands for a special delight for all invited artists and consequently, for the public as well. During this period, Juxtapoz has curated many segments of this global show by selecting a diverse assembly of muralists. Although all of the murals contain references to Converse sneakers, they are primarily unique artistic creations of each of the authors, containing their signature expression and unique message.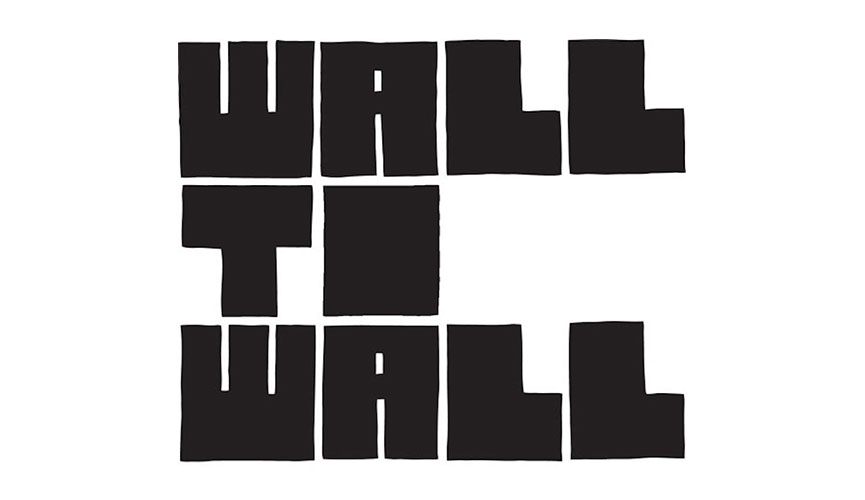 Wall to Wall in the US and beyond
Lango and Henry Lewis made their piece in San Francisco, Ed Trask in Richmond, Virginia and El Kamino in Brooklyn. Originally Brooklyn-based artist, Vizie, executed his large-scale abstract piece in Chicago, Boston's Caleb Neelon, one of contributing editors of Juxtapoz, did a piece in his city, and a Texan, Josh Row, produced a vivid wall piece, filled with multiple characters and text in the town of Austin. As the project grew, it surpassed the borders of the US, and reached the streets of Canada in the work of Troy Lovegates, a.k.a. OTHER, who painted a signature chromatic figurative work in Toronto. In Montreal, a mural by 123Klan, art and design crew was created. Many new and acclaimed names took part, since the activity was spanning from one wall of the continent to another. PUSH did a mural in Huntington Beach in California, NYC -based David Ellis painted on the streets of Manhattan, and Jersey Joe made a piece in another Brooklyn enterprise.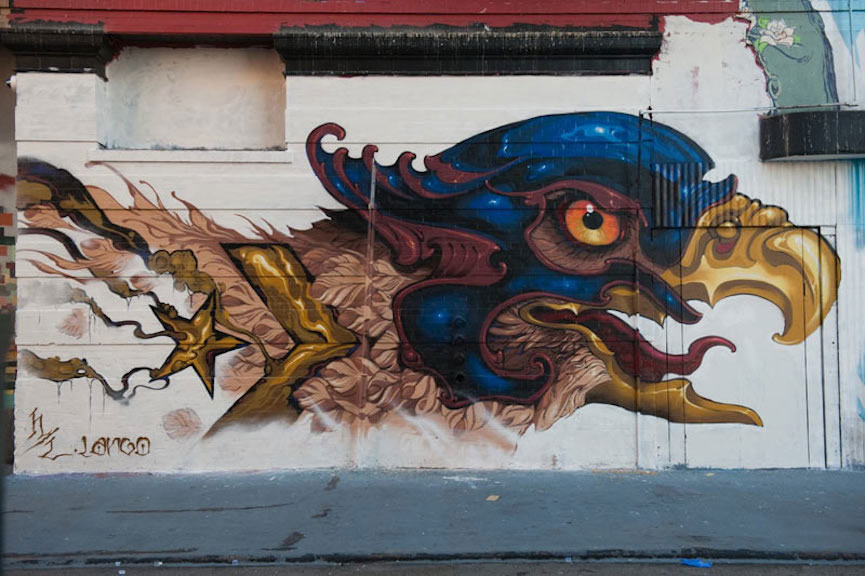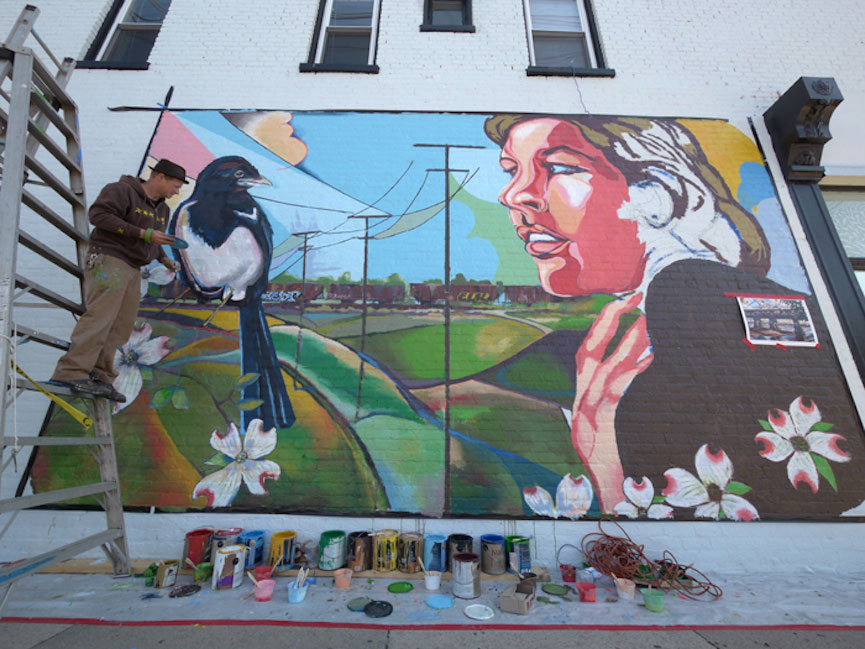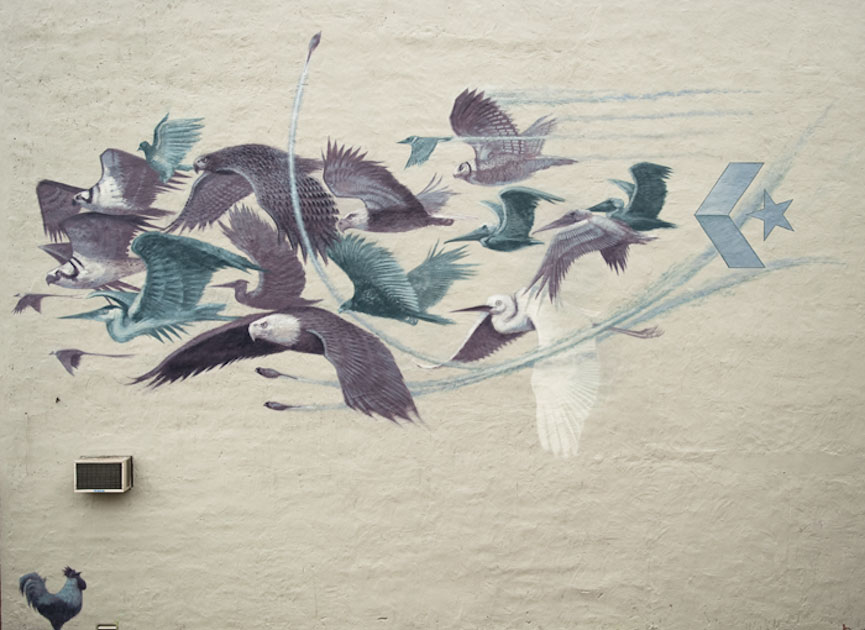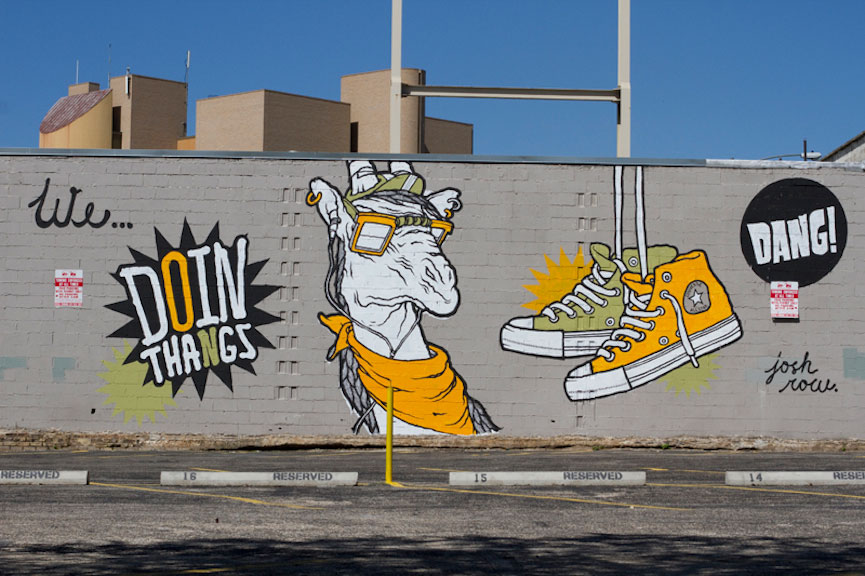 Art Basel Hong Kong
Wall to Wall project became a massive undertaking over time, and it spanned globally, from USA to Europe, and to Asia. Juxtapoz mag documented several magnificent pieces realized on the walls of Hong Kong shot during the first Art Basel Hong Kong week. Inhabitants of this Asian megalopolis can enjoy the works of Brazilian muralist, Alex Hornest, originally French Charles Munka, and the Shenzen's own IDT Crew.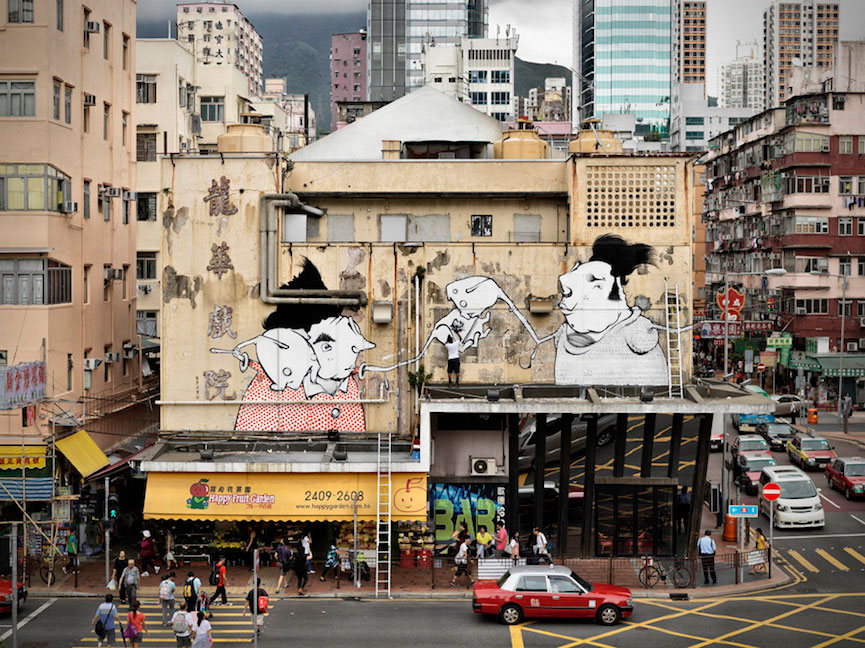 Recent Murals
Recent project executed in the United States include a piece by Mike Shine and Andrew Schoultz, new mural additions to the walls of San Francisco, as well as the piece of an all-favorite artist, Buff Monster.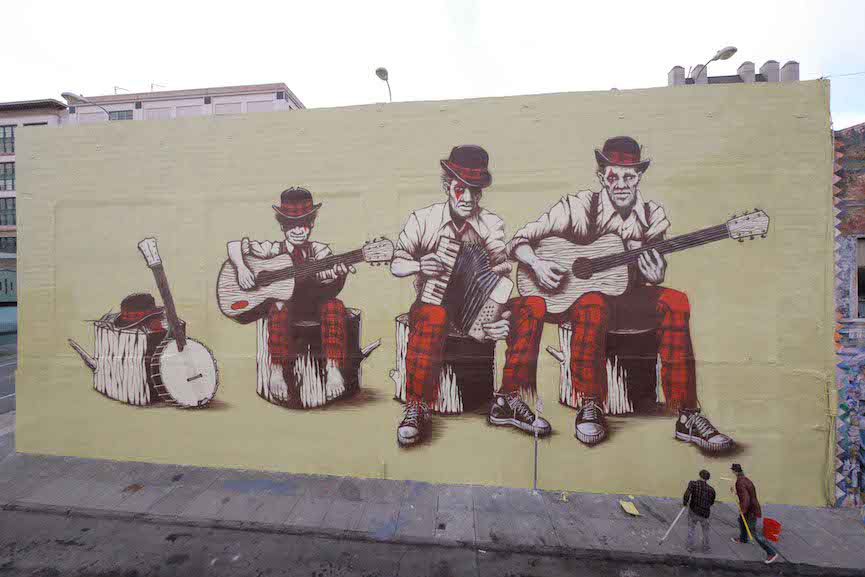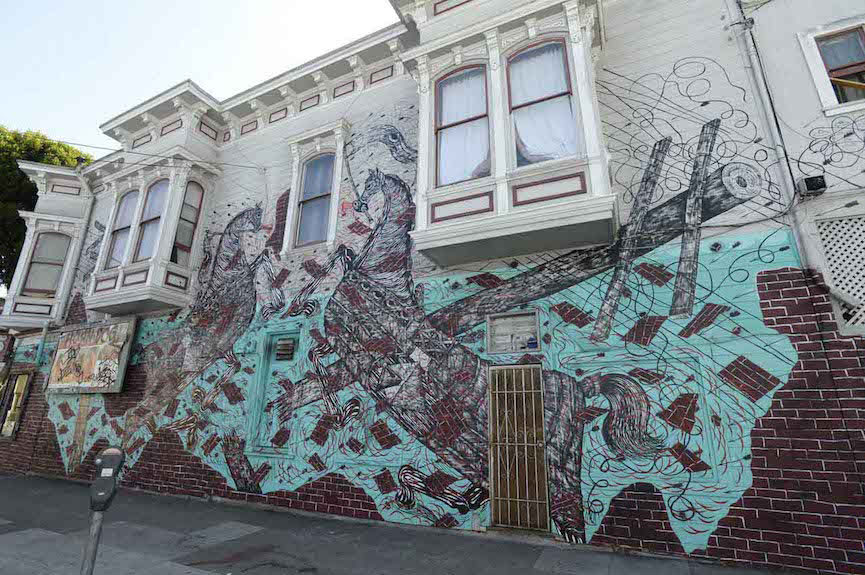 Buff Monster for Wall to Wall
This LA phenomenon, dedicated to his lively, slightly bizarre and heavily contoured pink style, painted a piece in Williamsburg quarter of Brooklyn in only 4 days. A bright, signature Buff Monster piece was finished in October and it found its place on a longitudinal wall, executed through a complicated process that included three assistants. His scary/funny characters are contrasted by neutrally colored rocks, distinctively featuring the footwear on characters – pink Chuck Taylor's.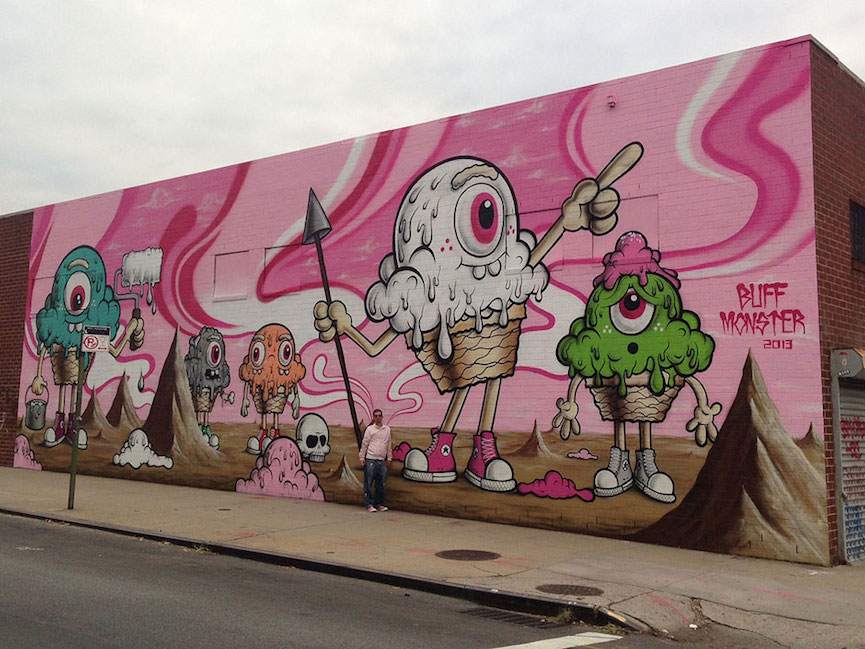 Follow These Galleries
Culver City, United States

Miami, United States