Walls Works - The Wall since 1960
When the words "wall" and "Berlin" are to be found in the same sentence, especially in the context of the second half of the 20th century, surely the first thought that comes to mind isn't that of an artistic notion. However, the story here presented is not one of the European divide, but rather an inclusive one. And although the background of the artwork can be of socio-political nature, it is the artistic aesthetics that is in the forefront.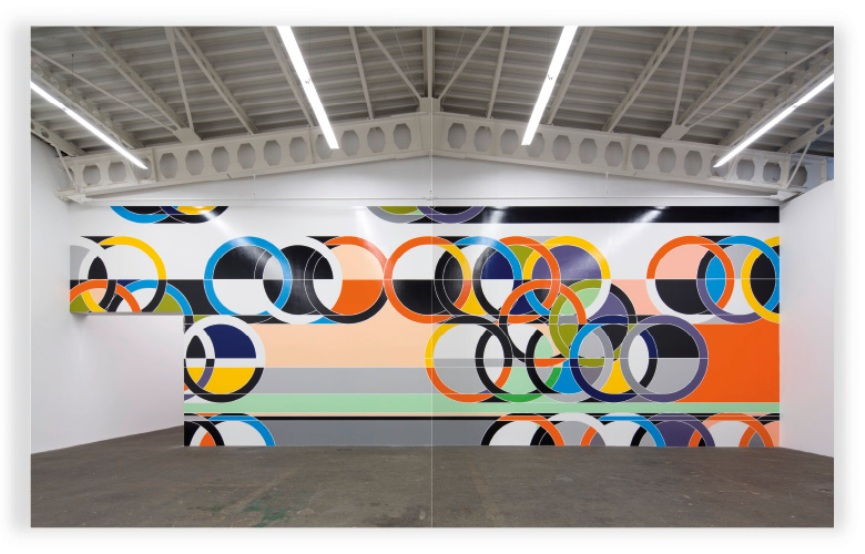 A Large Scale Exhibition
During the period from November 29th 2013 to January 11th 2015, at Hamburger Bahnhof, an exhibition will try to convey the stories of different approaches to the wall since the 1960s.  The exhibition is able to take place thanks to a purchase enabled by the Verein der Freunde der Nationalgalerie. It is curated by Gabriele Knapstein, with the assistance of Uta Caspary.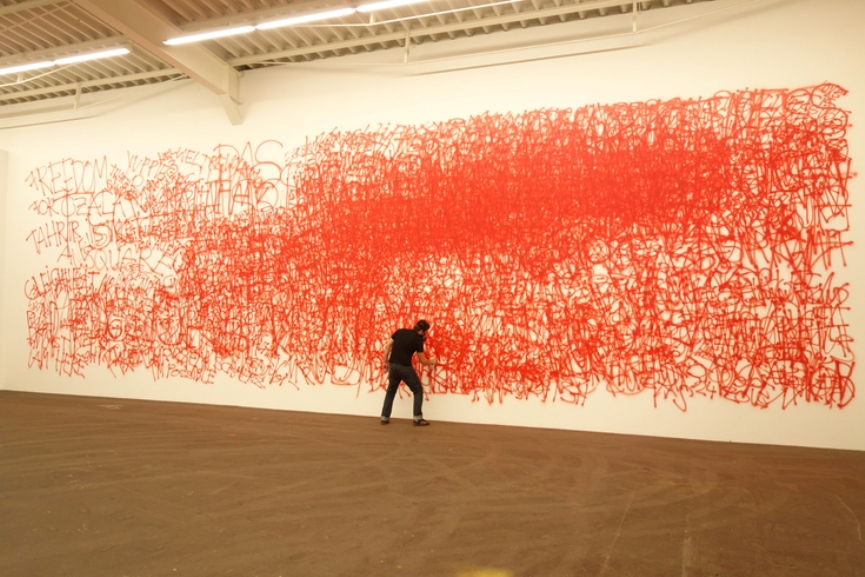 The Wall
Practically all the artwork had been created through activity and design with direct "communication" with the wall. Installations, drawings and paintings interact with such creative work which can include the use of silkscreen and/or wallpaper, as well as sculptural objects or even video work. Through the usage of the wall as an inspiration and, simultaneously, as a specific vessel for artwork, a composite of pictorial, multimedial and architectural work seems to be noticeable and "felt" at all times. It is a true abundance of artistic experience.
An Abundance of Styles
At the very beginning of the exhibition, a number of conceptual pieces and artwork which could be attributed to Minimal Art was shown. Later on, in Hall 2, there were paintings on the wall, presented together with paintings on canvas. Consequently, the urban art movement, including graffiti, is shown in the basement floor, completing a circle of what can be described as a "two-dimensional" art. On the other hand, the public can appreciate and savor the art created in merger with the wall, represented by marvelous installations. Finally, the exhibition will be concluded with work that transpires exposure to definition of space and the physical experience of space. It is a particular privilege to be able to experience so many different artistic styles and approaches during such a long period of time. To be able to see transformation of worldviews in the course of decades, gives one an opportunity to review the creative metanarrative of a vibrant and very fruitful historical period. This is what is on display, and this is something that shouldn't be missed.