Warhol and Mapplethorpe as Explorers of Gender and Identity - Guise and Dolls
Warhol & Mapplethorpe: Guise & Dolls, a joint exhibition of works by Andy Warhol and Robert Mapplethorpe at the Wadsworth Atheneum Museum of Art comes to conclude the year as one of the most important ones for the transgender community worldwide. At a time when one of 2015's most recognizable images is Caitlyn Jenner's Vanity Fair cover shot by Annie Leibovitz, the Hartford museum brings the works of two iconic artists, which tell the stories of a New York City community of the 1970s and 1980s and explore the topics of role-playing, gender roles, masculinity, femininity and androgyny. With a total of 101 pieces on view, including paintings, photographs, Polaroids, prints and video, the show will reflect on how Warhol and Mapplethorpe approached these concepts in their own ways, painting a unique picture of these turbulent times.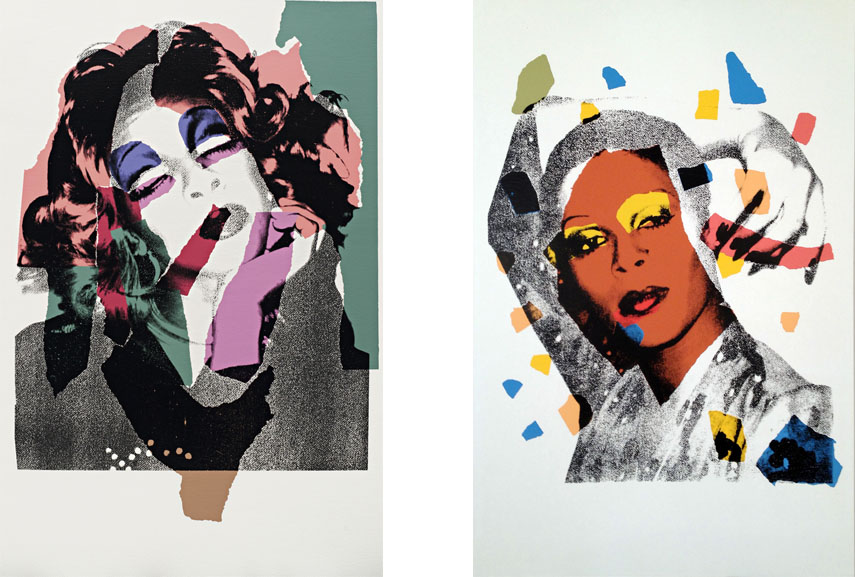 Warhol and Mapplethorpe
The figures and artworks of Andy Warhol and Robert Mapplethorpe were pivotal among the members of the LGBT community, many of which ended up being the subjects of their pieces. In the wake of the AIDS crisis and many rights movements, they constructed bodies of works dedicated to identity, gender and the nature of disguise of immense importance, often starting from their own selves. For Andy Warhol, it's a selection of photographic portraits from the Altered Image series, of the artist in a drag. This collaboration with photographer Christopher Makos was inspired by Man Ray's 1920s photographs of Marcel Duchamp's alter-ego Rrose Sélavy and represent black and white shots and five color Polaroid self-portraits of Warhol wearing an assortment of women's wigs. To accompany these works, there is the rarely exhibited group of prints and paintings of unknown drag queens, entitled Ladies and Gentlemen, which were commission by an Italian dealer and were discovered in Warhol's studio after his death; Polaroid test shots of transgender models from a bar in Hell's Kitchen in Manhattan; videos from The Factory and a series of paintings. As a special treat, there is the portrait of Robert Mapplethorpe, in form of his trademark silkscreen.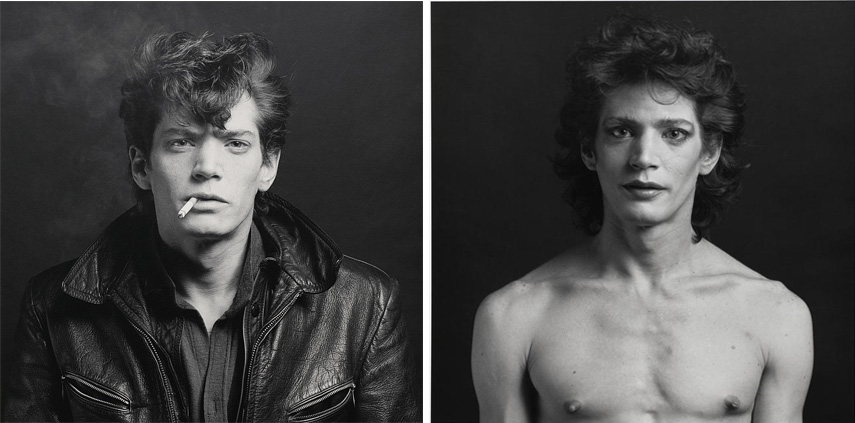 Guise and Dolls
To "return the favour", Robert Mapplethorpe also created a portrait of his fellow artist, a signature black and white shot placed inside a cruciform frame, as if Warhol was a saint. The photograph evokes that recognizable sense of rawness and honesty, a kind of feeling only a Mapplethorpe feeling can elicit. Same goes for the series of portraits of Patti Smith and the iconic cover of her 1975 Horses album. The photographer managed to present the singer's androgynous spirit which defies conventional concepts of femininity. In Mapplethorpe's images of Lisa Lyon, an international female bodybuilding champion, there is an example of the masculine-feminine duality, where any possible questions could be answered with a simple: "Does it matter?" Another crucial part of his oeuvre are his self-portraits, through which he seemed to have set out to find himself, to explore all possible sides of his personality and sexuality. Mapplethorpe often found himself between the "femme" and the "macho", and the honestly of them both suggests he was quite comfortable being both.
The Warhol & Mapplethorope: Guise & Dolls exhibition will stay on view till January 24th 2016 at the Wadsworth Atheneum Museum of Art in Hartford, CT, USA.
What are your favorite artworks by these icons? Share your thoughts on our Facebook page!
All images used for illustrative purposes only.