Weapons of Mass Seduction
Four years after Jörg Heikhaus aka Alex Diamond founded Heliumcowboy Gallery in Hamburg, he was introduced to artist Victor Castillo. In 2006, Diamond started representing Castillo and the two soon became not only associates, but also very good friends. But except from the great relationship they had, the two realised they share the same philosophy when it comes to work, even though they use different materials and styles. This is how the idea of organizing a joint exhibition started, and this September it's actually coming true.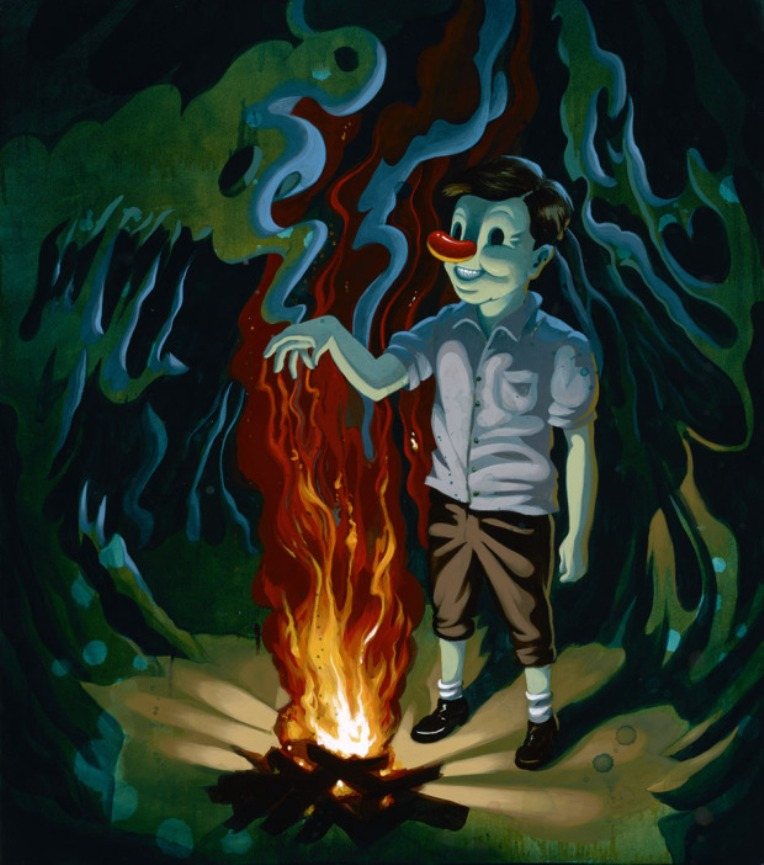 Same Goal, Different Style
Artists discovered they both share the same orientation of their artistic content: even though Victor Castillo is a painter and Alex Diamond makes amazing woodcuts, they both understand themselves as visual storytellers in a pop cultural world. Both their works also consist of one very important element – seduction – their artwork is deciphering the perceptual overload in everyday life. This way they uncover the seduction everyone is exposed to daily through media, social events and politics. The title of the exhibition, "Weapons of Mass Seduction", is a direct reference to this shared approach.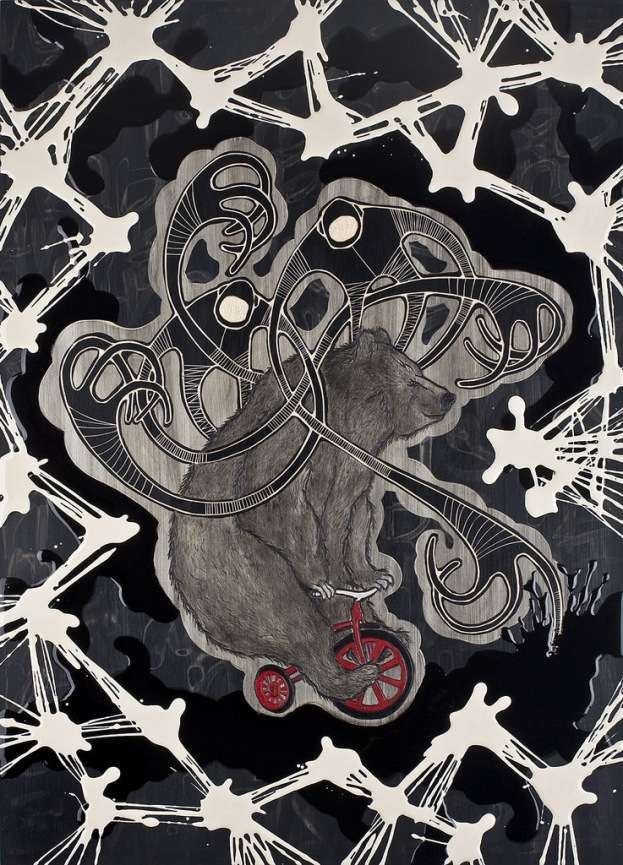 Castillo and Diamond
For his last exhibition, Castillo was experimenting with black and white to comment on dark, social issues. For this collaboration, he returns to color, which he uses to enhance the "perceptual overload" of modern life. His colleague, Alex Diamond (which is actually a project started by Jörg Heikhaus) shares the same approach but using totally different materials. His multi-layered wood cut pieces mix painting styles that take on contemporary themes. His creates devil-like characters, framed in swirling Nouveau-esque shapes.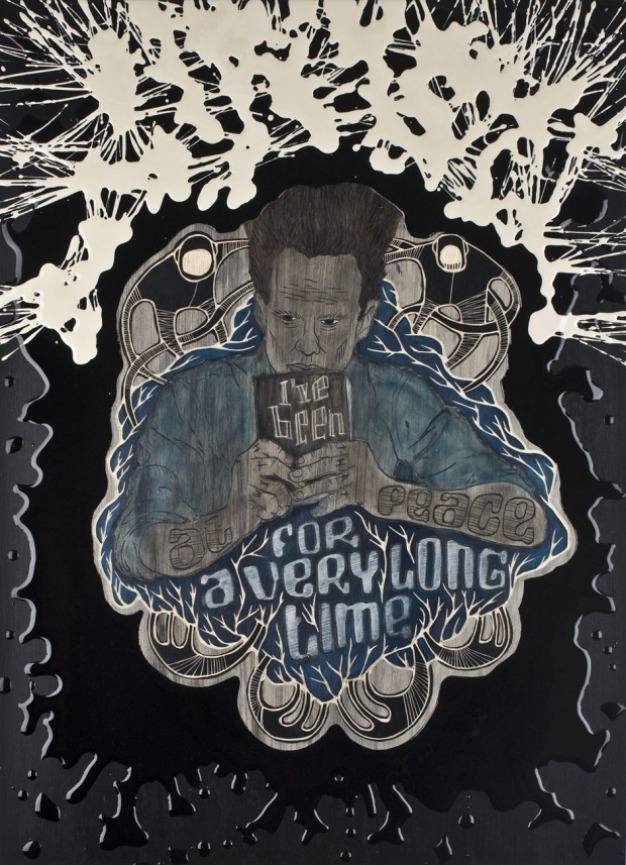 Brand New Location
"Weapons Of Mass Seduction" is the first exhibition which gets together these two artists. The concept is developed between Los Angeles and Hamburg, the cities where Castillo and Diamond live. In order to emphasize the specific characteristic of this joint exhibition, "Weapons Of Mass Seduction" is not shown in the space of heliumcowboy, but in an amazing location around the corner: a brand new store in the Holstenhof , a freshly renovated Art Nouveau building (Kaiser-Wilhelm-Straße 79-87). The exhibition opens September 13, running through September 27, 2014.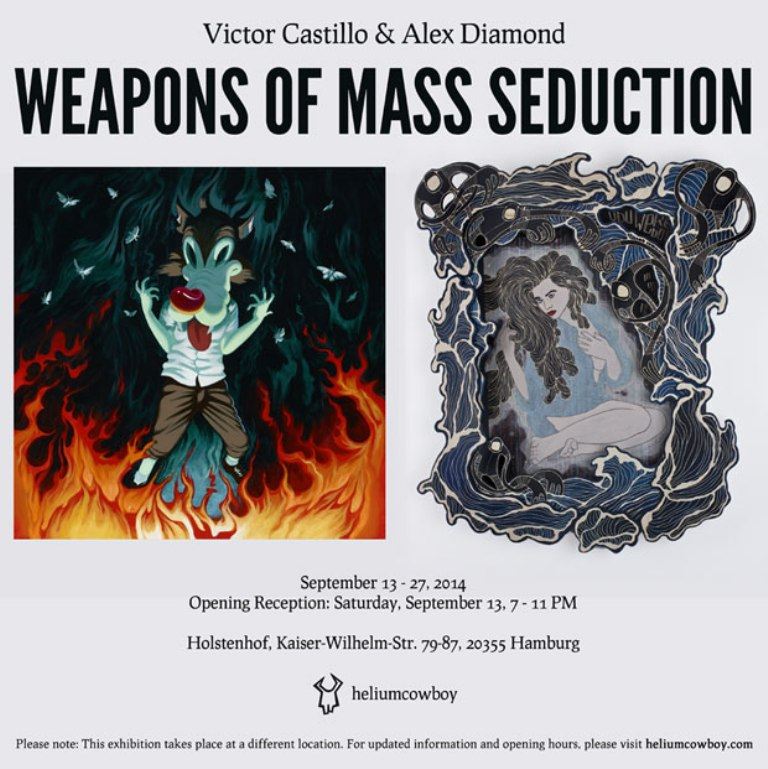 [mc4wp_form]