Web Series: Hanksy's Surplus Candy
Many a time, we have been talking about the possibilities of street art. This extraordinary phenomenon has the power to articulate social commentary, artistic expression and the living body of an urban space. What is more, through the expansion of the digital global community of street art lovers, the vast space of popular culture has created even more opportunities for the juncture of different elements with symbolic meaning. However, sometimes the articulation of symbols doesn't have to reflect a complex mixture of concepts. Sometimes, it as simple as a Banksy stencil tweaked with the face of Tom Hanks…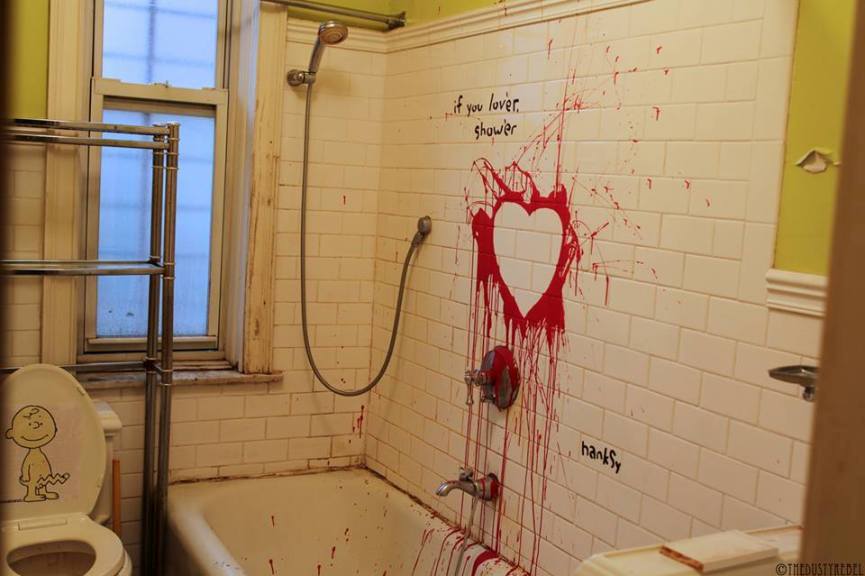 Meet Hanksy
There is still a discussion whether Hanksy is a street artist or just – plain and simple – an opportunist. Even the artist himself has said that he was "created for the internet" and that the beginning of his work was a mixture of pop culture references which formed "living memes." But it's not all about celebrity parody, humorous puns and social media. This year, Hanksy had put up an amazing urban intervention by transforming an entire house in East Village which was destined to be demolished. This exhibition, called Surplus Candy, involved a large number of artists and addressed the question of vandalism and the possibilities of graffiti projects… Now, Hanksy is ready to expand this idea with a collaboration with The Hundreds.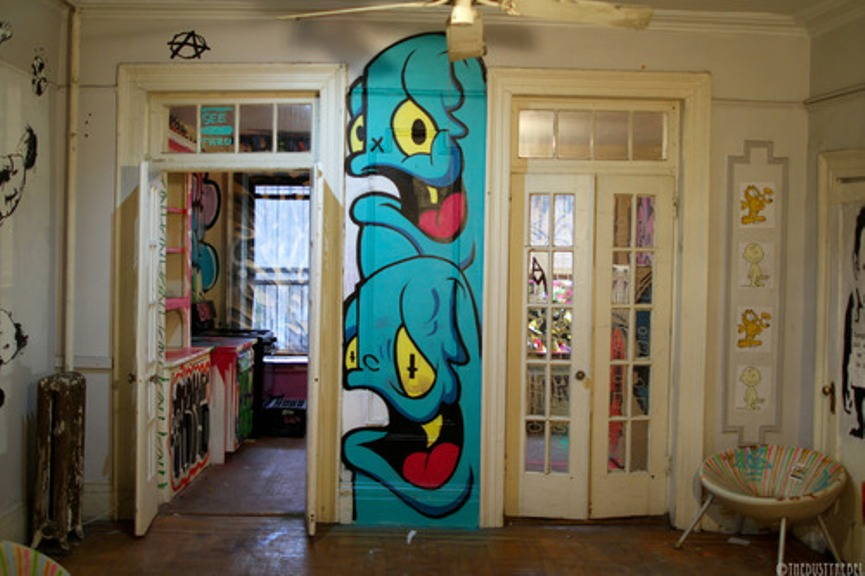 The Hundreds
The Hundreds is the world's first social merchandising company. Celebrating a decade of existence, this brand is now both a clothing line as well as an online magazine. The apparel of The Hundreds is inspired by, punk, hip-hop, surf and skateboarding cultures, as well as the cultural times of 1980s and 1990s. This brand strives to be more than a clothing line and an on-line magazine, dedicated to the interaction with the community and urban culture.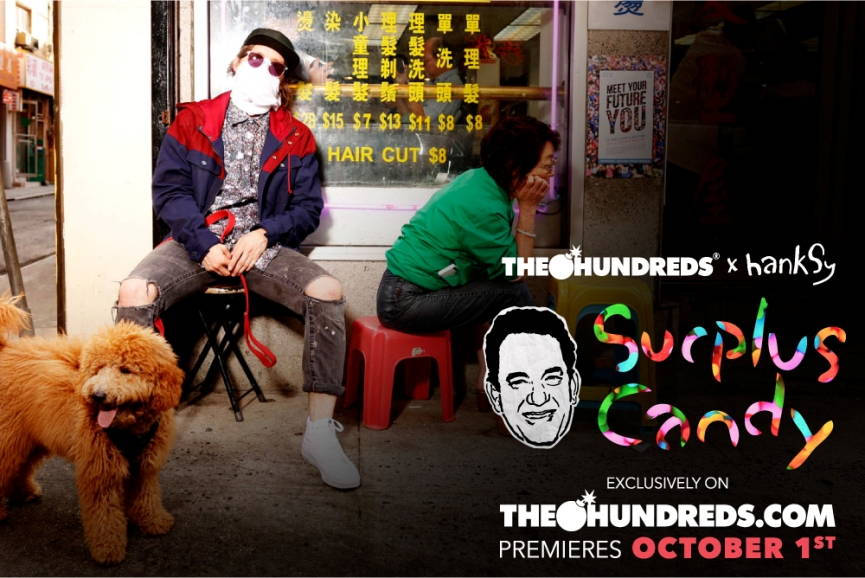 Surplus Candy
The sex part web series by Hanksy is an exploration of the world of street art. The journey will take us through Montreal, Austin, Portland and other places, presenting the nature of street art and graffiti. In this project, Hanksy has decided to address some of the most important issues of contemporary street art and, although his beginnings might be associated with a chaotic rapport in the culture of street art, today Hanksy embarks on a quest to understand the culture better and perhaps transform his own creative process. Come October 1st, we are going to see what will happen. In the meantime, it is best to leave you with the words of Hanksy: There's a bunch of art getting painted on walls between New York City and Los Angeles and it's my opinion that if a knucklehead artist like myself is randomly given some weird pseudo-serious spotlight, they use it for good not evil. Surplus Candy is a filmed continuation of the illegal show held earlier this year in the East Village.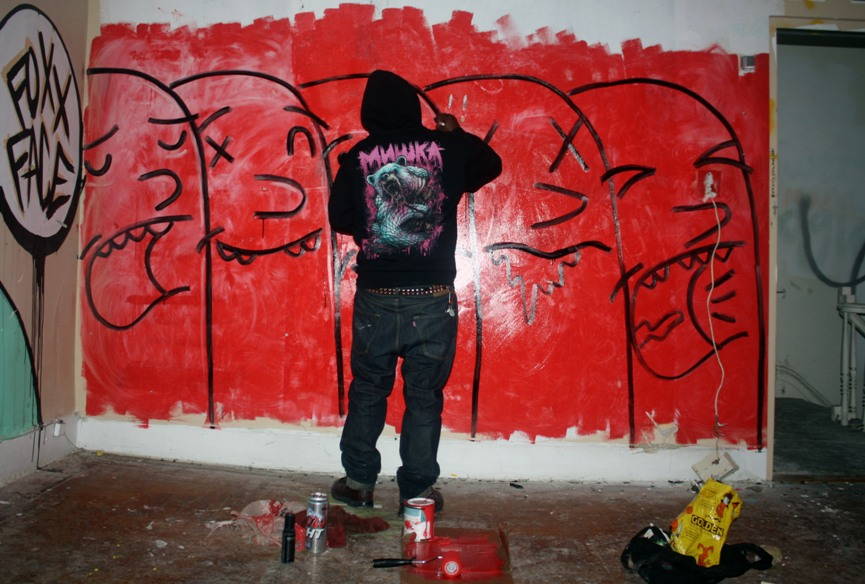 [mc4wp_form]