Weekly Breakdown: Jan 12 – 18
This week, we are presenting you a brand new category! Our readers have shown interest in the last months not only for exhibition announcements, Street Updates and our discussions on art, but also on the everyday art related topics. We've been informing you about the latest collaborations, art awards and competitions, charity projects and much more. You've enjoyed our content and this is why we've decided to give you a weekly recap of the most important and interesting art news from the previous seven days. Every Monday, we'll select for our readers the must-read news you've maybe missed, or a reminder of the news you've read but with an update on the subject. So, let's get started!
Last week was filled with exciting announcements – we've introduced you to the behind-the-scenes story on the brainchild of Russian art collector Dasha Zhukova and her partner in crime, renewed architect Rem Koolhaas, whose upcoming project of building a new location for the Garage Museum of Contemporary Art in Moscow is coming to an end. Another big story last week was the UNICEF collaboration with several sportsmen and artists who gathered around one mutual project with the idea to raise money for a good cause. It was also a big week for American artists – seven people were awarded with the U.S. Department of State Medal of Arts for their commitment and improvement of diplomatic relations through art. And, when it comes to commercial art, audience of Oxygen channel can cheer because 10 emerging street artists will fight for a $100,000 prize in a newest competitive reality show…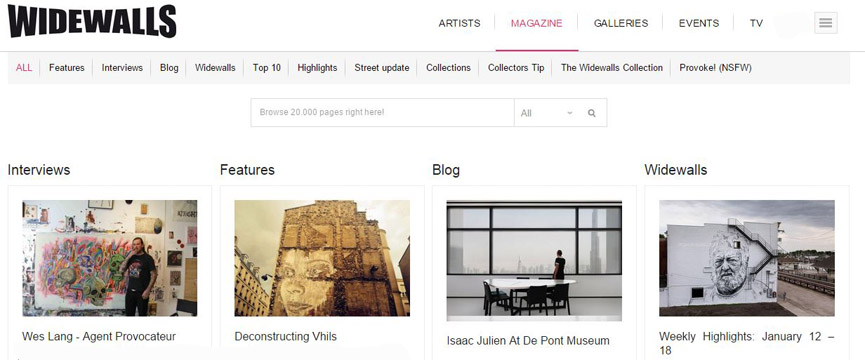 Zhukova and Koolhass Making History
In 2008, Dasha Zhukova, a famous Russian entrepreneur and art collector, decided to open Garage Museum of Contemporary Art in Moscow. The initial idea behind the ambitious project was to help bring the Western art to Russian audience that was, because of the country's political situation, denied the possibility to experience the new art trends first hand. Two years later, the 34-year-old Zhukova met famous Dutch architect Rem Koolhaas at the two instantly decided to work together. The museum needed a new, permanent location and, after series of discussions, it was settled that the new space for Garage would be a groundbreaking renovation of the famous 1960s Vremena Goda pavilion in Gorky Park. The Wall Street Journal writer Tony Perrottet covered the story, whose highlights we included in the last week's article about this $2 billion construction. The team, led by Koolhaas, officially started in 2011 and so far, it has transformed Gorky Park into a 58,000 square artistic center. Besides the major art shows that Zhukova and the museum director, the-26-year-old Anton Belov, are planning to continue (starting with the solo exhibition by Rirkrit Tiravanija in June, and later Louise Bourgeois' show), the heart of museum consists of a historical archive – the world's largest repository of Russian art from 1970s to 1990s, when the downfall of the U.S.S.R. gave way to economic crisis and a sense of social collapse. However, opinion of the Russian art connoisseurs are divided – while some think it is a brave and potentially successful undertaking, other are rather skeptical, explaining it with the premise that Russian youth not very interested in art in general and that no massive art center and institution will change that. The only that remains (since the project in almost over) is to wait the official opening and hope for the best. Meanwhile, Zhukova doesn't seem to have these kinds of worries – she is already working on new projects. Zhukova's Garage Magazine has organized a sale to benefit the California Institute of the Arts, which will take place on eBay on Sunday, January 25th. The sale runs through February 3, 2015.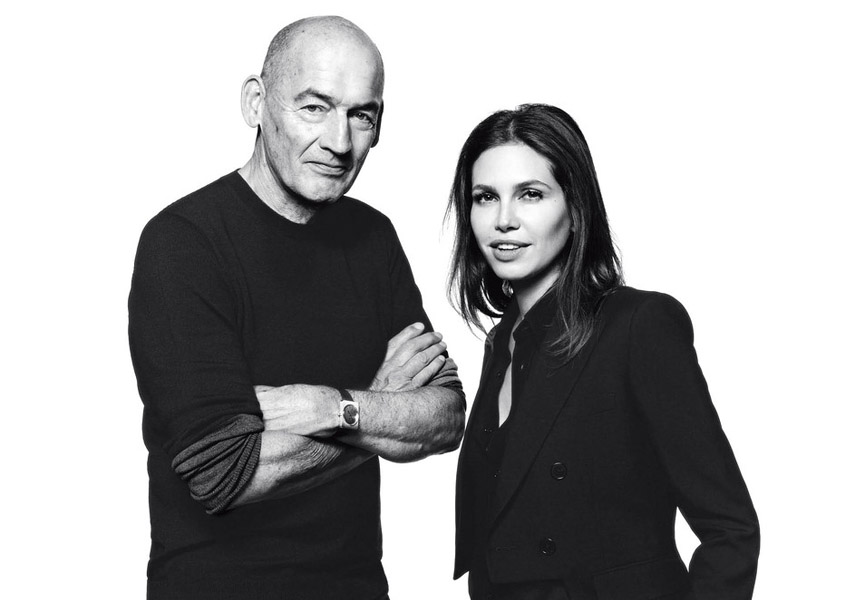 Artists Team Up For UNICEF and More...
The best thing one can give as a famous artist is the chance to help someone. This is exactly how artist like Takashi Murakami, Damien Hirst, Jeff Koons, Richard Serra and Shirin Neshat understand their roles as some of the biggest names in contemporary art. The latest of their engagements was recently for the charity launched in partnership with FC Barcelona Foundation, Reach Out To Asia (ROTA) and UNICEF. The mission behind this cause is to raise money in order to extend educational opportunities to marginalized children in Asia, specifically Bangladesh, Indonesia and Nepal. The idea is that, through integrating play and sports into education, this would trigger potential of children. Many artists, just like some great names from the world of sport like Lionel Messi and Serena Williams accepted the call for the organizers and helped through promotional videos and art donations. Artists Murakami and Hirst even donated some commissioned artwork depicting Messi, which can be found at a major art auction at Sotheby's, London, taking place on February 12th.

Street Art Throwdown
Oxygen Media, a multiplatform entertainment brand and is available to a vast of 80 million homes, have announced the beginning of the new competition series entitled Street Art Throwdown. The new show, premiering in February 2015, will have a form of a reality TV format. The premise behind the project presented by Justin BUA and Lauren Wagner, which was shot at iconic Los Angeles locations, is to pit ten young promising artists against each other, not just with artistic skills but also their physical stamina in the hope of landing the $100,000 winner's prize and a kick start to their career. The ten young artists battling it out in Los Angeles, Annie Preece (Love Annie), Cameron Moberg (Camer1), Ivan Preciado (Gath), Jenna Morello, Kristin Adamczyk (SpecialK), Ladie One, LEBA, Marley Miner-Davis (Marley Billie D), Solomon Perry (Grimnasty) and Vanessa Espinoza (Agana) will set out to impress judges (and presenters) Justin BUA and Lauren Wagner with their style, talent and ability to hustle. The best one gets a big money prize and a chance to become the next big street art star. But, is this really necessary? Seems like the combination of the reality show format and the word art simply don't go together. Let's wait and see!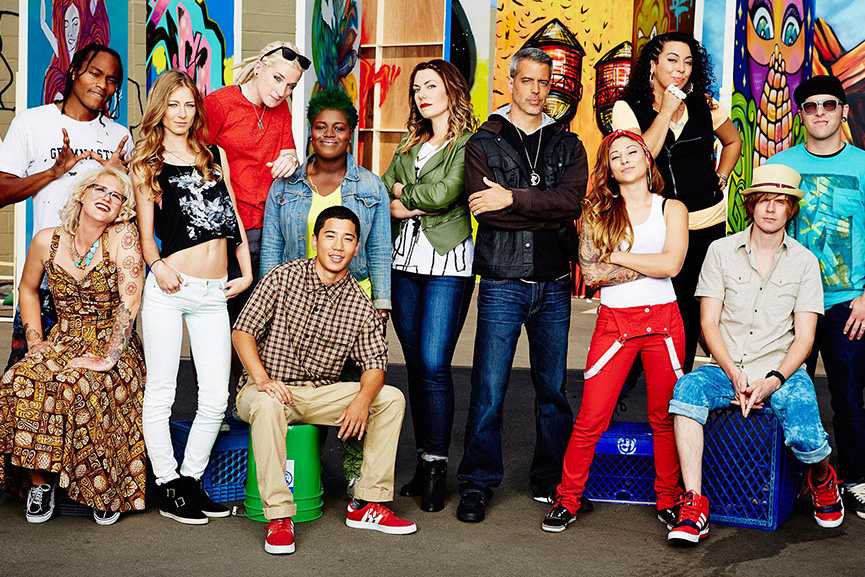 Announced Winners of U.S. Department of State Medal of Arts
Even though first awarded in 2012, the U.S. Department of State Medal of Arts already became a synonym for prestige. It is given to artists for their commitment to Art in Embassies, a diplomatic program that encourages U.S. artists to go abroad and work with other artists. Past medal honorees include Cai Guo-Qiang, Jeff Koons, Shahzia Sikander, Kiki Smith, and Carrie Mae Weems and this year, is was decided for seven artists to receive this distinguished award. After series of discussions, is was decided that the 2015 winners of the U.S. Department of State Medal of Arts are Xu Bing, Mark Bradford, Sam Gilliam, Maya Lin, Julie Mehretu (whose work is currently on view as part of the group show entitled A Man Walks Into a Bar), Pedro Reyes, and Kehinde Wiley, whose stunning portraits we wrote about in our September article.
Don't forget to check out our new category Weekly Breakdown every Monday, and for more exclusive information, sign up for My Widewalls today and free of charge!