Weekly Breakdown: Jan 19 – 25  
Last Monday we introduced you to the brand new Widewalls category called Weekly Breakdown! We're bringing you the newest, most important and exclusive information from the exciting world of art! Last week, we've been witnesses to various art news – from the court verdict in the case of contemporary art painter Luc Tuymans, Christie's and Sotheby's auctions results from 2014, all the way to the huge mural scandal in France. We, here at Widewalls, are also trying to give to our readers the best and most interesting way of finding out all the relevant information in the art world. This is why we brought to you Widewalls podcast – series of online interviews with artists, curators, photographers, art directors and many other art professionals. Also, starting from the last week, all of our readers could read the exclusive diary from the talented German street artist LOOK the Weird who is currently in Chennai, India, participating in their street art festival entitled Conquer the Concrete. Keep reading our Weekly Breakdown and send us your ideas and suggestions on our Facebook page!
Luc Tuymans: Found Guilty!
One of the news that shocked the art connoisseurs last week was the Belgium court verdict that found the renowned artist Luc Tuymans guilty of plagiarism. The artwork in question was a portrait of politician Jean-Marie Dedecker he painted in 2011, titled A Belgian Politician. Tuymans was accused by photojournalist Katrijn Van Giel, who works for the Flemish newspaper De Standaard, and was seeking €50,000 in damages against the Antwerp born artist, claiming the painting by Luc Tuymans was a copy of her photograph of the politician taken in 2010 and was in violation of copyright laws. Tuymans, who defended himself on court by saying the piece in question was a parody of the original, announced he will appeal against the ruling that has found him guilty. However, since many of Tuymans work is based on appropriation, the remaining question is whether all the artists who use this type of approach to art should be prosecuted and accused (to read more on appropriation, click here)?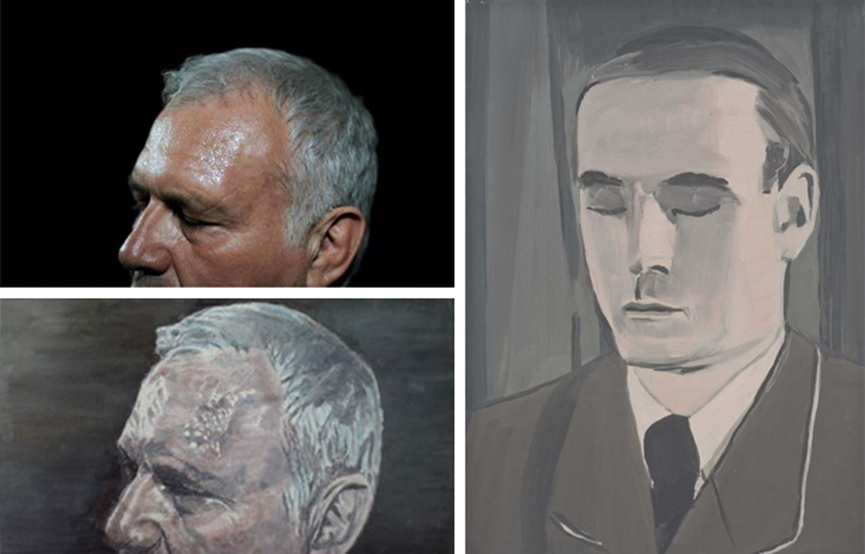 Christie's and Sotheby's Announced Auction Results
Last week, two of the world's most renewed auction houses, Christie's and Sotheby's, announced total sales results from the previous year. Sotheby's marked 2014 as their most successful year so far, reaching the total income of $6 billion, and leading the market in a number of categories. These historical results for Sotheby's can be thanked to the dramatic growth of online participation, as well as the percentage of the new buyers, which include more than one-third of all sales. The auction house dominated in Asia throughout 2014 raising more than $900 million. Most of the clients were coming from China and spent more than $1 billion across all the worldwide auction houses. When it comes to Christie's, the figures are quite similar (to read more last year's auction analysis from Christie's, click here). Total sales for 2014 are £5.1 billion, which is 12% more than the year before. One of probably the biggest surprises for both auction houses was the fast adjustment of international buyers with online auctions. In Christie's, the last year's profit coming only from this type of sale, increased 54% which, transferred into money, means staggering £21.4 million. Leading as the most popular art pieces at auctions is still Post-War and Contemporary Art, with total sales of £1.7 billion, increasing 33%, while Impressionist and Modern Art raised £732.5 million. Just like their colleagues, 30% of all buyers were new to Christie's in 2014.

Mural Caused Controversy in France
An unusual scandal rocked a hospital in Clermont-Ferrand, France last week when a large and rather vulgar mural appeared on the hospital's wall. The fresco depicting four superheroes committing what has been interpreted as a gang rape became of the main stories in France after the Facebook page Les médecins ne sont pas des pigeons ("Doctors aren't dupes") published a photo of the mural. Even though the piece was first created 14 years ago (as stated on Facebook), it was recently updated with offensive speech bubbles added in Photoshop saying "Take it deep," "Take that health reform," and "You should inform yourself a bit better!" However, the French feminist association Osez le Féminisme ("Dare Feminism") was quick to react to the Facebook post, publishing an article on its website asking for the fresco to be erased and for measures to be taken against the authors, which was done early on Monday. Even though the artist is still unknown and the piece is now erased, for Osez le Féminisme this is not the end of the fight.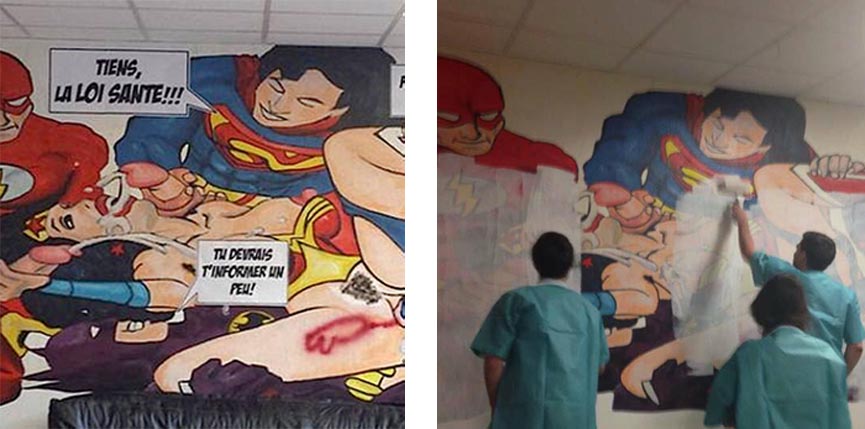 All New: Widewalls Podcast
This Friday we introduced you to our brand new category. From now on, all of our readers will get the chance to hear fantastic interviews from artists, curators, photographers, art directors, gallerists and other inspiring art professionals. For our first edition of Widewalls Podcast, you've heard the conversation between our editor Bojan and Olly Walker, founder of London-based OllyStudio, who talked about his involvement in the Street Art movement he was a part of since the beginning. Since 2001, Olly had been involved in selling artworks by Banksy, Shepard Fairey and Faile, shared a studio with Paul Insect and had a chance to be involved in a number of philanthropy oriented projects. If you haven't listened to our exclusive interview with Olly Walker, check it out now and prepare for the next edition with Artez, a fantastic young street artist from Belgrade, Serbia.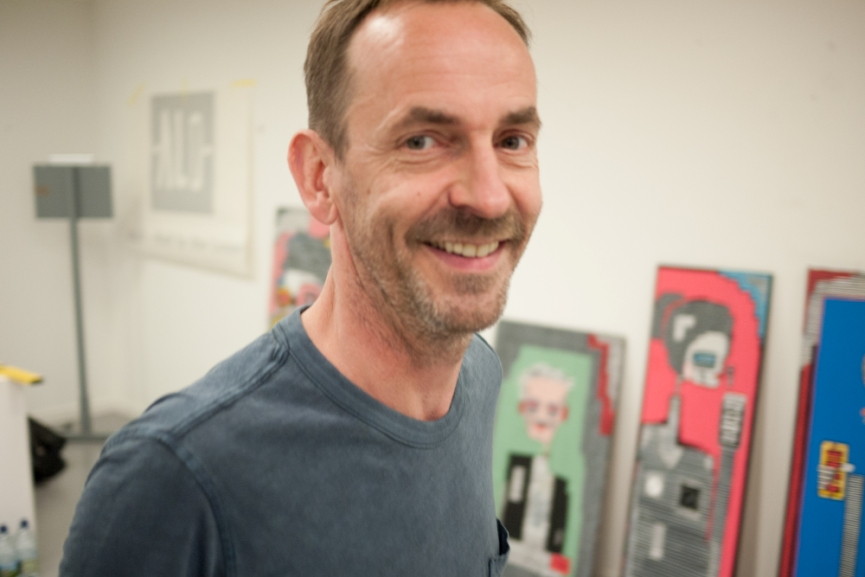 LOOK The Wierd's Chronicles from Street Art Chennai
Widewalls got the exclusive opportunity to experience first-hand street art festival in Chennai, India entitled Conquer the Concrete. Our reporter, for the next several days, will be the talented German street artist LOOK The Weird. The festival, that began 20th January and will last until 7th February 2015, will feature five international artists working alongside Indian street artists and traditional cinema hoarding painters. For his first edition of the Conquer the Concrete diary, took us through the first few days of the exciting festival, the thrilling days of painting and all the participating artists. If you haven't read the part one of LOOK The Weird's chronicles, hurry up, because part two is coming soon…Want to be the first one to know all the exclusive art related information? Sign up for My Widewalls today!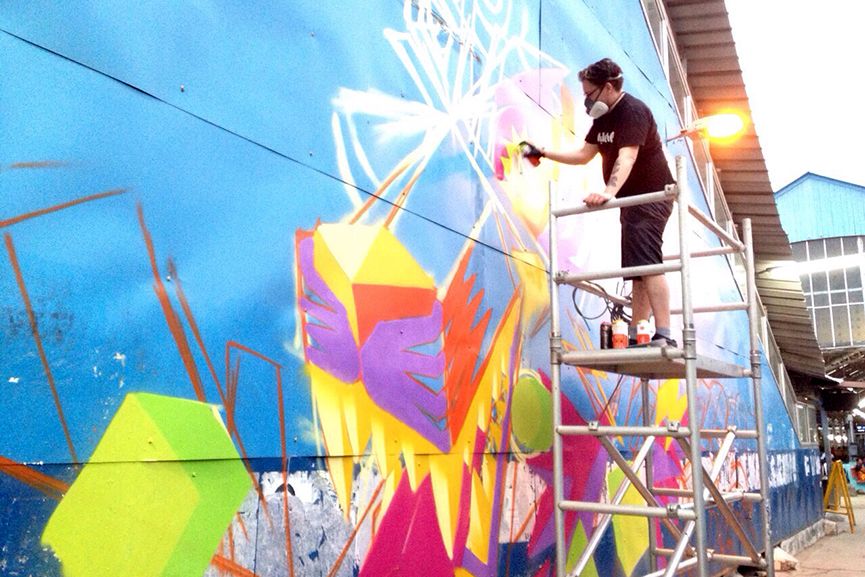 [mc4wp_form]
Follow These Galleries
London, United Kingdom

New York City, United States

New York City, United States