Wes Lang designed your Christmas present
Just in time for the Christmas Holidays and the winter period comes a welcomed return of the must have Wes Lang x Indigofera exclusive wool blankets. They come in two color ways: black and white; red, black and white. The blankets measure 150 cm x 200cm and are priced at approximately €425. The blankets by street artists Wes Lang carry the artist's signature in the bottom right hand corner. They are available now at Good Hood Store.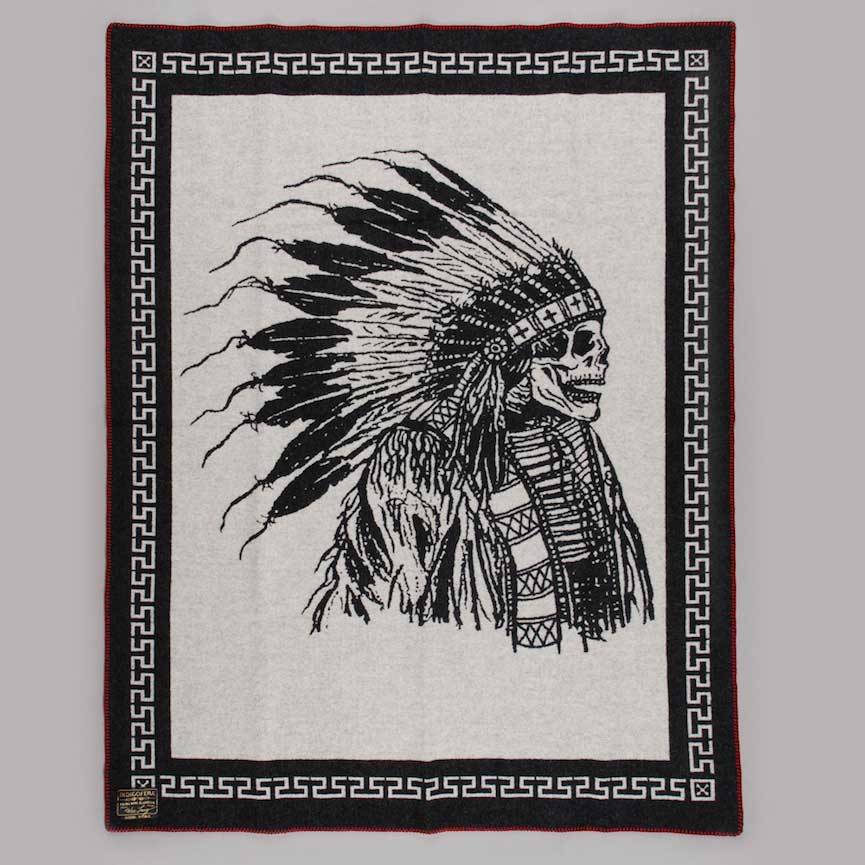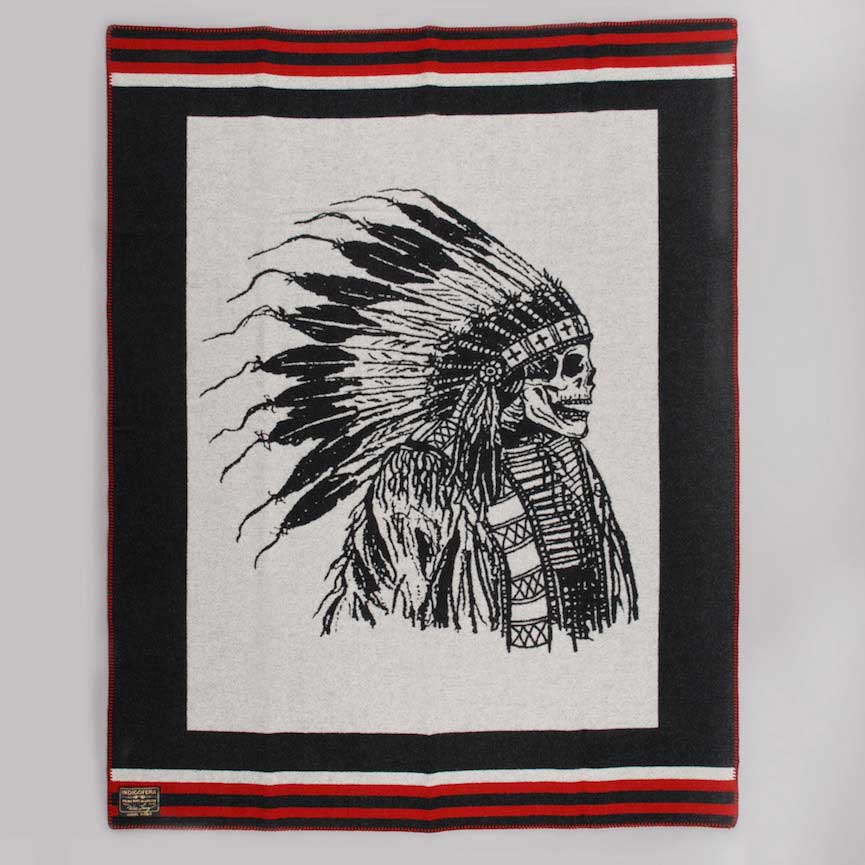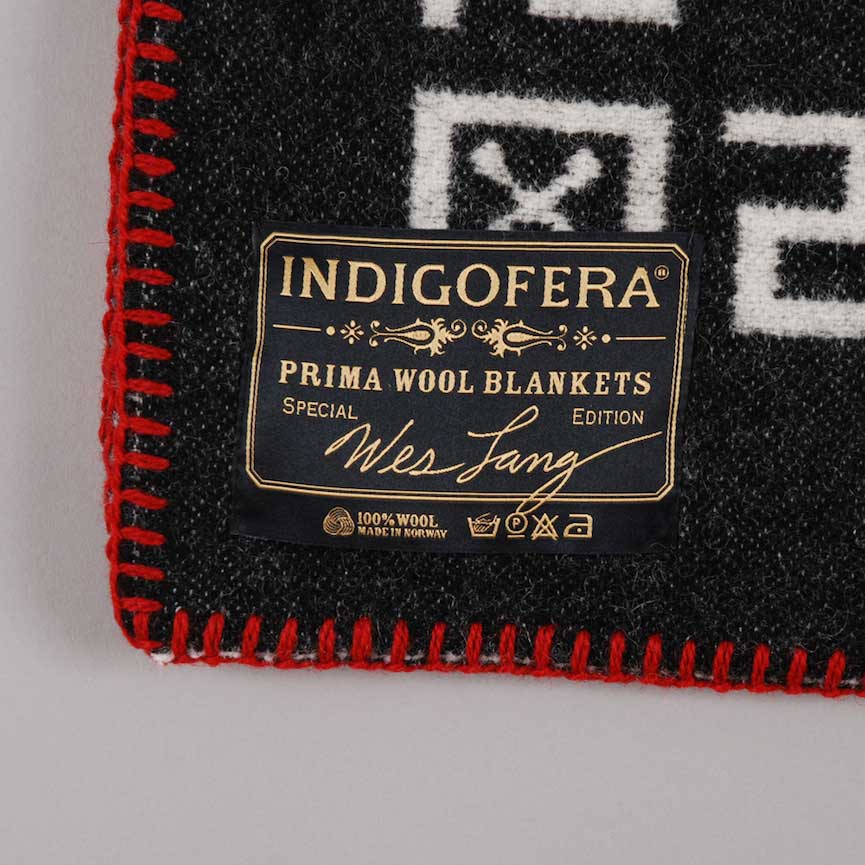 If you missed them the first time round here is the deal: Indigofera team up with critically acclaimed Brooklyn based urban artist Wes Lang for a set of incredible special edition 100% Wool Prima blankets. After seeing Lang's work at the infamous urban art Gallery V1 in Copenhagen, Indigofera co-founder Mats Andersson was instantly taken. He was fortunate enough to meet the artist in a chance encounter in New York shortly thereafter and the two realised they had a shared dedication for elite detail and craftsmanship. Mats loved Wes Lang's art, and Wes Lang loved the detail and quality of Indigofera's blankets and after a few shared beers, the idea to collaborate was born. The Native American headdress adorned skeleton that occupies the blankets is part of Wes Lang's repertoire of American tropes and iconography that includes the grim reaper, tattoo roses, winged skulls, Playboy pin-ups and Grateful Dead lyrics that all play a part in the artists instantly recognizable style. Made in Norway from 100% Wool and in an extremely limited runs, these blankets are not to be missed.
Retrieved from: Good Hood Store