Inaugural WES LANG Monograph
The all-American badass, Wes Lang, had his first monograph published by PictureBox this November. The 144-page book features reproductions of Lang's drawings accompanied by a text written by James Frey. Hardcore fans of Wes Lang and of his bizarre iconography will be happy to know that PictureBox has released a signed and numbered edition of the same monograph, which includes an original sketch and a 18 x 24" silkscreen print.
The Monograph
This high quality, hardcover publication is packed with Lang's reproductions of his works on paper, telling the story of his style and evolution. Selected images cover more than a decade of Lang's artistic activity, encompassing some of the most iconic pieces and designs he completed. Covers for a Grateful Dead 1990 tour chronicles designed in 2012 make a part of this edition, as does a significant number of meticulously executed drawings, reminiscent of a historic illustrating style, but still filled with Lang's signature visual elements. Reader, or better said – a viewer, of this monograph can enjoy a full collection of various artist's renderings of American pop-culture, kitsch, tattoo, street art, biker graffiti, pin-up chicks, Native American ornaments, references to newspapers and Taoist documents. Contrasts achieved through depiction of Americana symbols against the modern, superficial and provocative imagery result in a unique pictorial collage that can be described as an imaginative visual history of the US.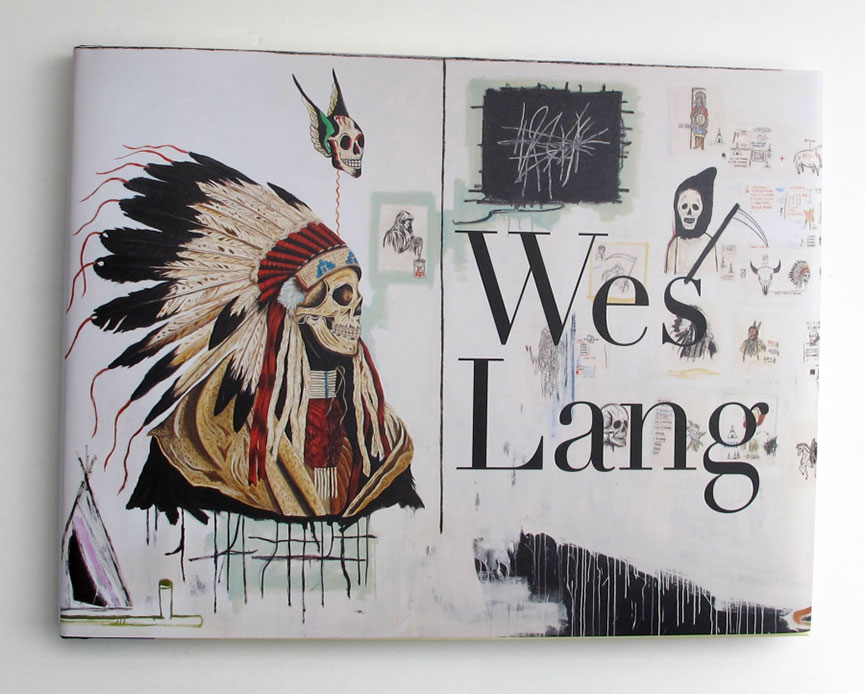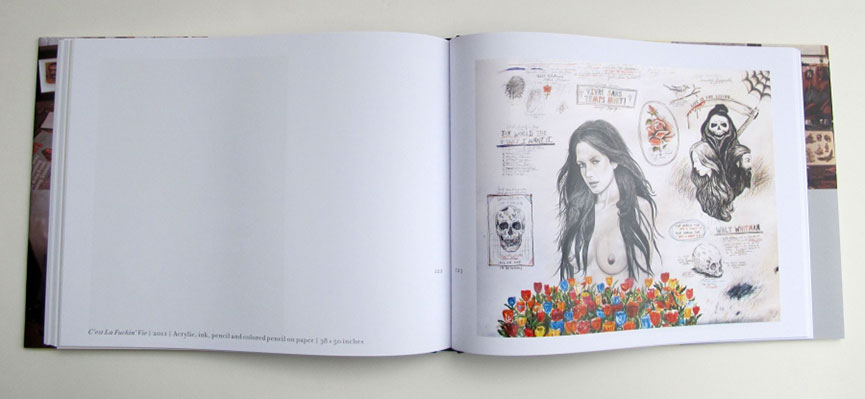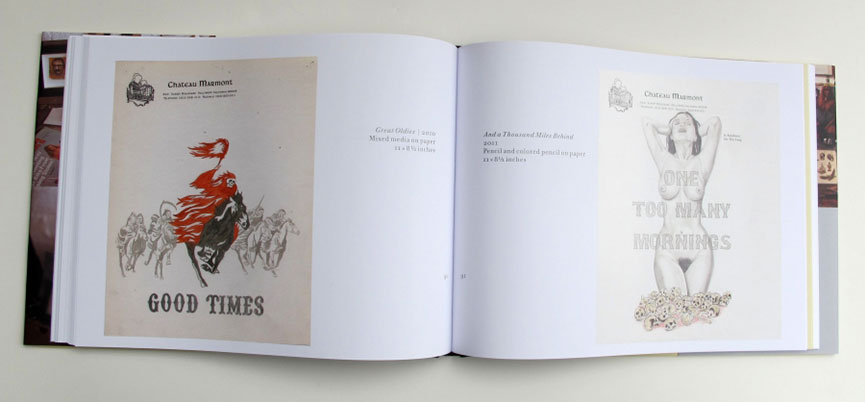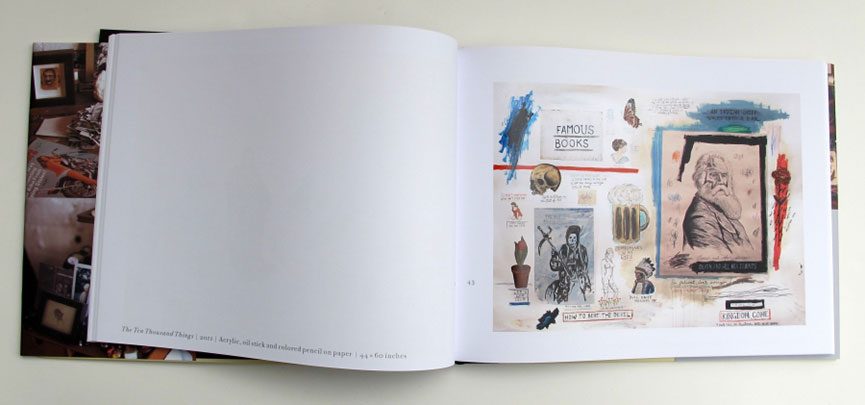 'Wes Lang'
The monograph titled simply – Wes Lang, is his first comprehensive publication, containing a vast selection of the artist's illustrations, drawings and paintings. Richly equipped and printed on high quality paper, this monograph will surely interest all of those who relish in seeking out new symbols and meanings within the organized tempest of Wes Lang's controversial creations in ink and color.
Wes Lang – Background
Internationally acclaimed, Wes Lang has had a number of projects in the past few years in the world of design and fashion, alongside his primary artistic activities. This year only, he collaborated with Kanye West, creating the visual identity for his Yeezus tour, and with a fashion superstar, Marc Jacobs designing a stationery gift set.
Pictures retrieved from: PictureBox