The Studio of Wes Lang
Wes Lang is one of the foremost representatives of biker art and the badass recorder of American popular culture. His work is packed with iconic images, ranging from pin-up girls to Indian chiefs, across the field of tattoo treasures and macabre details. The art Wes Lang produces has become internationally popular and the Danish Aarhus Art Museum is opening a big exhibition dedicated to the creative process and the expression of this intriguing artist. Wes Lang – The Studio show is opening this Saturday, on March 29 and it will display an array of works by the American as well as a full recreation of his Los Angeles studio in the middle of space. Providing a unique angle for the audience to enjoy the novel American pop art, the transferred studio will give it a special, personal touch, which is often lacking from representative
museum exhibitions. The exhibition will run through the summer, ending
on September 7, 2014.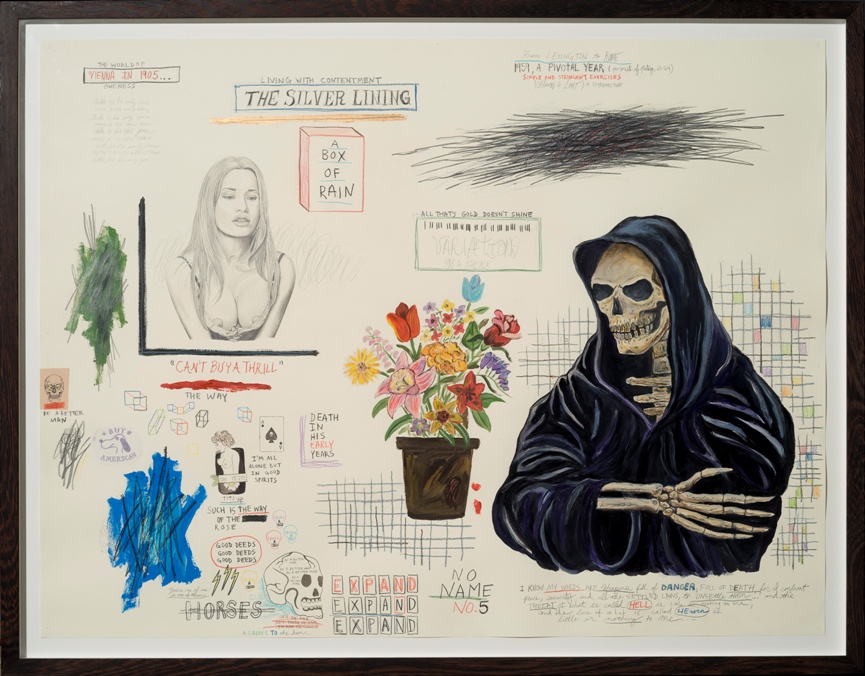 Rolex and Playboy
The Studio of Wes Lang is typically filled with pictures, trinkets, materials and treasures gathered by the artist over the years. He uses them as inspiration, playing with his gems while conjuring up the modern mythology of the American dream. The exhibit promises a unique opportunity to sneak a peek into the working environment of this rock n' roll creative.The reconstruction of the studio is a project in itself, as hundreds of objects have been transported from the original LA space to Aarhus.
The installation will feature original wall pieces from Lang's space in the form of all kinds of objects and drawings, but the floor coverings made of old Playboy magazines from the 60s and 70s. Fine and cherished Rolex watches with skull engravings will sit on their spot, while his custom Harley Davidson will occupy its prominent place. Over time, the room of the studio has been transformed into a magical space where the artist finds and keeps his ideas, and keeps his most precious possessions.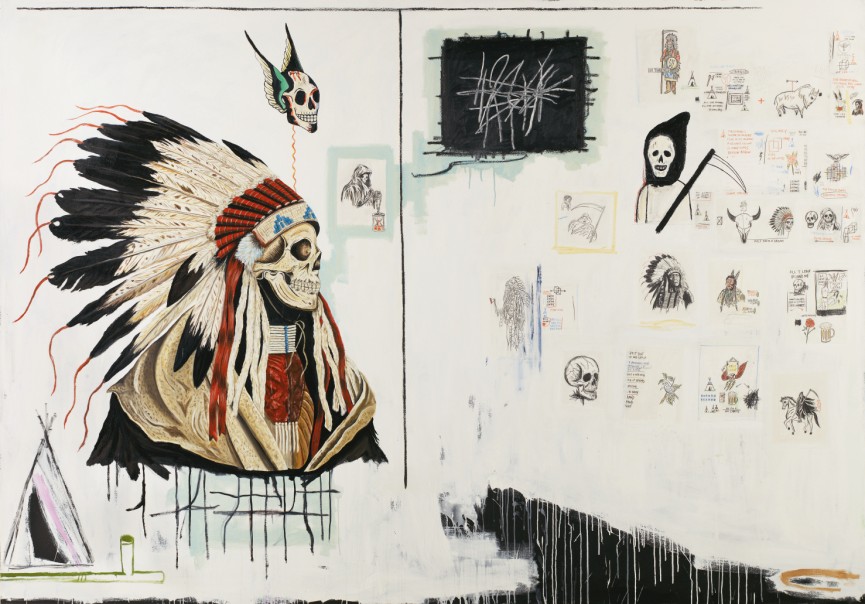 The Exhibition at Aarhus Museum of Art
Besides the Studio setup, Wes Lang exhibition in Aarhus will present about 60 of his works, including both early and more recent pieces. Seven large scale paintings have been created for this exhibition specially. Among the art, a collection of custom motorbikes of the artist will be on display, all adorned with his signature imagery. Assuming the air of a retrospective, the show will include his work related to music as well, with focus on the latest designs for Kanye West and the famous CD box solution for The Grateful Dead.
Focus on music is apparent in other works of Wes Lang as well, as many of his paintings and drawings contain citations from the songs of The Grateful Dead and a lot of visual elements are directly drawn from their lyrics, making the band one of the first and most important inspirations of the artist.